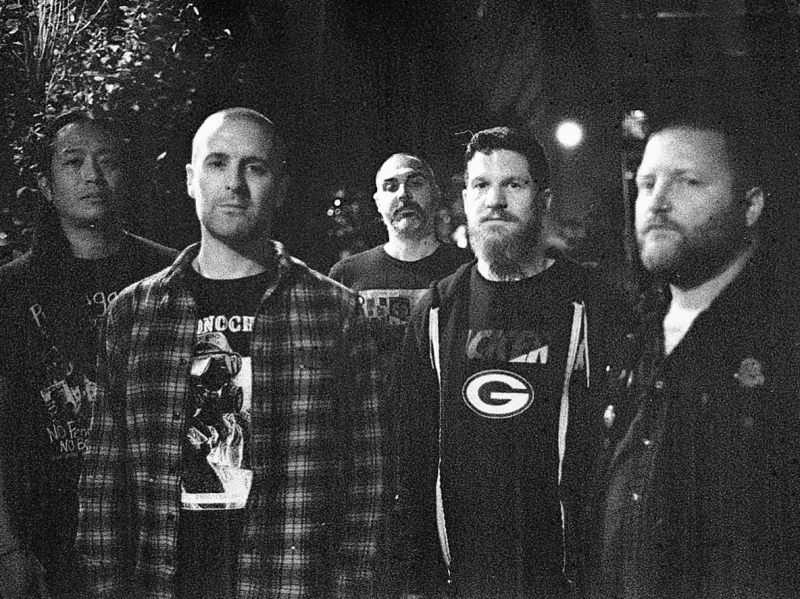 SECT is comprised of fellow '90s hardcore survivors. Earth Crisis, Catharsis, Left for Dead, Cursed, and Racetraitor are just a few of the bands these dudes have either played in, or are still members of. Now with that out of the way, let's talk about No Cure for Death, SECT's forthcoming sophomore full-length.
Recorded at GodCity Studios with with Kurt Ballou (Converge, Torche), No Cure for Death is one of those records that fans of everything from hardcore to death metal to crust will eat up. One of the most intense tracks on the album is "Day for Night," and I'm pumped to bring you the exclusive premiere for the song's new video.
Directed by Justin Reich, the video was shot in an old factory in Greensboro, NC, the video is an all-action affair that captures the intensity of both the band's performance style and the song at hand. "I honestly wasn't very familiar with Justin's work, but after looking at his website I was very pleasantly surprised," SECT guitarist Scott Crouse told me earlier this week. "We think he did a great job, and he was extremely easy to work with."
As you can hear above, the song sounds both massive and mean as fuck. Where on SECT's eponymous debut album they handled things the recording process on their own, bringing in Ballou to oversee the sessions for No Cure for Death was a no-brainer for the group. "We chose to work with Kurt because we all admire and trust his judgement. Jimmy and I recorded and mixed our last record, and I'm happy with how that came out, but we had limitations. Kurt just knows the sound we are striving for and he really delivered. I'm really happy with how it turned out, and would love to work with him again."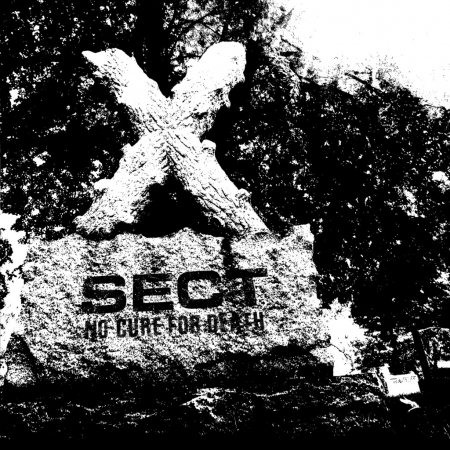 In addition to his work in SECT, Scott has also been a member of Earth Crisis since 1991, and his discography also includes releases with Path of Resistance and Framework. I was interested to find out what he's been able to do with SECT that he might not have been able to do in his previous projects. "With SECT, I'm more of a passenger than the driver. That's not to say I'm solely responsible for the other bands I've been in, but I have had a large hand in steering the direction they all took musically. In SECT, Jimmy really sets the tone for how the band is going to sound, and I do my best to deliver my version of what he is envisioning. Writing for SECT doesn't come as easily for me, and I think that's part of why it's so enjoyable. I spend a lot of time weeding out parts that sound too much like Earth Crisis."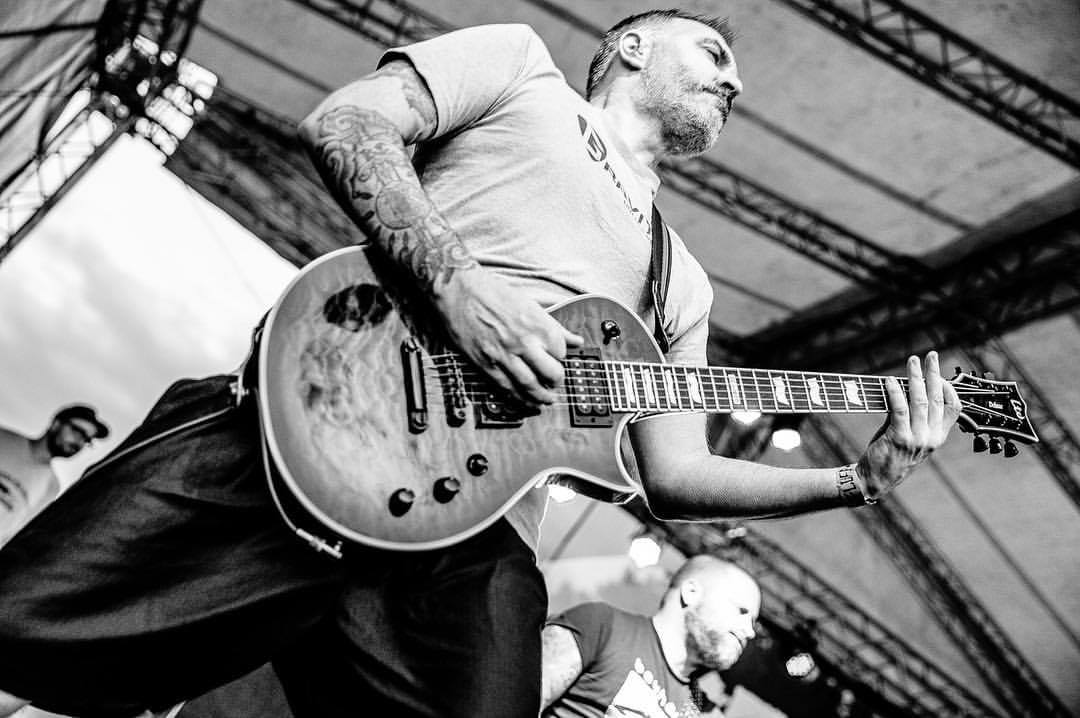 With such an intense song in "Day for Night" (and album) at play here, I ask Scott if he's calmed down in his older age. "I would say overall I'm less angry, but that's not to say I'm not still quite angry. I think I was perhaps too angry back then, and now I'm a moderate amount of angry. I'm trying very hard to be more open minded and understanding of other peoples points of view. That can be quite an exercise in frustration given the current political climate, and I'd be lying if I said I understand the thought process of conservatives in general, but I try. Though, usually, my outcome is they're dumb as fuck."
***
SECT's No Cure for Death will be issued on on CD, LP, and digital formats on Nov. 24, and can be pre-ordered via Southern Lord.
Tagged: sect band