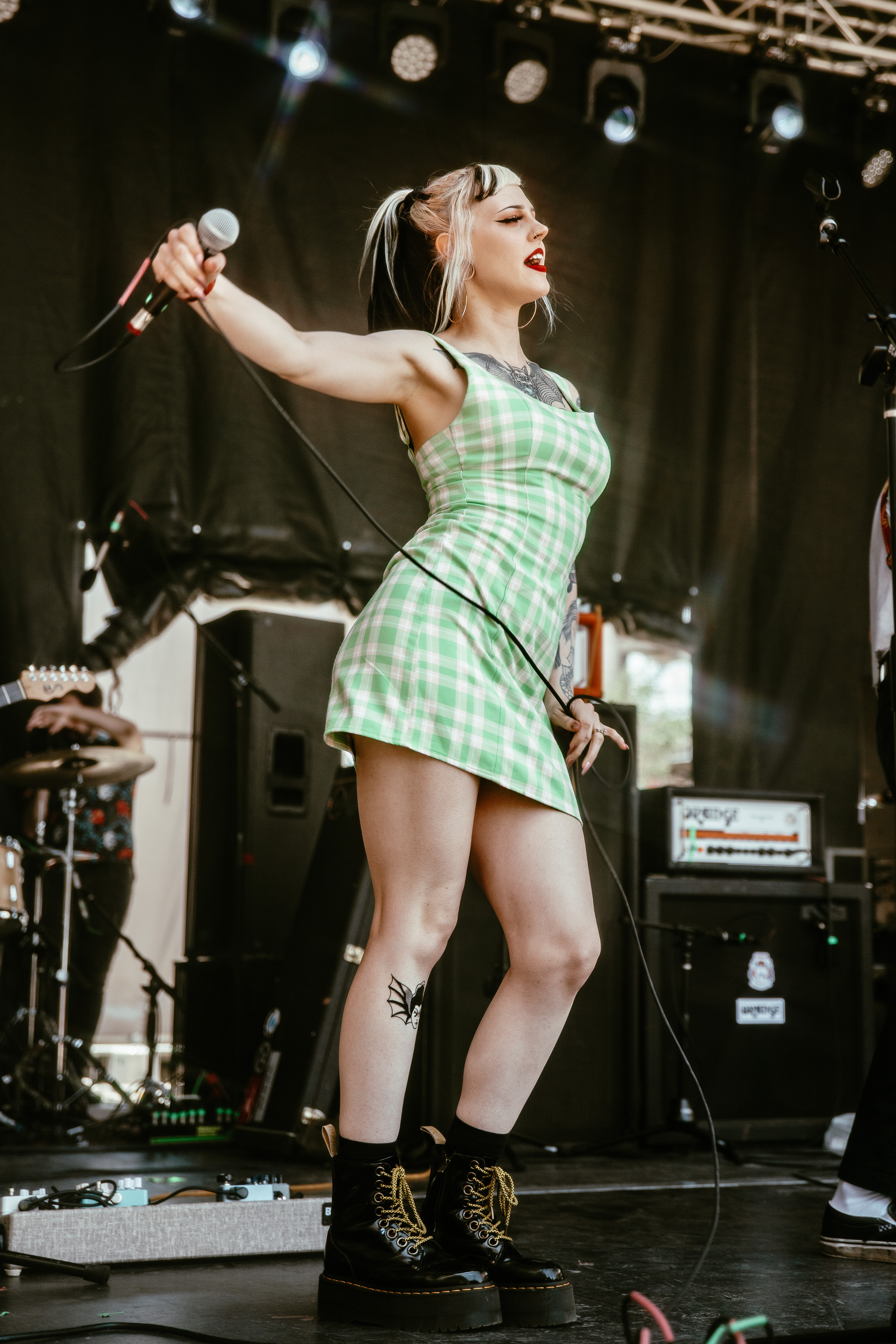 No Echo previously hipped you to Stud Count, but for the uninitiated, the Philly band should appeal if you can't get enough of sugary hooks in your punk.
The lineup features current/former members of such groups as Drill Sergeant, Ridgeway, and Fluoride, and they're signed to Smartpunk Records. Stud Count is comprised of drummer Bret Hart, vocalist Norelle Green, bassist Jake Beaver, and Max D'ambra and Matthew Green on guitars.
Next month, Stud Count will be releasing their debut album, a self-titled affair that should land the band on summer playlists with its collection of arena-sized choruses. Produced by Zach Miller (Gel, Sick Shit), the record is being teased with a new single called "Give Me Time."
Directed by Matt Bender, the music video for "Give Me Time" can be seen and heard below:
"We wrote this song about the emptiness of surface level friendships and the effect they have over time; desiring depth, truth and decency and scarcely being able to find it," says Matthew & Norelle Green.
"No one is a friend until they have had the opportunity not to be. There is a lot of rhetoric about cutting people off or letting people go if they don't serve you; but truthfully, friendship is about serving one another. It's defined by a sense of commitment."
The Stud Count album will be out on July 22nd via Smartpunk Records.
Stud Count on social media: Instagram | Twitter
***
Help Support What No Echo Does via Patreon:
***
Tagged: stud count