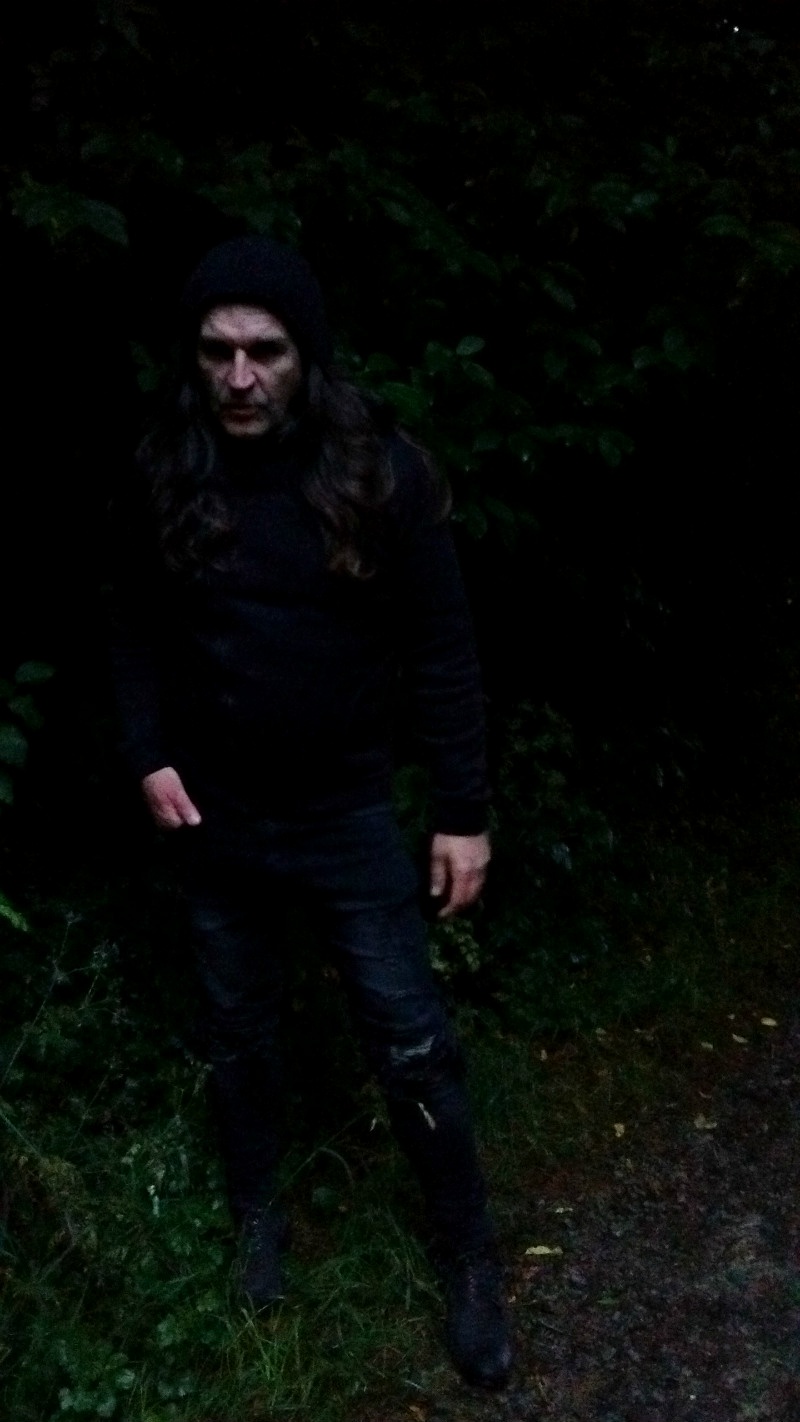 Damien B is one-half of British harsh industrialists khost. The duo's third album, Governance, arrived in stores earlier this summer and was produced and mixed by Damien and his musical accomplice, Andy Swan (Iroha, Final). khost's sonic warfare will appeal to fans of Sunn O))), Godflesh, and Khanate, and should be played at maximum volume.
Today, I welcome Damien to the Record Collector club to hear a bit about his lust for vinyl.
How long have you been collecting records?

I wouldn't phrase it as collecting as more "amassing." Forever.
From records in the house as a kid, to finally being able to afford them as a teenager, into punk and new wave, picking up releases on the road, etc... and ensuring that they all stay ok over many moves.
Where/how do you usually find your records?

The usual places and I love buying stuff at gigs.
What is the most you paid for a single record, where/how did you obtain it, and what was it?

The physical cost is really not the point here... I grew up with a heavy import record culture where many records were pretty expensive and as it was a necessary choice to either buy or eat—never the latter—then you felt it... but to have this new presence, this "guest" in your home afterwards was indelible. That was the whole point.
What is your most prized record and why?
A Buffalo Springfield compilation, a double. It's been with me forever and as it shifts through the songs you understand that the band was changing in a way that's almost like watching shadows getting longer as the day progresses.
Is there anything that frustrates you about the current record collecting scene?

I think it's important that you have stores with dedicated people and specific atmosphere so you can soak it up... but then I feel that I am maybe being too subjective.

Maybe it's like yearning for amazing shops, bars, hotels, delis, etc., that had the fuck bombed out of them in both World Wars, and then are simplistically regarded as grainy charred remnants on newsreel footage. Who talks about them?
Which records are still on your want list that you've had a tough time tracking down through the years?

A certain Jean-Luc Ponty record and a copy of [Cold Chisel's] Breakfast at Sweethearts.
***
Head to khost's Facebook page for more info on the band.
Tagged: record collector