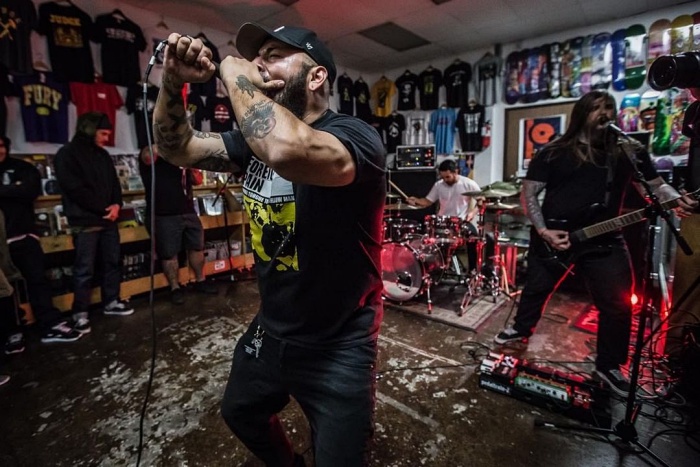 Since 2013, a band hailing from the Inland Empire region of Southern California has been cooking up an acidic stew of sludgy grind. Named Iron Curtain, the combo features musicians who have played in such groups as Runamuk and Still Alive, and since forming they've issued a full-length, an EP, and a 4-way split with Vatican,
Funerals, and Sanction.
Next month, Iron Curtain will be dropping their sophomore album, Doom & Gloom, and the band sent me a track called "A Moth to Flame" as a teaser to what lies ahead:
"The song shines scorching light on the men, women, and children the Catholic Church has abused for centuries," Iron Curtain guitarist Matt Boughton tells me about "A Moth to Flame."
Doom & Gloom will be out on March 12. Follow Iron Curtain on Facebook, Twitter, and Instagram to keep up with their upcoming live dates.
***
If you're shopping for vinyl, CD, and cassette hardcore titles, head to No Echo's partner store, Reverb LP, to see what they have available. Every purchase you make helps No Echo with site costs.
Tagged: iron curtain