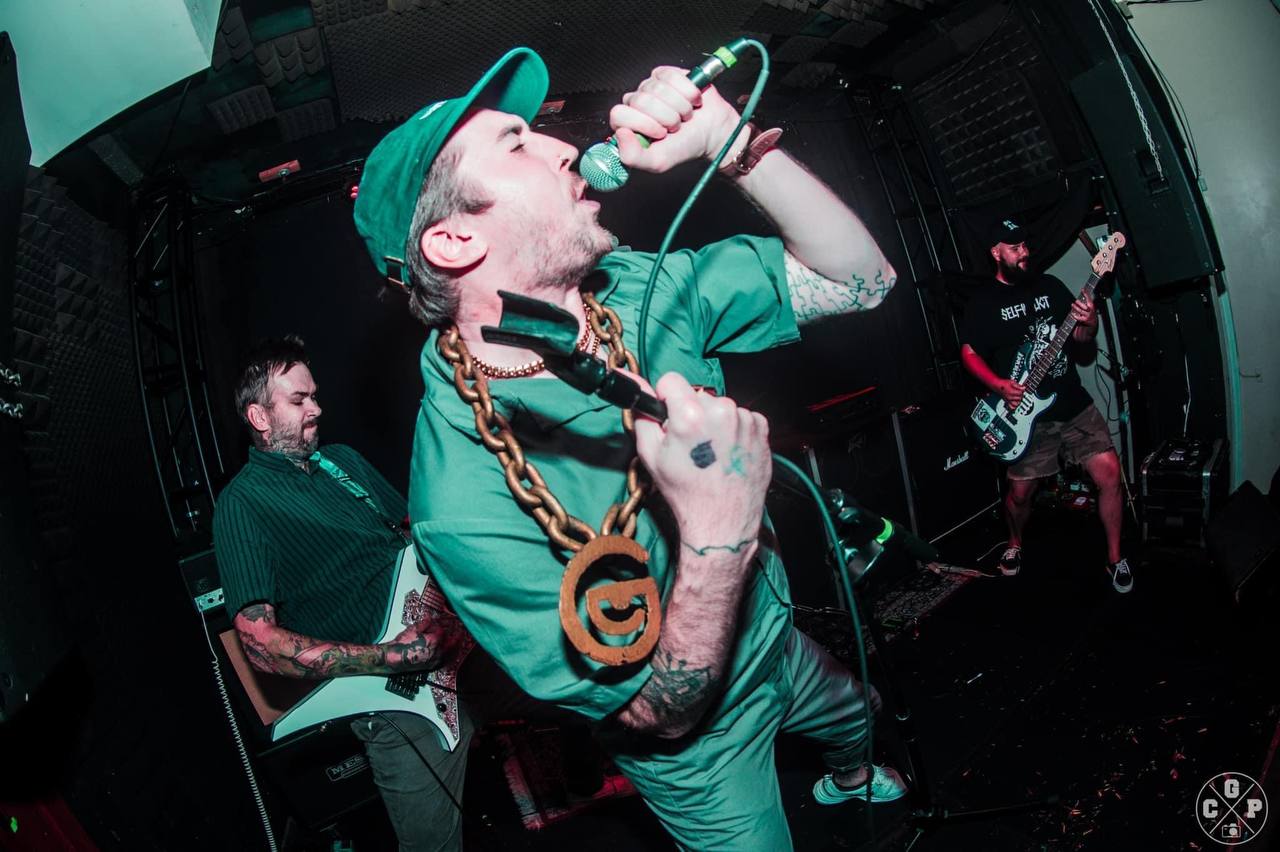 Guardrails first appeared via a Adam Yoe-penned post back in 2020, and it turns out, Hellminded Records owner Joe Kuzemka was paying attention. The New Jersey hardcore scene veteran told me he loved what he heard and eventually forged a union with the Richmond, Virginia-based hardcore outfit.
The band joins a growing roster that also includes such artists as Honey, No Escape, and War Babies.
"Hellminded reached out to us after we released the 'Flag of the Enemy' single," Guardrails vocalist Jesse "Jetski" Brinkley told me via email. "I loved Joe's history with hardcore and his time in New Jersey. I could sense a love and passion with hardcore that made me feel good.
"I try my best to listen to everything new that comes out but I always am looking for what I missed out on in the past, learn, and pay respect to those who came before us. Joe seemed to have the same feel so I knew we would work well together."
Guardrails will be releasing an EP called If You Please with the label later in the year, but with pressing plants being as backed up as they are, the band wanted to get some new music out to start 2022 off.
Heard below, Live @ The Ward was recorded in the band's hometown of Richmond. "Our engineer Rusty was actually shot a few weeks after," Jesse revealed. "The purchase of the release on Bandcamp for the next month until the end of February will all go to his hospital bill to help his recovery."
"I'd say Guardrails' sound is fun, groovy, and dancey, but with an attitude," Jesse said in his email. "We definitely all have our own influences, which I think we did a great job of bringing all together to make a great sound for the earlier releases and EP we having coming out. Trapped Under Ice, Turnstile, Angel Du$t, Verse, Expire, Rotting Out, Down to Nothing, Backtrack, and more. Pretty much Reaper Records and others."
Guardrails' homebase is certainly a place with a rich tradition of underground music:
"Richmond has had an amazing history of hardcore. 4 Walls Falling is one of my favorite Richmond bands ever. If you've ever been to the James River, there is definitely something in that water [laughs]. It's a very inspiring city. I really love seeing the new bands and new sounds that people make."
Stay tuned to the pages below for Guardrails' upcoming plans, and the If You Please EP will be out later in 2022.
Guardrails on social media: Instagram | Bandcamp
***
Help Support What No Echo Does via Patreon:
***
Tagged: guardrails