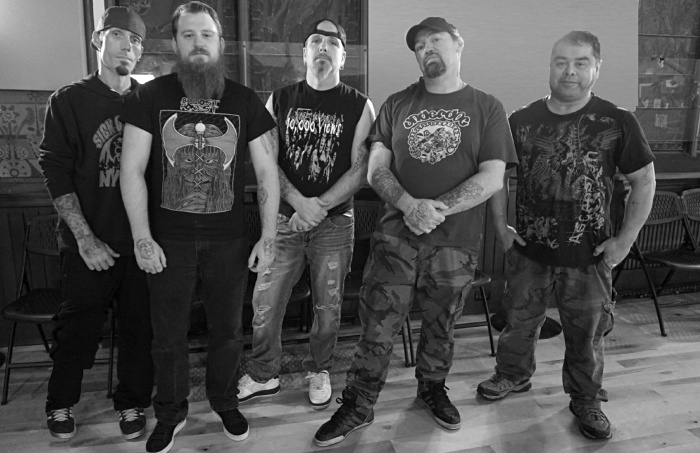 Though Old North End dealt with some lineup challenges early in the early stages of their formation, the Vermont-based hardcore band kept focused and proved that where there's a will, there's a way. Formed in 2011, the group finally dropped their debut full-length, The Truth, The Struggle, in 2017. Some further personnel changes came after the record's release, but with a solidified lineup finally locked in, Old North End went into the recording studio last fall and completed their latest release, a 5-song EP called The War Within O.N.E.
Citing such influences as Madball, Hatebreed, and Blood for Blood, Old North End is trying to do their part and help ressurect their local scene in Burlington. "Not very long ago the local hardcore and metal scene died out because bands no longer produced music that made you feel like you could jump into the pit and lose yourself in the music," bassist Eric Hodgson tells No Echo.
"Everything became very technical and abrasive. Old North End is making a point of trying to bring back that groove and get people interested in hardcore music again."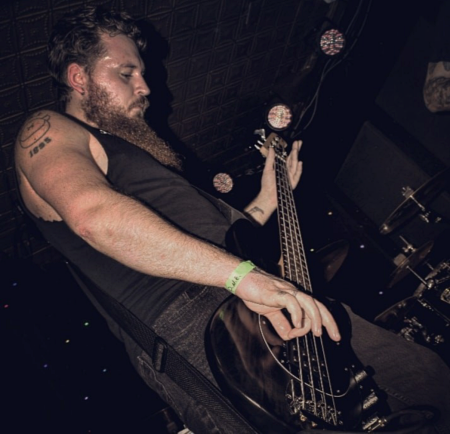 Eric brings up a point that I've heard from many other musicians within the hardcore and metal scenes: "At first, and for quite a long time up until recently, the reception from the local scene wasn't very positive. While no one was overtly being negative, the band was finding it hard to gain traction in the area due to the age and style differences between themselves and members of other bands and their fan bases……essentially being the new kids on the block while existing as a band comprised of seasoned musicians with decades of combined experience.
"In due time, after being the opener for many shows and relentlessly grinding through the local scene, the band began to be viewed as a presence that was legitimate and showed no signs of going away anytime soon. We share a very close relationship with local acts such as The Path, Lossbearer, Drunk Off Diesel, Indecent Exposure, Dead Solace, Discount Face Tattoos, Winooski Anvil Company, Green Chapel, Aliendog, Abaddon, Voices in Vain, Obtussum, Untapped, Gone Wrong, and many other heavy local acts, as well as several out of town bands (Cry Havoc, Senseless, etc.)."
Old North End are already working on new material for their next album, and Eric is determined to make it all work, despite juggling family, work, and band commitments. "I want to take this to the level where I can look my boss in the eye and say, 'I'm outta here,' and walk out the door. I don't think we could ever be rich and famous as a hardcore band, especially since the days of bands becoming millionaires are long gone, but if I can make this my 'job' and still be able to pay all my bills and do what I love for a living, I'll be happy."
The War Within O.N.E. is available now on Bandcamp. Old North End social media pages: Facebook | Instagram
***
Donate a few bucks to help with No Echo's operating costs:
Tagged: old north end