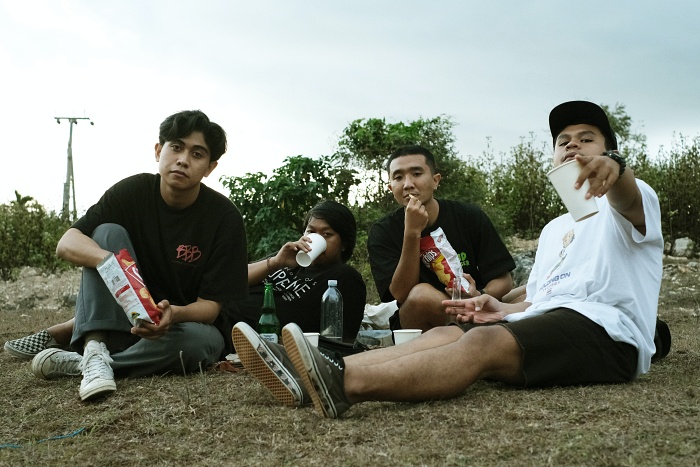 Sugar Thrills is a new band based out of Indonesia No Echo wanted to show some love to on the site today. "It started when Agik (guitars) asked me to form a new band with him by saying, 'Hey Galant! Last night I dreamed that we made a band together," guitarist/vocalist Galant tells No Echo about their formation.
"Not long after, we went to a music studio to start jamming, and that's where I was introduced to Dede (drums) and Arya (bass). We played some cover songs and it was fun! Shortly after that, we started playing local gigs."
The group's first single, "Forgive," is rooted in the atmospheric shoegaze that all four members of Sugar Thrills share a love for. "We are inspired by Title Fight, Nothing, Whirr, and several other shoegaze/newgaze bands."
Sugar Thrills will be releasing their debut EP in a few months, and it looks like they're already making a difference in their scene back home. "Gratefully, we are quite accepted in our area, because the sound that we serve is a minority here. That's why our arrival pretty much brought a new atmosphere to our local scene.
"The other band here we have a close relationship with us is No Wasted, who is a Youth Crew band from Bali. You should check them out."
Stay tuned for the Sugar Thrills EP release information via this link.
***
Donate a few bucks to help with No Echo's operating costs:
***
Tagged: sugar thrills