Late 2018 is when School Drugs last appeared on No Echo via their Relative Suffering EP. Today's piece of business revolves around Visitation, the introduction piece of a bigger project for the New Jersey hardcore punks.
"Visitation is the first part of the upcoming full length LP, Funeral Arrangements," School Drugs vocalist Josh Jurk tells No Echo. "The album is split into four parts on four 7 inch records, each containing three songs. Segmenting the entire release into smaller parts gives us a chance to spend more time crafting and refining every aspect, and really consider what we're putting out rather than rush through writing and recording.
"There's an absolutely obscene amount of time being spent on everything from tone and atmosphere to art and packaging. For example, this 7 inch is cut with a large 45 hole and comes with a free custom 45 adapter."
Now that you've learned a bit about the forthcoming record, let's check out a nasty-sounding track called "Plastic Promise" to see why Indecision Records (Tuning, Retaliate) decided to start working with the Jersey outfit:
"Sleep has been a difficult thing for me to settle into for roughly 8 or 9 years," says Josh. "There's a reason you usually get paid more to work overnights in stock rooms. Taking on a job like that comes with an immense sacrifice of the standard times that most normal people do normal things. 'Plastic Promise' touches on the ongoing struggle I have with getting to, and staying asleep.
"When I start to see my girlfriend more in the brief time between her waking up and leaving for work rather than after work, it's time to hit the reset. 'I get that you're upset, I'm hitting the reset, I've seen every hour from AM to PM' sums up the vein attempts I've made to stay up for over twenty four hours in order to be tired enough to fall asleep earlier than 4 in the morning. When all else fails, there's always Unisom."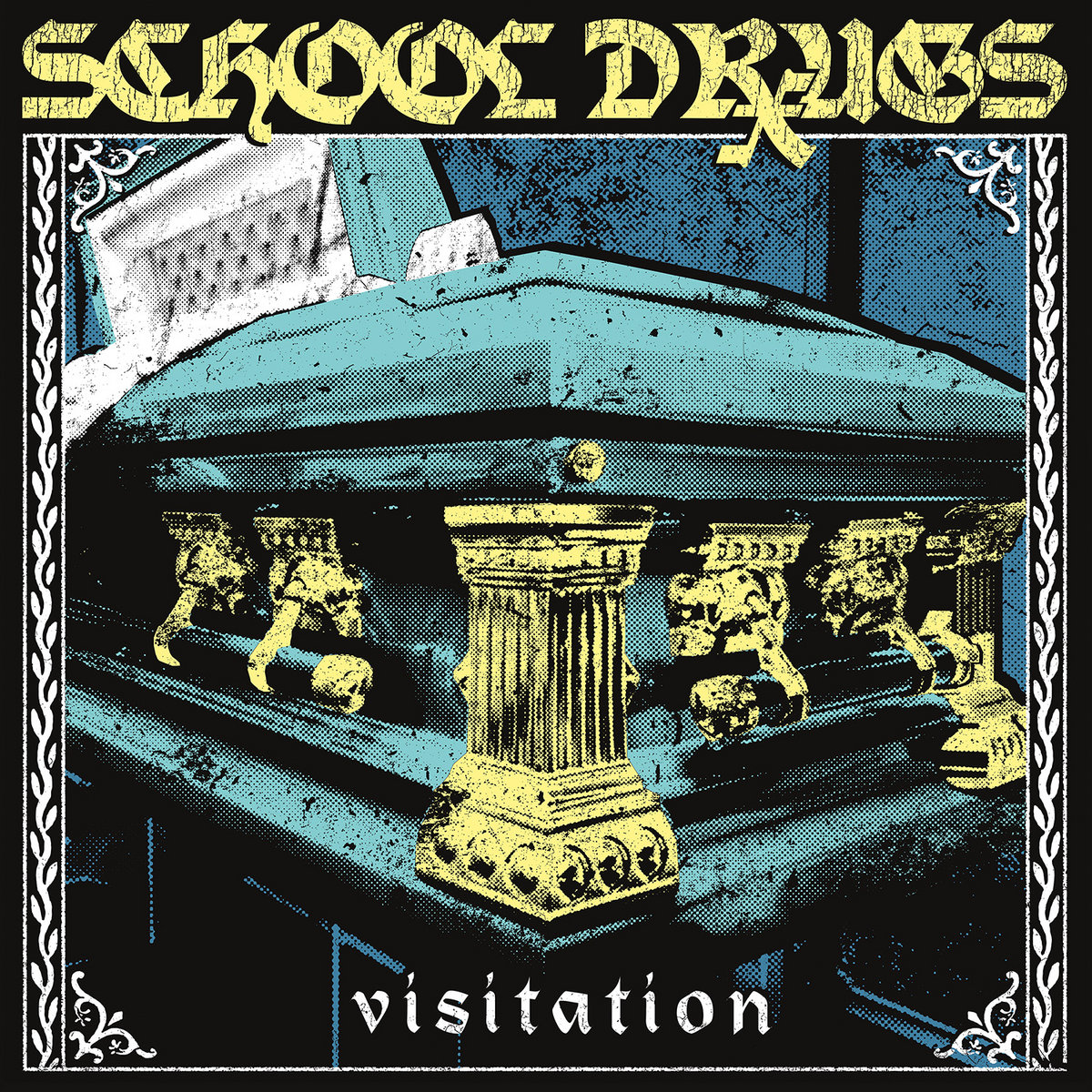 Josh gives us the skinny on their upcoming show plans now that Visitation is inching towards its release day. "We just played an amazing show in Connecticut with Wet Specimens, Zipper, Bulletproof Backpack, and The Microbes this past Saturday. Attendance there proved that hardcore and punk got vaccinated. Visitation comes out on July 23rd with our record release and first home state show since the pandemic happening the following day.
"This September we'll be going down to Muddy Roots Fest in Cookeville, Tennessee, and The Fest in Gainesville, FL at the end of October. In addition to the first of the four Funeral Arrangements 7 inches, two different benefit comps will be coming out soon. One has an old song that never received the proper vinyl release it deserved, and the other has a brand new song."
Visitation will be released on July 23rd via Indecision Records (vinyl | digital).
***
Help Support What No Echo Does via Patreon:
***
Tagged: school drugs