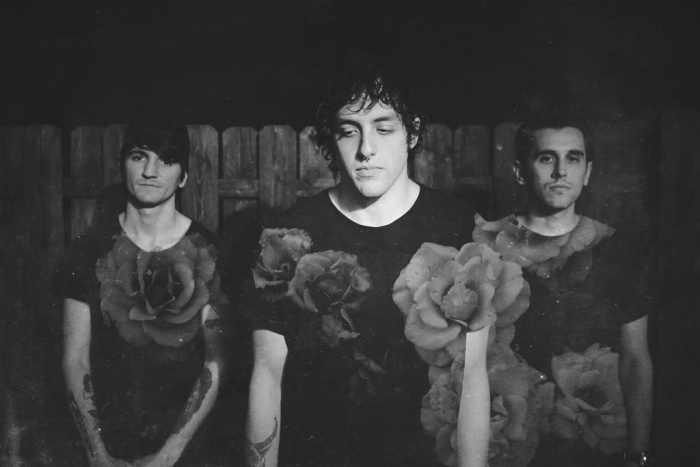 In the press materials for Blush, it states that the trio pull influences from both Floor and The Cure, two bands probably never mentioned together in any kind of music biography. Naturally, that caught my attention. Yes, I'm a big fan of both bands, so I needed to hear what these Blush guys were all about. It turns out that while I hear where those aforementioned influences are stitched into the Stroudsburg, PA's trio's sound, there's a unique charm to what they're doing on their debut LP, Wanderlust.
Recorded and mixed in the complete glory of old-school analog (and man, you can totally hear/feel it) at Mystic Valley Studio in Medford, MA by American Nightmare's Alex Garcia-Rivera, Wanderlust (featuring cover art by Dylan Garrett Smith) is a totally immersive listening experience in that while the crushing guitar atmospherics are certainly hard to ignore, there is always a powerful sense of melodicism at the heart of what Blush is doing.

Take a listen to Wanderlust below and let those fuzzed-out guitars and pretty vocal lines take you over:
Wanderlust is available now via Bandcamp. Give Blush a follow on Facebook and Instagram.
***
If you're shopping for vinyl, CD, and cassette hardcore titles, head to No Echo's partner store, Reverb LP, to see what they have available. Every purchase you make helps No Echo with site costs.
Tagged: blush