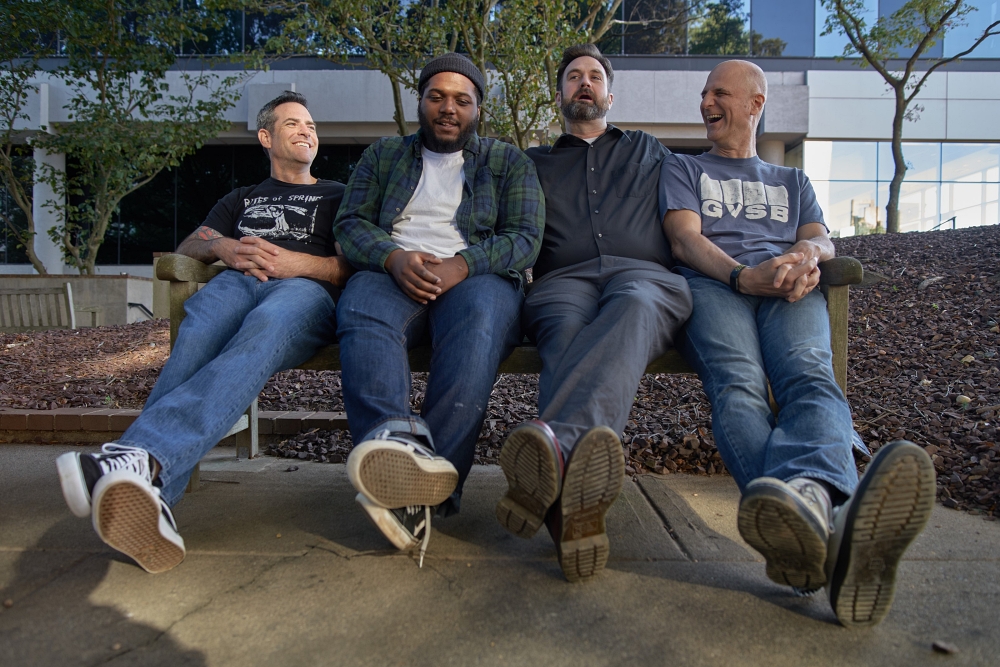 It's simple, if you name your band after a Hüsker Dü song, you get No Echo's attention.
That brings us to Celebration Summer, a Washington, DC-based quartet playing that particular strain of melodic punk that hardcore folks like myself first fell in love with in the late '80s/early '90s. Yes, the vocal and guitar hooks come at ya from all directions, but there's also a harder thing propulsing everything forward at its center.
Formed in 2019, Celebration Summer released their debut EP, Against the Gun, back in 2020, and since then, they've signed on with A-F Records in the US, the label formed by none other than Anti-Flag.
With a deal also secured in Europe with Shield Recordings, Celebration Summer is getting ready to release their debut album, Patience in Presence.
No Echo is premiering the music video for "Disconnected," a track from the forthcoming LP. The clip was shot by No Echo contributing photographer Sean Reilly, and edited by his brother, Mike Reilly:
"'Disconnected' is a song we wrote in the middle of the COVID pandemic," Celebration Summer bassist Greg Raelson told No Echo via email. "It's both figurative and literal in the sense of feeling the weight and burden of being behind our masks, stuck indoors, and feeling disconnected from people and our community.
"The video is symbolic in the sense that more than 3400 still photographs were used to convey time moving in a disconnected and disjointed way, and the theme of us hurrying to make it to a show was indicative of our desire to reconnect with the music scene and society again."
Patience in Presence will be out on September 23rd via A-F Records (US) and Shield Recordings (EU).
***
Help Support What No Echo Does via Patreon:
***
Tagged: celebration summer