With well over 500 tracks on it, it's tough to keep up with every new song I add to No Echo's 2021 Hardcore Releases playlist on Spotify. One of the bands that caught my attention recently on said playlist is Spaced, a new quintet out of Buffalo, a city with a storied hardcore history.
To get the skinny on all-things Spaced, I reached out the band's guitarist, Donny Arthur. "I've been playing in hardcore bands for most of my life," he started. "I knew Dan (drums), John (bass), and Joe (lead guitar) from other great bands in Buffalo—mostly more melodic stuff. I knew our singer, Lexi, through them.
"Lexi had never been in a band before but I had seen her showing a lot of enthusiasm for hardcore—traveling to see bands, supporting the scene, booking shows, and I knew that type of energy is what you need to bring to being in a hardcore band."
You gotta love that. Lexi's debut is also Spaced's coming out party, a 4-song demo.
"When I first brought up the idea of Lexi fronting the band I feel like I caught her off guard but a light bulb definitely when off and she realized, 'Whoa!I can totally do that.' I think that is the future of hardcore and what I will always try to do—empower those who are passionate about the music to find a way to participate, create, and contribute.
"There's enough people around starting bands that don't go to shows unless they're playing and generally don't support other bands. I'm over it. Let's get the people that want to be there and support others in bands."
Though some people hate categorizing music into genre tags, No Echo asked Donny how he describes what Spaced is doing. "We've been using the term 'far out hardcore' because we're trying to honor the tradition of the genre but trying to deliver it through a different lens with some out of box sounds incorporated.
"My main influences are bands like Righteous Jams, Suicidal Tendencies, Know the Score, Kids Like Us, and maybe No Warning? I didn't listen to a lot of hardcore when writing the riffs for this because I didn't want to feel too much influence and wanted Spaced to be its own thing but the music of those acts was so important to me coming up that I'll always feel inspired by those sounds."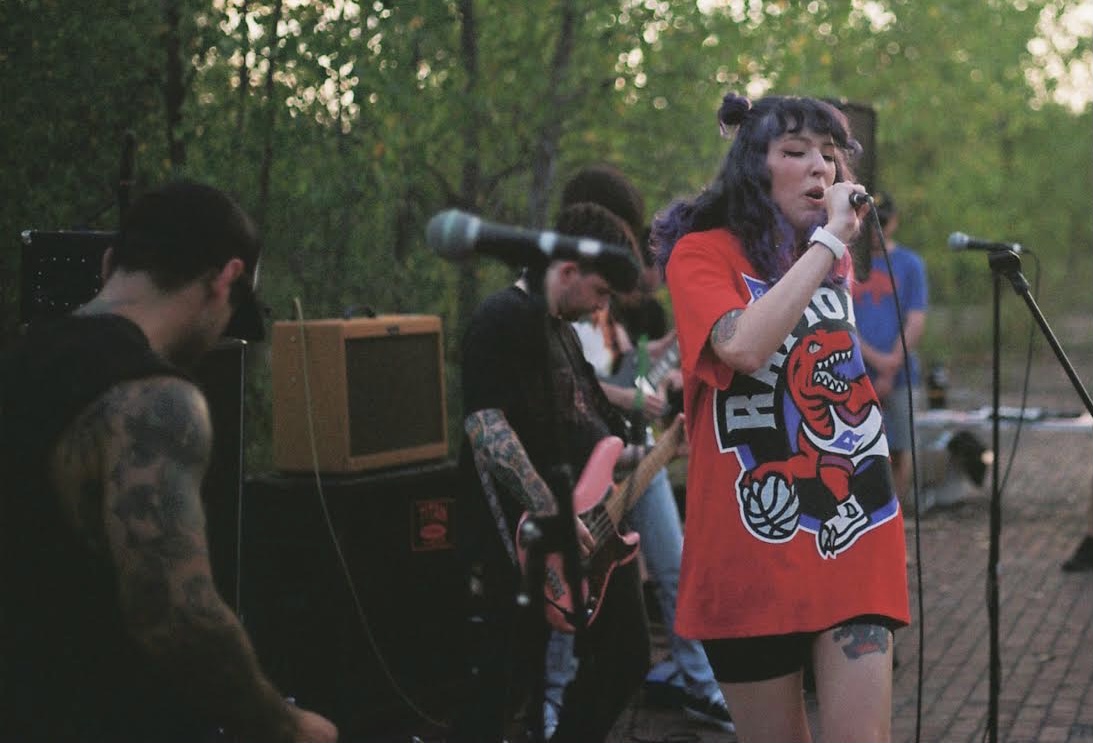 The next order of business was the Spaced lyrical department, which Donny and Lexi collaborated on: "In my opinion, the lyrics on the demo are what a hardcore band should be. There is a message—pointing out ills of society making social commentary but finding comfort and strength in being a 'hardcore kid.' I define this as someone who is mentally and socially evolved. Standing up against sexism, racism, homophobia, greed, trends and conformity. We want to write anthems for anyone who feels that."
The conversation then shifted towards Spaced's aforementioned hometown: "Buffalo is in a unique spot right now, and the culture is growing. My whole life I've watched people 'outgrow' Buffalo and feel the need to leave our small city to go to New York City or Los Angeles. Lately, thanks to citywide growth and movements like Griselda, hip-hop I feel like people in my city are inspired to do it here—for this city in this city.
"For hardcore, we've been fortunate to be embraced by the hip-hop scene here and have been building synergy between the scenes doing mixed genre shows, hip-hop acts and hardcore bands."
Donny continued, "Of course everyone knows about Benny the Butcher, Conway the Machine, and Westside Gunn, but Buffalo has some amazing hip-hop artists that I feel are next up like Billie Essco, Kane Wave (featured on our track "Spinning"), Jae Skeese, 7xvethegenius, DJ Lil Gabby, DJ T, and Freak the Miighty. I'm thankful for the hip-hop scene shining a light on my city and showing love to hardcore."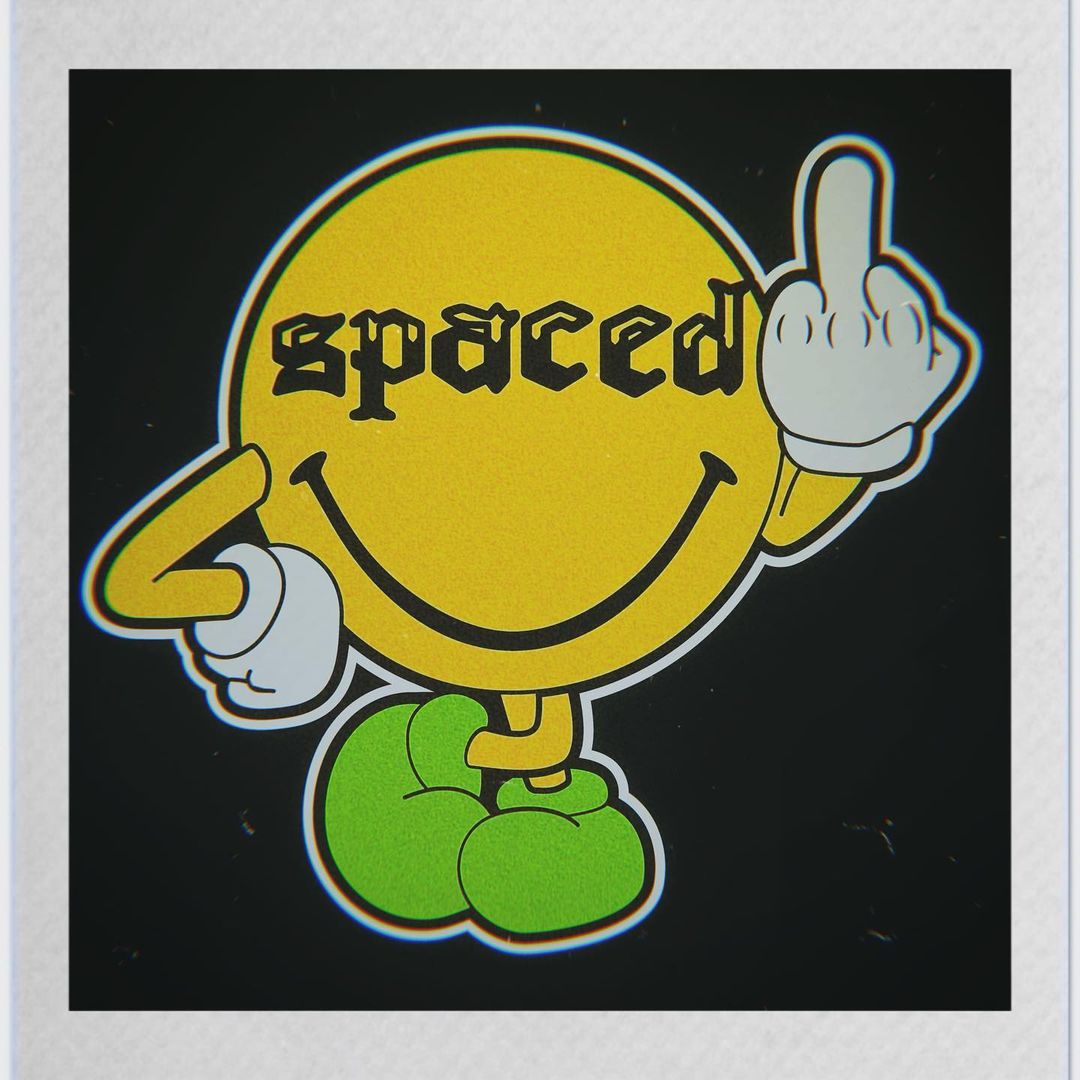 No Echo's exchange with Donny closed out with some Buffalo hardcore talk (naturally): "The hardcore scene is definitely growing but there is still a lack of bands. Everyone I know that is into music the first thing I say to them is start a band! I also play in Final Declaration—a heavier style hardcore band which has been helping to build shit up here.
"I'm all about Exhibition and Smash N Grab. Both recent signees to Edgewood Records. Exhibition is about to hit the road with Combust, so please go mosh for them. I've been really feeling Pissing Match as well. I don't know if pandemic brought it on but there's also this movement of hardcore bands from eras passed reforming like They Live and Hourglass. Legends Buried Alive have been also been announcing some shows, so there's definitely some cool stuff happening.
"I can't talk about Buffalo without mentioning Every Time I Die. Some may feel that their reach has expanded far beyond hardcore but the love they show the city and hardcore is something that will always mean a lot to me. They—in my opinion—are unsung heroes of hardcore they've put on so many bands over the years and continue to put on for buffalo hardcore no matter how big they get."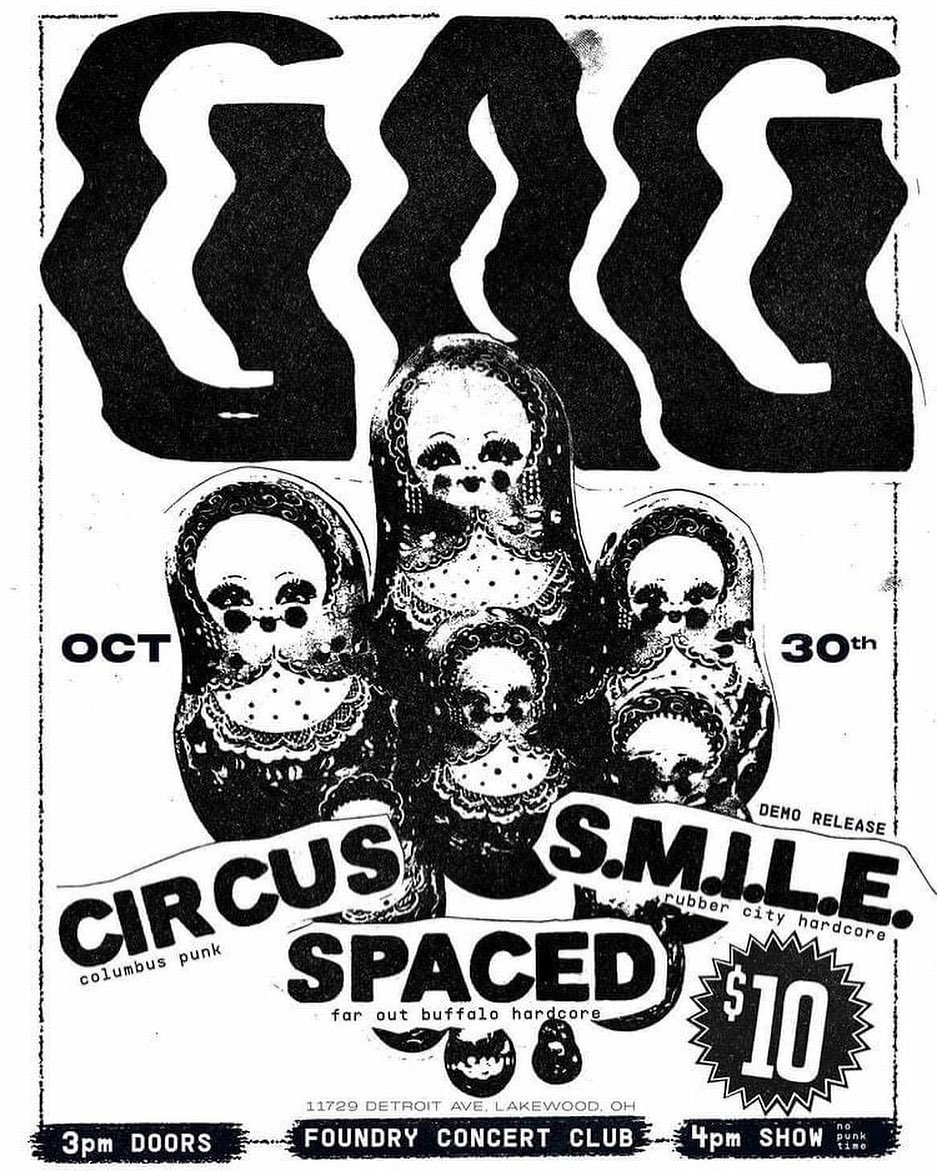 Spaced will be releasing new tracks in the coming few weeks, and Donny promised a full-length coming in 2022.
Upcoming Spaced shows:
October 30 - Cleveland, OH @ Foundry Concert Club w/ GAG, S.M.I.L.E. + Circus
November 8 - Wilkes-Barre, PA @ The Hive w/ DARE, Life's Question, Off the Tracks + Guardrails
Spaced on social media: Twitter | Instagram | Bandcamp
***
Help Support What No Echo Does via Patreon:
***
Tagged: spaced