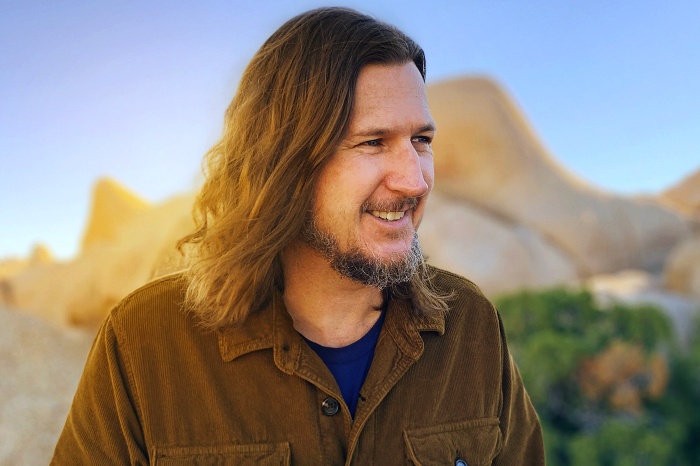 Best known for his work fronting and playing guitar in Gameface, Jeff Caudill has also been releasing solo records going back to 2000's The Way Back EP. Leaning into the most melodic side of his songwriting instincts, Jeff's solo work encompasses both full band productions and quieter, more introspective singer-songwriter-type records.
His latest release is Old Blood, a 5-track EP the Southern California-based musician dropped to commemorate his 50th birthday.
In this new interview, I chat with Jeff about the EP, collaborating with his musician daughter Melody Caudill, aka Career Woman (check her out here), and a new band he co-founded called Low Coast.
You've said that you wanted to release Old Blood to tie in with your 50th birthday. Was reaching that milestone something you had been thinking about a lot in the last couple of years? I'm 46 myself, but I truly don't "feel" that age.
Yeah, I don't really feel a day over 25, in my mind. I feel it in my body more than I'd like to but that's just how it goes. I know that age is only a number but 50 is a pretty significant one. I wasn't dreading turning 50. I figured there's no stopping it so I may as well lean into it.
I wanted to do something to properly commemorate 50 years on the planet, something I love to do, and that is to make and share music.
What is the timespan these 5 songs were written in? Also, do you find yourself writing more of these more introspective, quieter type songs lately? In other words, do you prefer the more melody/vocal-focused writing over the guitar riff-driven side of what you've done musically?
These are all songs I'd written in the last few years. A couple of them will appear as full band versions on the eventual Low Coast album. And the others will likely remain exclusive to this release. The song "Old Blood" was written specifically with this milestone in mind. Same with the song "Waves," which was sort of my theme through the pandemic.
The thing that kept me sane was (and still is) riding my bike to the beach every morning. I'd start each day with my feet in the sand looking out to the ocean. I guess I could say that I've hit a stretch where I prefer to write songs that are suited for an acoustic guitar and vocal. That's not to say that I don't love cranking out tasty riffs, it's just where I'm at right now. Old Blood is a nice snapshot and where I'm at.
"Make Time Sleep" is a special song on Old Blood since you co-wrote it with your daughter, Melody Caudill. Tell me a bit about that one, and Melody's solo work.
My daughter is turning into quite an accomplished songwriter. I'm in awe of what she's already be able to do at such a young age—with music and beyond. We share a lot of the same musical tastes.
One record from last year that we love is Better Oblivion Community Center. We liked how Phoebe and Connor don't always harmonize together, sometimes they are just singing in unison but in different registers. We thought we would try to write a song like that.
The song is influenced by Melody's love of video games and time travel. We built a little world in that song. I doubt this will be the last song we write together.
What's next for you on the musical front? I know that you have some Gameface reissue stuff happening.
The 25th anniversary edition of Gameface's Three to Get Ready album was just released by Dr. Strange Records. It's remastered with bonus tracks and expanded gatefold packaging. All these milestones. It's exhausting [laughs].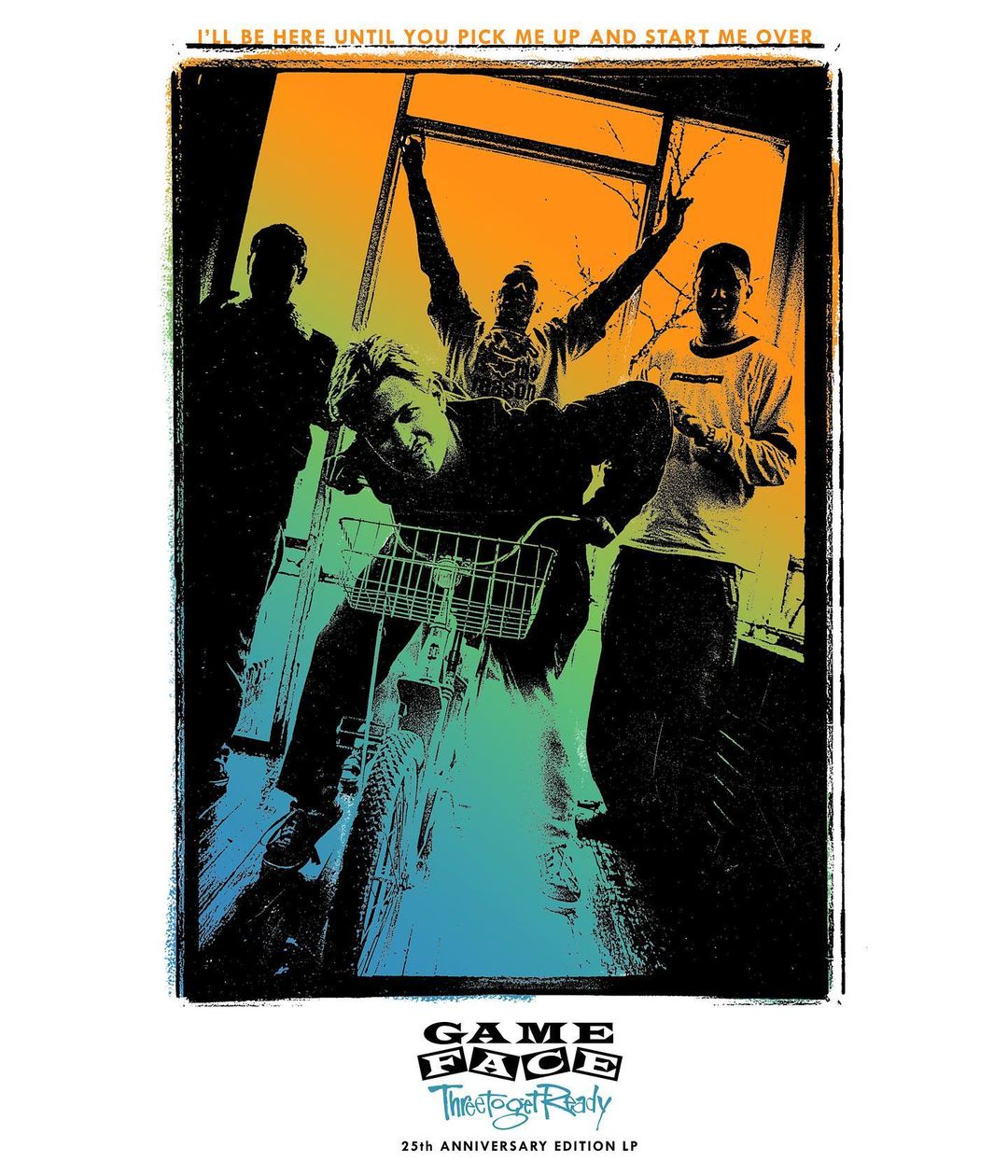 The next thing for me is finishing up the Low Coast album. We've been working on that for 2 years and I'm very excited to put that out into the world. That will start another chapter.
And now that it's a little safer and if people continue to get vaccinated I'd love to get out and play some music for some actual people—with and without the band. It's been a while I'm ready. And I'm 50 for fucks sake.
***
Old Blood is available on Bandcamp.
Jeff Caudill on social media: Facebook | Twitter | Instagram
***
Help Support What No Echo Does via Patreon:
***
Tagged: gameface, jeff caudill