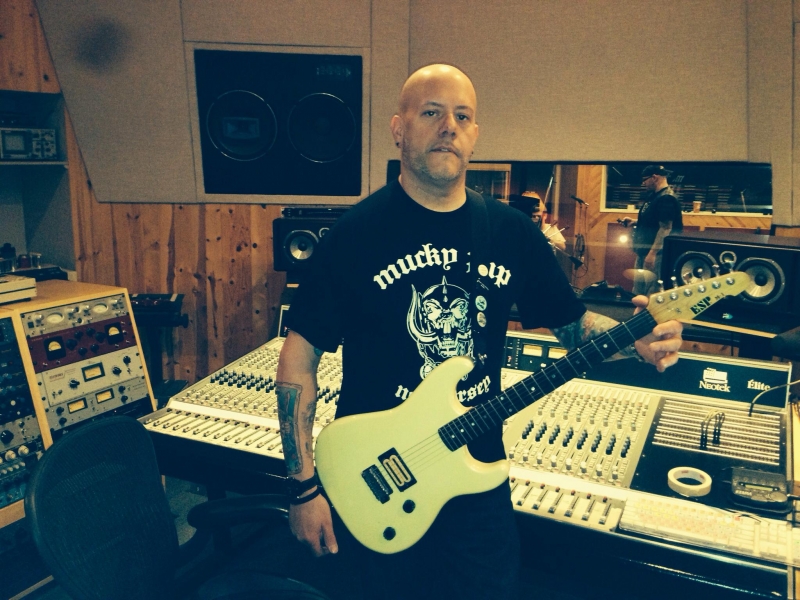 Some No Echo readers might know Tim McMurtrie from his work with M.O.D. on the albums U.S.A. for M.O.D., Rhythm of Fear, and Loved by Thousands... Hated by Millions. The New Jersey native is currently in the band Full Scale Riot and his latest labor of love is Tripsquad Records, a label he's launched to help spread the word about some of his favorite underground bands.
To kick the label off, McMurtrie has put together Just For Us Hardcore Kids, a compilation featuring such artists as Truth & Rights (feat. members of Leeway NYC), Dead Blow Hammer (feat. former members of Agnostic Front), Huge (feat. members of Underdog), Full Scale Riot, Silence Equals Death, and many more.
No Echo has partnered with McMurtrie and Tripsquad to bring you the exclusive premiere of the new comp, and to get his thoughts on the label.
I'm sure this has come up a bit, but starting a label in this current music industry climate is no easy task. What inspired you to start Tripsquad Records?
It truly isn't anymore but musicians need an outlet, especially upcoming ones that doesn't whack them over the head financially where they can get their CDs and music uploaded and distributed physically and digitally and get their word out so that's my inspiration. The money isn't what it used to be, obviously, but it keeps everybody working so I guess it helps everybody little by little and I love music and love what I do so that's why Tripsquad Records is here!
Since you've been in bands for decades now, what has your personal experience been with other labels?
A little bit of everything because they were all different situations some fire some ice some everything nice [laughs]. There are always headaches in this business but there's also situations that have been glorious!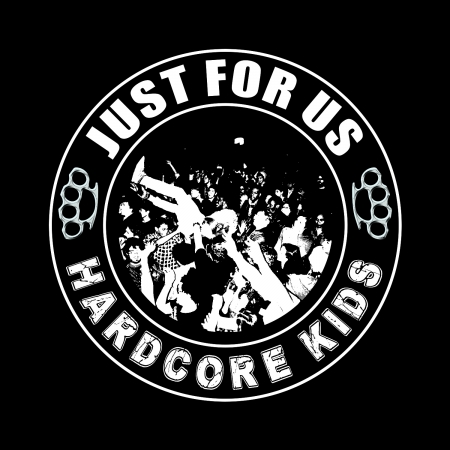 The Just For Us Hardcore Kids compilation features a mix of veteran and younger musicians. Eddie Sutton (Leeway) and Russell Iglay (Underdog) are two NYHC heavyweights that are on the album with their new projects. You're also on the comp with your current band, Full Scale Riot.
Well, we have all known each other for over 30 years, so it just happened very naturally because were all still playing and currently performing in different projects, so it was pretty easy. And besides that, we all stick together, which is very rare. We all still play shows together, hang out, and help each other when times are tough.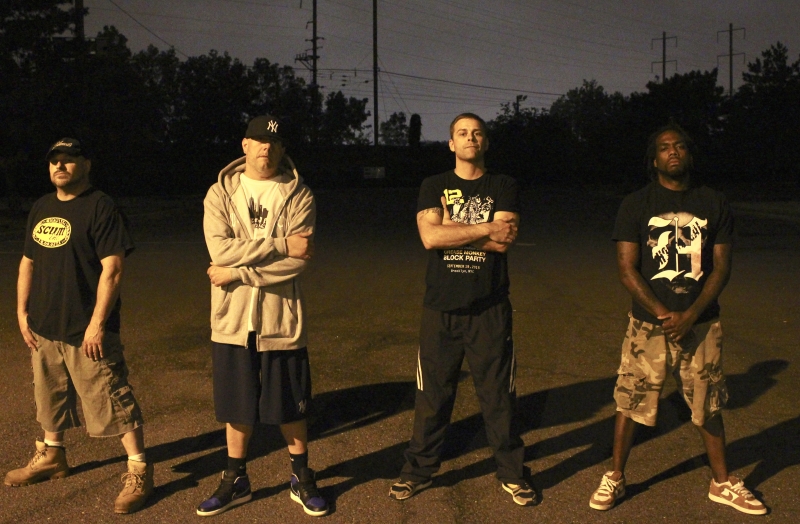 Now that the label has launched, what can we expect in terms of upcoming releases?
This is our 2017 schedule as of right now:
Just For Us Hardcore Kids compilation (July 21)
Choked Out Again (August)
Rhythm Trip, Bring Da Ruckus (September 29)
Symetria (September 29)
Metal on Metal compilation (October)
Despairadisio, Paradise of Despair (October 27)
Rock Will Never Die compilation (November)
What's your hope for Tripsquad Records?
Like I said before, we are going to have opportunities for upcoming bands, giving them a shot that they've never really had before because we not only distribute physically and digitally and manufacture their CDs /records, but we also help them get press, publicists, marketing, promotions, even management in some situations. We really help them to the best of our abilities. More than your average label, we provide lanes because my partner and I together have over 25 years of experience in the game, and being musicians ourselves helps this along tremendously.
So, we also have a lot of compilations going on for bands to get recognized on because they have 3 to 4 featured artists or bands on them just like the hardcore compilation has which helps them to take some steps into the right direction especially when articles like this come out and someone from the press says, "Hey, I like these guys," and mentions the band's name! We are all here together and we can only help each other to keep this thing going, good, bad, and ugly, they're all included. It just takes strong personalities to keep the movement strong and moving onward. And that be me, and I hope it's you, too!
***
Just For Us Hardcore Kids will see release on CD and all digital platforms on July 21; find preorder options at this location.
Tagged: tripsquad records