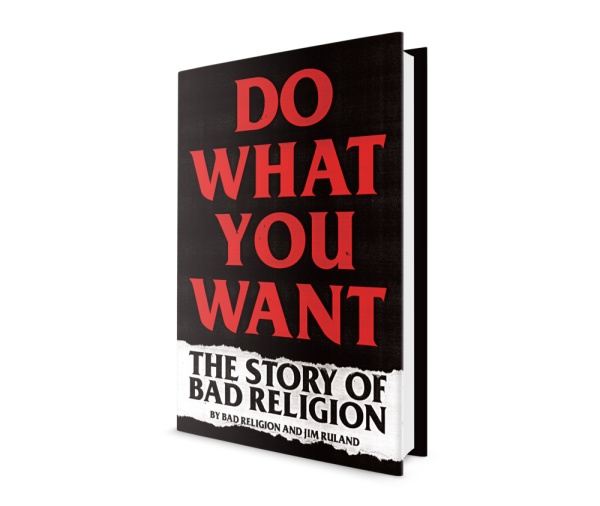 Hitting stores next month, Do What You Want: The Story of Bad Religion is a superb new book by co-written by the band and punk scribe Jim Ruland. I had previously enjoyed Ruland's 2016 book, My Damage: The Story of a Punk Rock Survivor, so I was very excited to see his name in the press release when the Bad Religion tome was announced earlier this year.
Basically, if you're a fan of the group, Do What You Want will keep you turning the pages as fast as Bobby Schayer on the Generator album. As much as I thought I already knew about Bad Religion, Ruland's exhaustive research and candid interviews opened my eyes up to a ton of history that I lapped up.
I chatted with Ruland about Bad Religion, the book, and his personal connection to punk music and the group.
First off, tell me how far back you go with Bad Religion's music. Did you discover them as a teenager?
I was 12 years old when Bad Religion formed, but after I joined the Navy in '86, I was at a skinhead's apartment in San Diego listening to records and making tapes. One of them was of Bad Religion's Back to the Known. I didn't know anything about Bad Religion but I wore that tape out as our ship cruised all over the Western Pacific. I remember being in Japan and running across a busy highway singing "Frogger" with a shipmate.
My response to the lyrics on Back to the Known was visceral and literal. I got in a lot of trouble in the Navy and couldn't wait to get out, so I'd listen to songs like "New Leaf" and dream about going to college. (I also loved Peter and the Test Tube Babies "September" for similar reasons).
Then, when I started school in a small, rural, close-minded town in southwest Virginia, I'd listen to "Yesterday" and think about how good I'd had it back in California. So I've always associated Bad Religion with longing for something that's just out of reach.
You've written about punk music for many years now. Had you covered Bad Religion extensively throughout that time?
No, I hadn't. I went to see one of the shows Bad Religion did at the Hollywood Palladium for their DVD 20 years ago. I was living in L.A.'s South Bay and going to a lot of shows with bands on Hostage Records: Smogtown, the Stitches, Smut Peddlers, that sort of thing. Dark and sleazy beach punk. I was very much into climbing into dirty vans and interviewing bands that had slept in their clothes.
The show at the Palladium was a little too slick for my tastes at that particular moment in time, and I didn't see Bad Religion again until after I was hired to collaborate with them. I think that's probably a good thing because it means I wasn't trying to shoehorn my experience with the band into their story.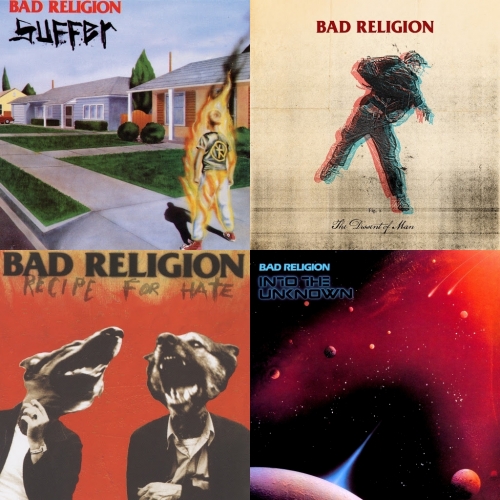 Though I'm a transplant, my wife and I put our roots down in the San Fernando Valley, I have to admit that I didn't even know Bad Religion's story started here. I think because Bad Religion formed around the same time the Circle Jerks came out, that they were both from the South Bay area.
How do you think growing up in this region of SoCal informed what Bad Religion is about? In other words, is there something about them that makes them a quintessential "California punk band" as opposed to, say, a NYC one?
I think the timing is more important than precisely where in L.A. they came from. Yes, they played a ton of shows with the Circle Jerks, but they also performed with emerging bands like Wasted Youth and Social Distortion. They were part of the new wave of bands that was sweeping across L.A.
There was a lot of pushback against punk and hardcore so the bands had to work together and make a scene within the scene. I don't think that happens if they're from another part of the country where people were moving on from punk to things like death rock, synthpop, and Americana.
The band entrusted you to the point where they brought you along on tour. Being on the road with a band is a quick way to truly see how people react to stressful situations and all that comes from that (fights, etc.). How valuable was the touring to your writing?
They didn't bring me on tour. There simply wasn't room.
Oh, sorry, I understood it like you were on their bus, etc.
Bad Religion has a pro touring operation but its indie to the core. It's more accurate to say I followed Bad Religion around for brief periods of time. I would coordinate with the tour manager and just show up in Barcelona or Huntington Beach and they'd be like, "Oh, hey, Jim!" But when I was around they gave me unchecked access: from rehearsals to backstage to their homes to the recording studio.
They didn't restrict my access at all. I wish I had some juicy tale of band drama for you but I really don't. They could not have been more open. I got a lot of great stories at times when we weren't officially working. Walking to a coffee shop outside of Rome. Waiting on lunch at the studio in L.A.
As someone who has interviewed countless musicians through the years, I know I've had many instances where either the person I chatted with, or one of their representatives, reached out to me to tell me they wanted a certain part of the conversation to not show up in the final copy. It's one of those things where the interview is going so well that they feel relaxed and maybe say something that they feel like will cause fallout of some sort. Did that happen at any time during this project?
No, not really. I think once the band had a chance to read the entire manuscript there were things they wanted to cut, things they wanted to expand, and new stories they wanted to add, but nothing out of the ordinary for the revision process of a book. Each member of the band read the manuscript multiple times. They were all extraordinarily committed to the project and I think it shows in the final product. Maybe that's the difference between Bad Religion and other bands: they really do care.
From all you gathered, why do you think Bad Religion has lasted all these years? In terms of punk rock, they have to be one of the most long-running bands in its history.
Despite Bad Religion's longevity, I think readers will be surprised to learn just how precarious the band's existence was for a long period of time. I'm talking years. But they stuck with it and perseverance is the secret ingredient to any artistic enterprise. I think the band's popularity in Europe, and their commitment to building and sustaining that audience, is a big part of their success.
You don't just whimsically decide to go play in Europe every year for 30 years. You have to plan for it and find a way to make it work and Bad Religion has done that.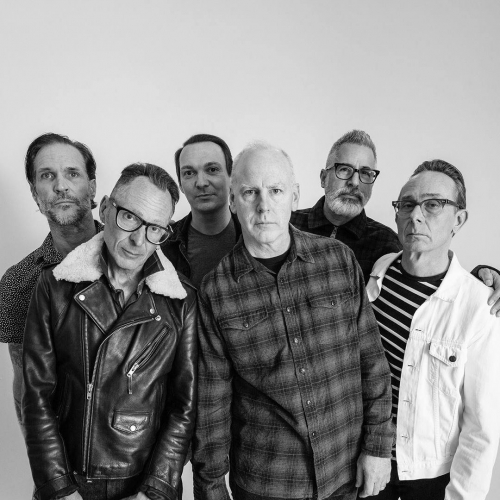 You've now written books on Keith Morris and Bad Religion. What's next for you? Can we expect another punk-related exploration?
Yes, you can! I'm happy to say I've got another book under contract. I'm not at liberty to discuss specifics at the moment, but it does fall under the umbrella of SoCal punk. I'm also working with Keith Morris and Paul Rachman, the director of American Hardcore, on a screenplay about Keith's life, which is a very nice bubble to be in with everything that's going on in the world today.
***
Do What You Want: The Story of Bad Religion will arrive in stores on August 18. Pre-order it today at King's Road Merch where they have signed copies available.
***
Donate a few bucks to help with No Echo's operating costs:
**
Tagged: bad religion