Though I've previously covered them on the site before, I'll give you the basics: Life Force is a straight edge hardcore band out of Texas and Oklahoma. The group was formed in 2018, bringing forth a fast-paced sound that carries the immediacy of those old Youth Crew records, and doesn't possess the metallic leanings most of their counterparts favor these days. "[Vocalist] Flint [Beard] and I met each other while we were attending college at OU, and had a short-lived straight edge hardcore band called STAY," Life Force guitarist Matt Fletcher tells No Echo about their origin story.
Matt is most known for his past work as a member of Shai Hulud and Zombie Apocalypse, but I'll let him focus on today: "[Drummer] Johnathan [Bindel] and I play in a band called Justice Keeper together, and after a few false starts and lineup changes when Flint and I came up with the idea for Life Force, it made sense to tap him and bring him on board on the drums; and I met [bassist] Davis [Driver], who was a friend of Flint's, when the band was first getting off the ground."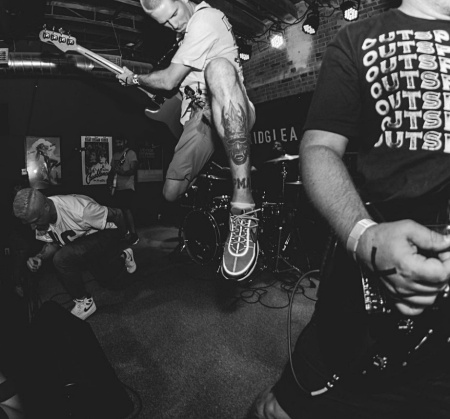 Life Force have their debut EP, The Impact, coming out later this month, and they're already working on the next release, but more on that below. For now, Flint gives No Echo the Life Force mission statement from his point of view:
"The inspiration for the band was to put something together that was easily definable as 'hardcore.' That was my original idea, and having played in more metallic hardcore bands in the past, Flint and I went back and forth and defined the straight-forward sound that we wanted to go for, something more akin to bands that we both love like Chain of Strength, Youth of Today, and Insted."
The Impact will be released by Blind Rage Records, but Life Force recently inked a deal with New Age Records, a label that has been around for over three decades now, issuing titles by the likes of Strife, Unbroken, and A Chorus of Disapproval throughout the years. "I'm lucky enough to have become friends with some folks (and, to be honest, a few personal heroes) that either currently play or have played in New Age bands, and through these friendships and staying in touch with them about what Life Force has been up to," Flint tells No Echo.
"We eventually got invited to play the upcoming New Age Midwest show in St. Louis, not as a New Age band ourselves, but as a guest band that aligns with their message and morals. Through the planning and promotion of the show, we've just grown closer and closer to Mike [Hartsfield], Nicholas, and everyone else involved, and it's been a very organic and straight-forward process to take this next step."
Things are moving quickly for the band, so No Echo asks Matt what the plan is for Life Force now that they've signed on with New Age Records. "Well, The Impact is coming out on Blind Rage Records at the end of this month, so any shows that we have lined up through the winter are obviously in support of that release; and in the meantime we already have a small back log of new material written for our New Age release in 2020. Obviously, it also goes without saying that the ongoing goal is to play as many shows as possible."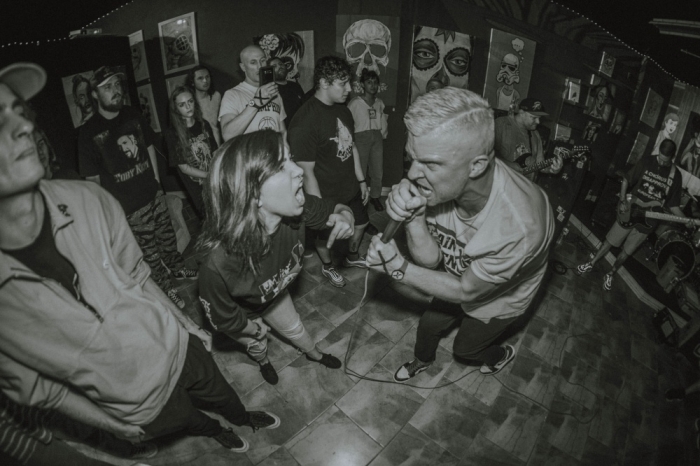 Regular readers of the site know how I love asking the next question, but I ask both Matt and Flint for their Top 3 New Age Records releases. Come on, it's only fitting!
Matt Fletcher's Top 3 New Age Records picks:
Turning Point, It's Always Darkest Before the Dawn
Outspoken, The Current
Strain, Here and Now
Flint Beard's Top 3 New Age Records picks:
Seven Generations, To See the End
Mouthpiece, Face Tomorrow
Trial, Foundation | A Chorus of Disapproval, Firm Standing Law (tie)
***
Order a copy of The Impact 7" from Blind Rage Records. Follow Life Force on Bandcamp, Twitter, and Instagram.
Tagged: life force, shai hulud