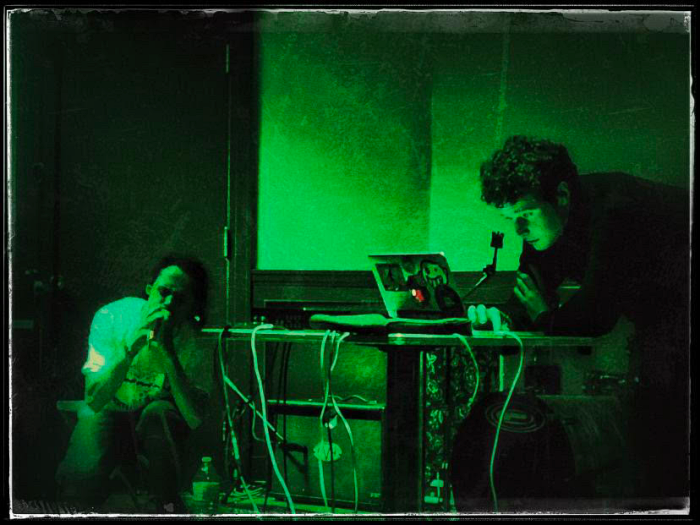 We're seeing a great metamorphosis in the hardcore right now as people from many different and wide-ranging musical backgrounds are flocking into the scene and creating new sounds. Inconvenience Store from Massachusetts is one of the more eclectic choices I've seen from the Central Mass/Boston hardcore scene.
Formed in Needham, when founder Jonah Feintuck was in high school, Inconvenience Store began formulating their approach by blending harsh noise elements with post-hardcore in the vein of Fugazi and At the Drive-In, as well as heavier bands such as Glassjaw. Since then, they've dabbled with even more experimental aspects.
In recent years, Jonah and drummer William Maranci's (credited as "Funnels") motley influences have inspired them to further explore sounds in industrial, drum & bass, and noise. The unique meshing of disparate sonic worlds culminate in the distinct sound they bring in both their recordings, live shows, and overarching artistry.
Inconvenience Store's lineup has changed over the years but founders Jonah and William have seen the band through all of its incarnations and have written and produced the music themselves. Talking with Jonah on the band and how it's evolved he explained, "When we started out, I wanted the band to sound a lot more like At the Drive-In mixed with some Converge and Glassjaw but I don't think we were really on that level.
"Nowadays, we're really influenced by Merzbow, Nine Inch Nails, The Body, Code Orange, and Vein.fm, especially their DJ Venom Benzo. We also like a lot of hip-hop like Injury Reserve and want to mix all that with industrial/noise music."
Bringing all of these influences into their mix makes for a sound that cannot be pinpointed as the group shifts from heavier yet noisy tracks with beefy guitar riffs like "Nothinglife," but they've also released a full EP of trippy hip-hop beats. Not many bands try the sounds that they've been tackling.
Inconvenience Store is the kind of band you want if you're looking for on a mixed bill show, they're really out there in terms of sound and style. Despite their non-traditional sound, they've opened up for a wide range of bands including hardcore titans DRAIN, Rhythm of Fear, and Marc Rizzo, as well as local favorites Face First, Cannabis Crypt, and Scalp the Pioneer, which further proves their sonic diversity.
They've taken their sound to extremes on some of their recent releases like the EPs If I Was A Morgue No One Would Die and Life Didn't Have to Be This Way, both of which contained no guitars. "I think the only recorded instruments we used on that was this didgeridoo our bassist at the time had and I had my dad doing a vocal sample reading a passage from Infinite Jest by David Foster Wallace," Jonah explained. Inconvenience Store's all-over-the-place style allowed him to keep creating in solitude during the pandemic as it didn't require a full band.
Talking further on Inconvenience Store's stylistic choices, Jonah explained that he looks further to the first wave of punk for inspiration. "The approach that we take is kind of like The Clash because they started out doing punk but then after London Calling they started mixing all different genres into punk. Same with Crass because they were pretty atonal and they came from the art scene. Their last release was just straight avant-garde. I feel like we should be allowed to do such things with hardcore music." It's clear that Jonah's desire for Inconvenience Store is to take the hardcore blueprint and throw it out the window.
He continued: "You also see that with current bands like Loathe because they did that heavy album I Let It In and It Took Everything and then afterwards they dropped that ambient album. I feel like hardcore is starting to accept that kind of experimentation now." No doubt with the influx of people coming into the hardcore scene as bands garner success there will be those who expand the style even further.
In many ways Jonah's influences are all encompassing as many events and even things he encounters in his daily routines and interests are able to influence this project. Even outside media such as books and television shows Jonah has drawn from for this project explaining, "Most of the names I've assigned to our releases comes from anime or TV shows and books. 'Somewhere Far, Someplace Barren' came from the show Beast Wars: Transformers. 'Kallisti' is a line from the book House of Leaves which is my favorite book. The line from our song 'First We Feel Then We Fall' was from James Joyce's Finnegans Wake."
The lyrical content of Inconvenience Store's songs typically dwells in the negative aspects of society and people's upbringing. The vicious sounds displayed compliment the negative feelings and thoughts that Jonah expels in his lyrics.
"A lot of issues such as philosophy, paranoia, mental illness, and even suicidal ideation but I'll also write about darker topics such as pornography addiction and its affects on people's minds. 'Nothinglife' in particular is about porn addiction which I definitely dealt with but I feel I've gotten over that at this point."
For their brand new EP, I Don't Want To Miss You Forever, Jonah and William recorded mostly on their own, making the project more of a duo now rather than a full fledged band. Tackling the older songs in their repertoire became a bit more difficult to play live so in response to that they recorded all new songs to incorporate into their live set which has now become their new EP.
"A lot of the lyrics are pretty surreal on this one and don't really focus on specific topics or themes, they were more about getting out emotions and feelings over the music and that's cathartic in some ways," stated Jonah on the content of the five tracks on the EP.
Inconvenience Store is currently looking to put themselves on more shows in the Boston area in promotion of this release so be sure to follow them on their socials for any and all announcements. If you're looking for some experimentation in hardcore then you can do no wrong in giving Inconvenience Store a spin.
The band would like to shout out: Shortest Life, Adrienne, Set the Bar Low, Watch Your Back, Twin Brook, Fishface, Deep Fear, Industrial Grade Chemical Cleaner, Sophisticated Adult, Jvmpcvt, Climb, and Sylvia Plath.
***
Inconvenience Store on social media: Facebook | Instagram | Twitter
***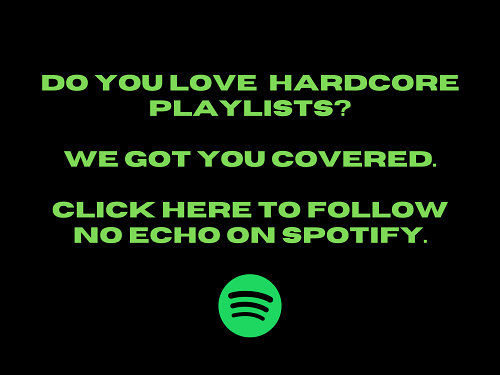 Tagged: inconvenience store