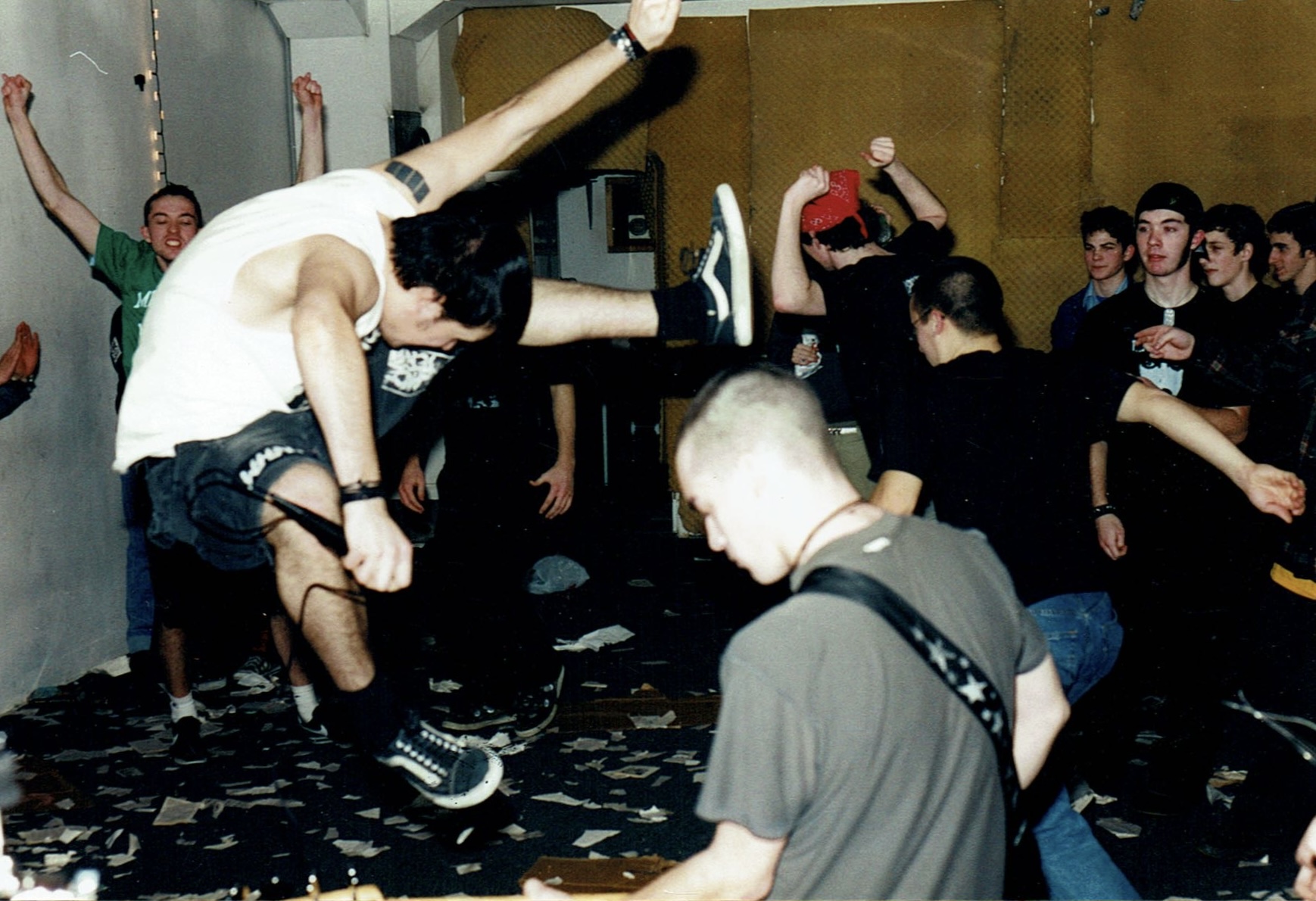 Featuring former members of such bands as Dead Nation and 3 Against 1, one of the more influential forces in the hardcore scene of the early 2000s was undoubtedly Tear It Up. The New Jersey outfit only lasted a few years, but their time together was impactful, playing tons of shows, including tours of the US and Europe. Not to mention leaving behind a all killer-no filler discography.
With Chronic Death about to release Tear It Up's 2000 demo first the first time on vinyl (remastered by by Will Killingsworth), I spoke with guitarist Andy Scarpulla about their early days and lasting legacy. Oh, we also have the stream of the demo below
Take me back to the beginning of Tear It Up. What was the hardcore/punk scene like in the region? At that point, I wasn't playing shows in any bands and probably didn't pay as much attention as I should have. But in the mid-'90s, I remember playing some great shows in the New Jersey area when I was in Black Army Jacket.
Hardcore/punk was great and thriving in the NJ/NY area! NJ had a really strong street punk scene with shows happening all the time. Bands like Blind Society emerged from that world but could easily play the more hardcore bills as well. NJ also had Down In Flames, Full Speed Ahead, and The Degenerics.
Expand to the broader Northeast region and add Shark Attack, Last In Line, Striking Distance, Balance of Terror, and Fit For Abuse… things were happening, to say the least.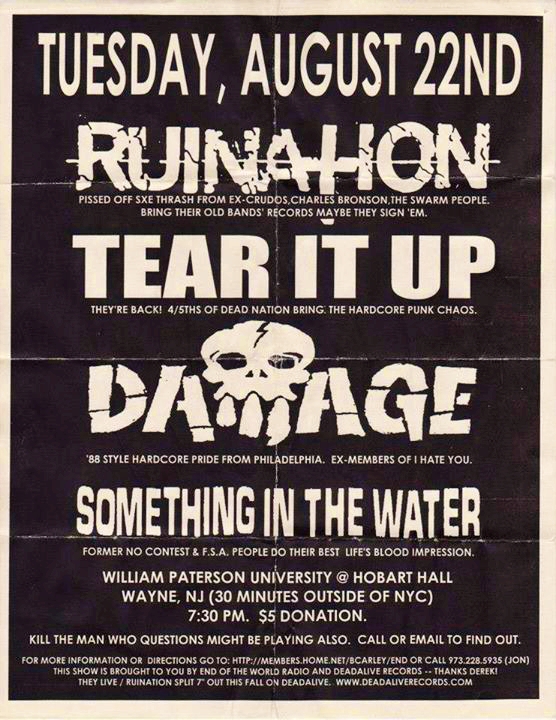 When you were writing the material that would end up on the 2000 demo, did you guys have a clear idea of what you wanted the band to represent, both musically and lyrically? Or did that all develop as you began playing together?
I don't think it was ever talked about as like a clear mission statement or anything. But we were all certainly aligned on how we felt and what we wanted to do with the band. Raw emotion, authenticity and drive, were all things I think we all bought in on without it ever really being a discussion.
What do you remember the reaction being like for both the band and the demo when it came out? From what I remember, people were really psyched on the band.
There was more chatter and excitement surrounding the band before our first show than there was for any of my previous bands at any point. I don't remember the reaction to the demo, specifically, because we were moving so fast, that we were already on to the next thing, the next recording, etc.
It was both strange and really neat to have that level of excitement around the band from the beginning.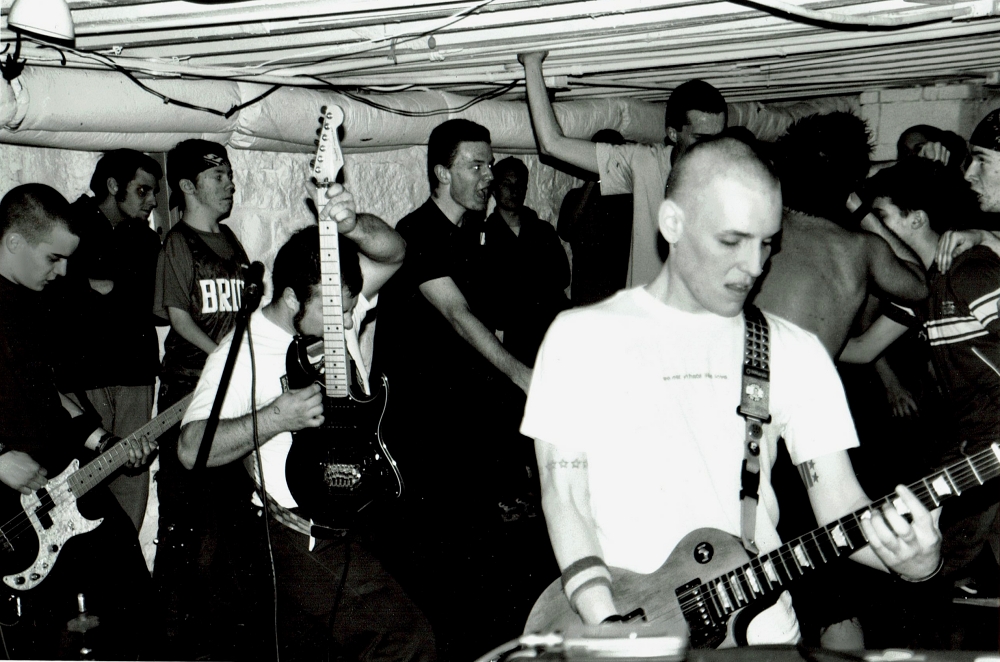 Listening to the demo all these years later, what do you think of the songs and recording? Are you a nostalgic person at all?
I can certainly be a nostalgic person at times. That said, I don't go back and listen to my own bands records too often. I especially haven't done that with demos, and this demo in particular, because most of the songs were re-recorded in a more proper way for later records.
When Anthony and Chronic Death asked to release this, my first reaction was "Why?" And he was like "It rips." That was probably the first time I went back to listen to it in almost 20 years. And what I found was that I thought it perfectly captures our energy at the onset of the band.
For me, it brings back memories of that specific time period, driving up to Matt's parents house in Edison for practice. Then driving back down The Shore and being so excited with what this initial output was.
Running No Echo throughout the years, I've either seen Tear It Up being mentioned as an influence by many newer bands, and if they don't say it, I can certainly hear it. Do you ever miss playing with the other guys and how do you feel about the band's legacy?
As a person that's always dealt with self confidence issues, it's always equally surprising and flattering when someone mentions us as an influence. I 100% take that to heart.
I definitely miss playing with the folks from Tear It Up. I've always said making music with other people forms a bond that is different and stronger than a normal friendship. As long as the music is still around, you'll always be connected and always feel that connection when you see them. Even if things didn't go well in the end.
I feel really good about our legacy, if we have any. There's not a single aspect of the band I look back on and wish we'd done differently. I think legacy is mostly formed in the time after a band calls it quits.
In the few sparse reunions or post-career projects we've done, I don't think anyone can ever say they got a watered down version of us. If it doesn't sound like, look like and feel like Tear It Up, it doesn't happen.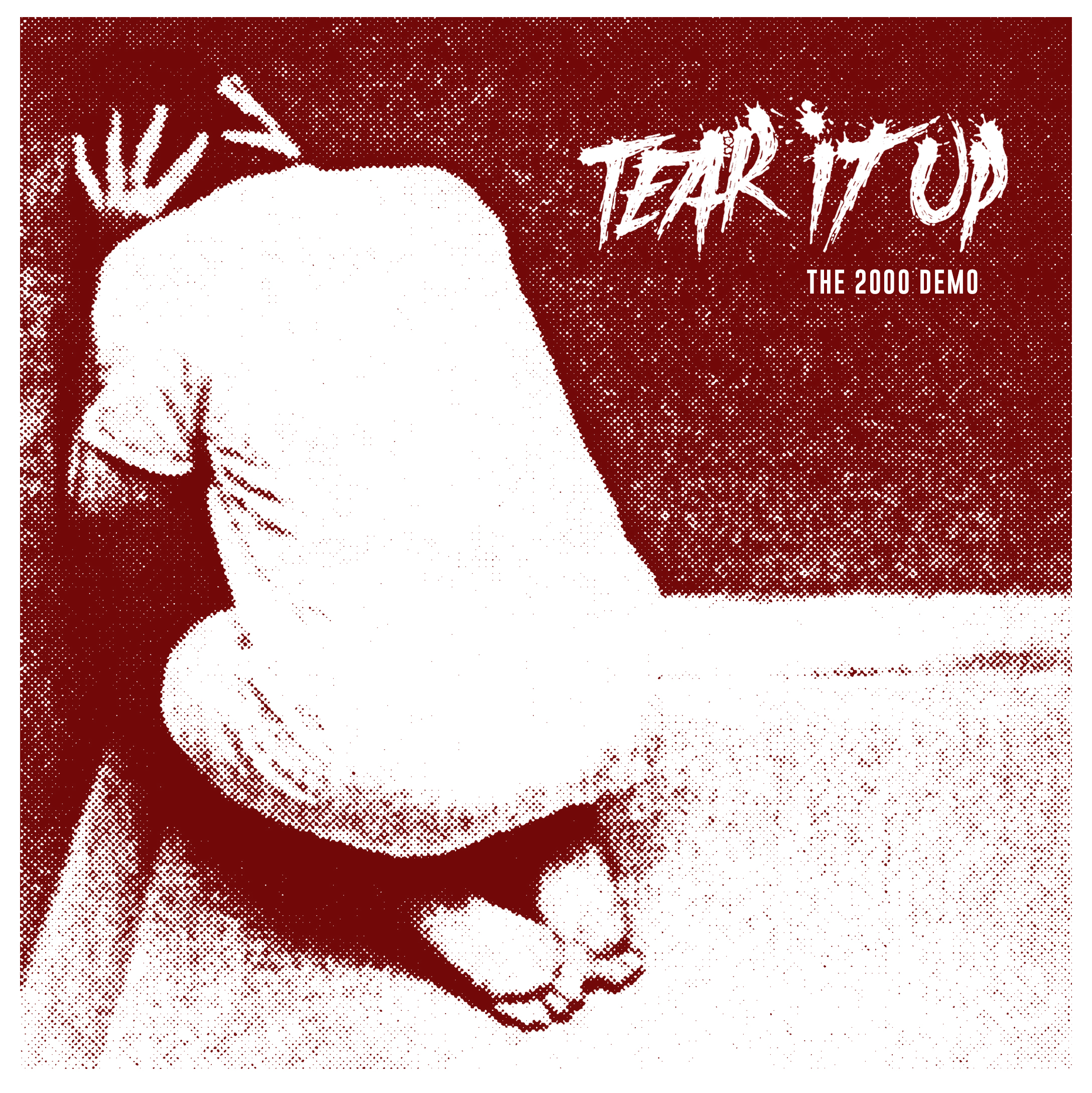 ***
The 2000 Demo vinyl just went up on sale via the Chronic Death store. Orders will begin shipping within the next week.
***
Help Support What No Echo Does via Patreon:
***
Tagged: tear it up