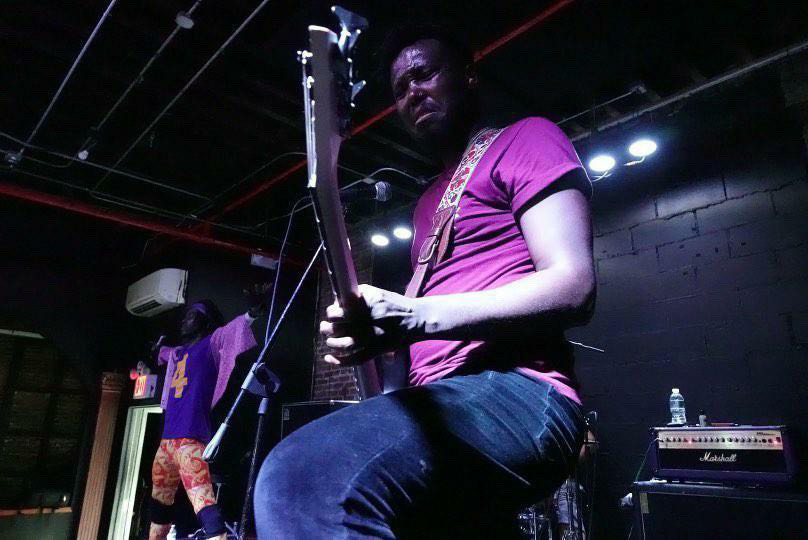 Don't be fooled. Winter Wolf hunts year round, my friends. The NYC punks' Unwell EP comes courtesy of the Nebraska based Academic Punk Records, making us all second guess its erroneous "flyover" tag.
Worth a look, the Cornhusker State-based label sports a rad mission statement and a fledgling grip of dope artists. Case in point, the aforementioned Winter Wolf. Both the cover art and current logo design for the release were handled by Cristy C. Road, an incredibly talented illustrator, writer, and musician (Choked up rules).
Self described purveyors of "unadulterated freedom of expression", the band wears well their myriad confirmed inspirations. From the spell casting command and stage presence of Screamin' Jay Hawkins to the combustion engine rumble of Motörhead, the Harlem rockers seamlessly weave various touch points from their heady breadth of knowledge. Hardcore heads will be drawn to their pugilistic, street-ready sound that draws from local legends Biohazard.
While all of their admitted influences bear some sonic resemblance, Winter Wolf pulls from a wildly diverse palette, resulting in hard charging and politicized rock music. Defying the lazy genre tag, this shit is as wild as they want it to be.
Single "Blue Lights" needs no decoder ring or lyrical sleuth to pore over. Winter Wolf revel in saying things with their whole collective chest and we're all the better for it. While not incorrect to say it was partly born of the last few turbulent years, it's a righteously pointed lyrical barb aimed at police that addresses ongoing racially motivated murder at the hands of police. Repetition is, as they say, the key to mastery.
"Fuck your blue lives…" is repeated here with force and intention, its mantra-like cycle intended for those that still just don't fucking get it.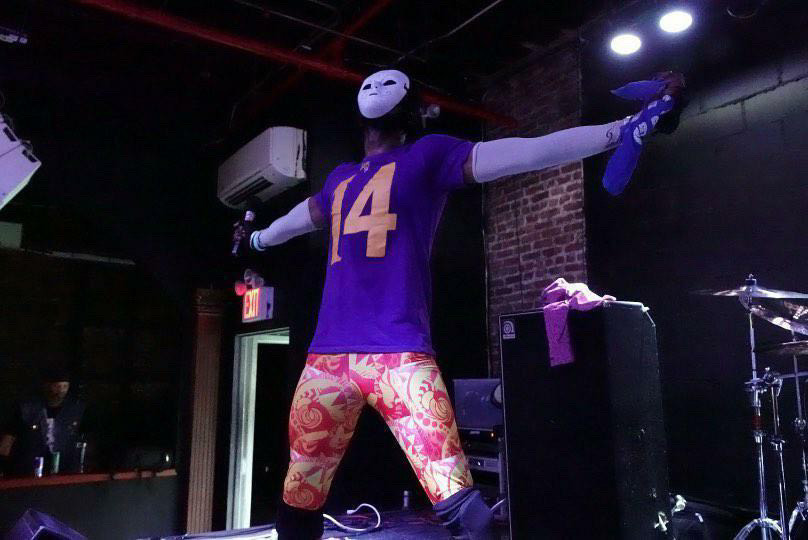 Commencing with a bruiser of a riff, it feels of the time in which metal and punk first learned to play nice and share a playground. The band's flexes their damn-near alchemical powers from the jump. Composed of bassist/vocalist Jey, lead vocalist Tony $ixx, and drummer Nasty Nate, the three piece employs a trio's expected power and then some.
The song deftly navigates the pacy terrain of ironclad hardcore punk as well as something indebted to rock music's all too storied legacy. The band has likely swallowed whole the discographies of more bands than most of us have heard mention of.
Ultimately, the song shapeshifts into a groovy breakdown, the metamorphosis of which is kickstarted by a dope spoken passage. The entire run time sees the group employing a dynamic vocal range, pairing well brute force with a broader ranged, soulful wail.
It's a rare treat to listen to something so celebratory and rockin' whilst being reminded that blue lives don't exist. Black Lives Matter. Fuck the police. Don't let this crucial NYC unit hunt alone. Join the Wolfpack.
Winter Wolf on social media: Facebook | Instagram | Bandcamp
***
Help Support What No Echo Does via Patreon:
***
Tagged: winter wolf