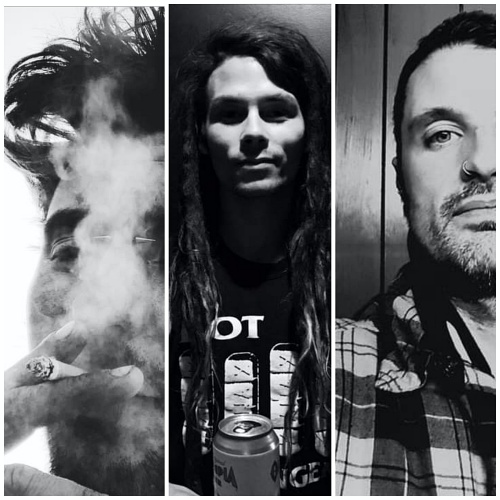 Fedsmoker is a new musical outfit that refers to the aural racket they create as "lowest common denominator core." So, yeah, they don't expect them on tour with Phoebe Bridgers anytime soon.
The Pacific Northwest-based trio is comprised of guitarist Devon Jensen (Infrablaster, The Festering), vocalist Scott Rozell (Sterileprayer, Scatterbox), and drummer Benjamin Hall (Rot Monger, Honey Badger), and earlier in 2020, they released their eponymous debut EP.
Not wasting time during the pandemic lockdown, Fedsmoker spent time on new material, and "Splatter Pattern" comes out of those writing sessions. The track is the first taste from the group's upcoming split 12 inch coming in 2021:
According to Fedsmoker, "Splatter Pattern" tells the story of a drug trafficker's large-scale drug deal before (and after) someone decides to make it his last." Someone should make a movie out of that.
The band will see a limited run physical EP release via Blackhouse Records Ltd in early 2021, with the digital format seeing a world-wide release on all streaming platforms. Select tour dates are to follow the official release date.
Fedsmoker on social media: Facebook | Bandcamp
***
No Echo has launched a Patreon with 3 tiers offering all kinds of hardcore-related goodies to help support the site:
***
Tagged: fedsmoker, sterileprayer