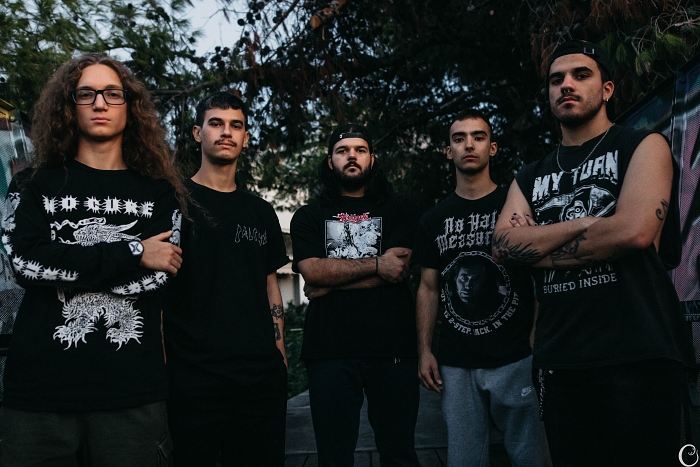 The five musicians of Malignant have been working up a particularly nasty strain of metallic hardcore since dropping a few promo tracks back in 2019.
Calling Athens, Greece their homebase, the band last appeared on No Echo via our premiere of With Daggers Between Our Teeth, their 7-song proper debut record.
"Our goal is to write the heavy, blistering and enraging music to accompany our very real anger and despise, expressed in our lyrics, for the current state of the world, shattered by political authoritarianism, total climate collapse and fascist resurgences: the direct results of centuries of uncontrolled capitalist exploitation," Malignant guitarist Mario Garofano told us at the time.
The next chapter in the Malignant saga starts later this month via the release of the group's sophomore EP, The Defragmentation Begins... Today, we're helping premiere the music video for a track from the collection called "Unrestrained" that finds the band teaming up with Contention vocalist Cosmo Vidussi.
"This song is in a lot of ways the quintessential song for what Malignant is doing and expressing, both musically and lyrically," the band wrote No Echo. "We're also very happy and proud to have created this South Florida x Athens connection."
Malignant guitarist Mario Garofano told us more about the collaboration with Cosmo "When the lyrics were finished, we realised it made complete sense to have Contention's wordbearer contribute, since we feel his delivery has this perfect urgency and intensity that is needed for this lyrical theme. His writing and style are what to me makes Contention even more special and impactful personally."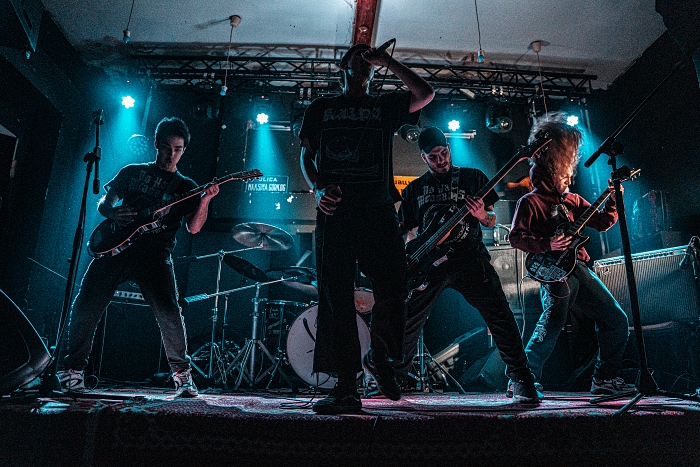 The Defragmentation Begins... will be released on all digital platforms on November 17th. 7" vinyl will be available for pre-order through LDB Records (US), One Two Six Records (EU), and the band.
Digipak CDs and limited cassettes will be available through the band and Bound By Modern Age Records (EU), as well as jewel-case CDs through Force of Reckoning Records (US).
Hit the Malignant Linktree to find all of their social media pages.

***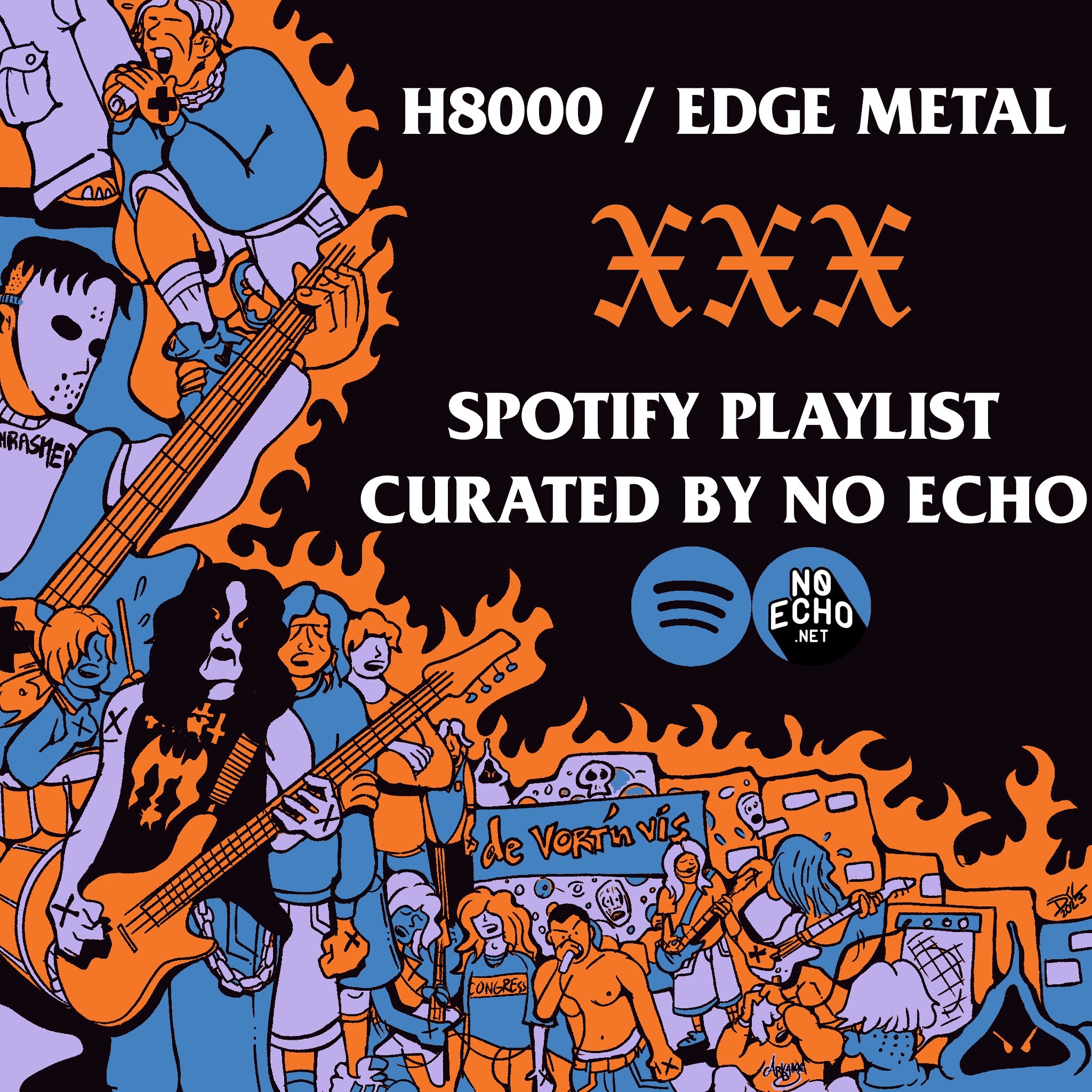 Tagged: malignant