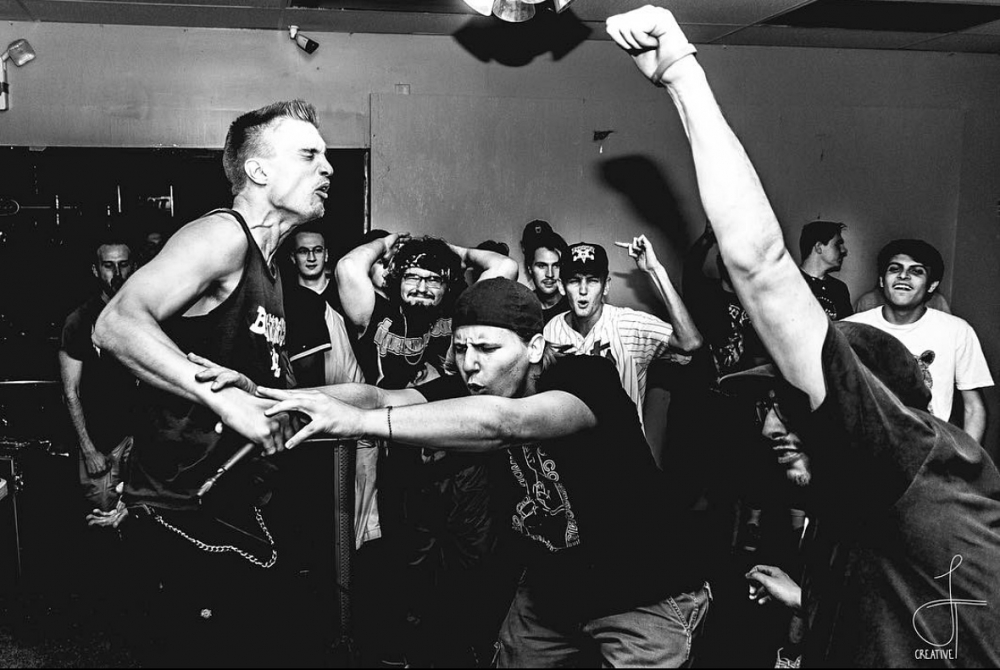 No Idea are one of those hardcore bands that are all about progression and pushing themselves musically. Following that ethos, they've grown exponentially in their short time together. And now they're preparing to drop their first EP, Break Through, on Undertone Records.
The EP—produced, mixed, and engineered at Silver Bullet Studios by Greg Thomas (Misery Signals, End, Shai Hulud)—showcases a hardcore band willing to move beyond the simple and predictable. And we're streaming the title track off the EP right here.
The song itself does well in exhibiting the plasticity that No Idea seeks to develop in their sound. Vocalist Ryan Meehan doesn't shy away from adding melody to his otherwise aggressive delivery. Similarly, Bryan Natole's guitar work offers a layering of octaves that gives depth to the band's foundationally hardcore sound. Filled out by a pounding rhythm section, No Idea brings the heat on this track.
The pre-order for the Break Through EP is up now via Undertone Records. No Idea can also be found on Bandcamp, Facebook, and Instagram.
Tagged: no idea