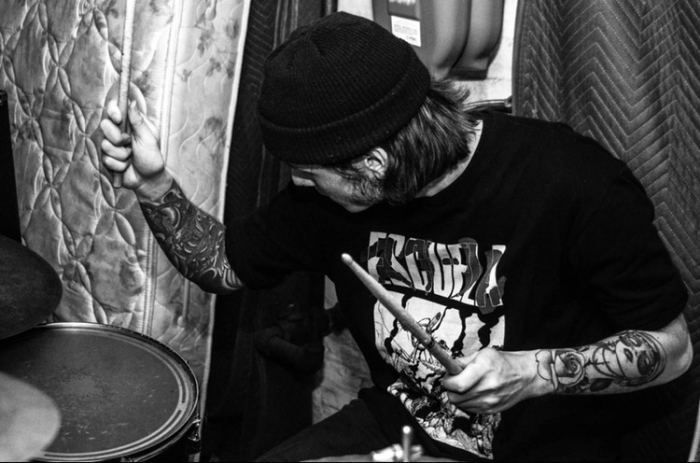 Formed right before the COVID-19 lockdown, Drill Sergeant is a new hardcore band based out of Philadelphia. The group is comprised of vocalist Matthew Green, bassist Haley Butters, drummer Bret Hart, and guitarist Logan Hayworth. Between them, they've played, or play, in such bands as Fixation, Absinthe Father, Fluoride, and Stud Count.
Drill Sergeant just dropped The Cosmic Leash, a 4-song demo that finds the quartet delivering crude hardcore punk that is 100% relentless in its approach.
Citing influences like Infest, Crossed Out, and Vaccine, it's not a surprise Drill Sergeant sound as brutal as they do:
The Cosmic Leash was mixed and mastered by Trevor Vaughan (The Rival Mob, XFilesX), and for its cover art, Drill Sergeant called on Cain Cox.
Matthew from Drill Sergeant let No Echo know that they already have 10 newer songs written and will be recording them shortly. They also hope to get to play out as much as possible once gigs start happening again.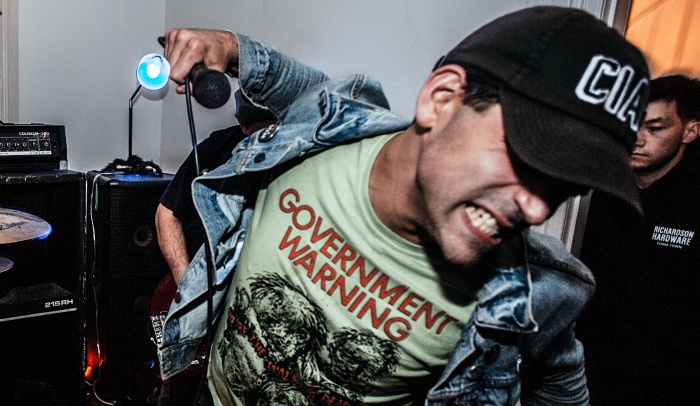 Drill Sergeant's The Cosmic Leash demo is available now on Bandcamp.
***
Donate a few bucks to help with No Echo's operating costs:
***
Tagged: drill sergeant, fixation