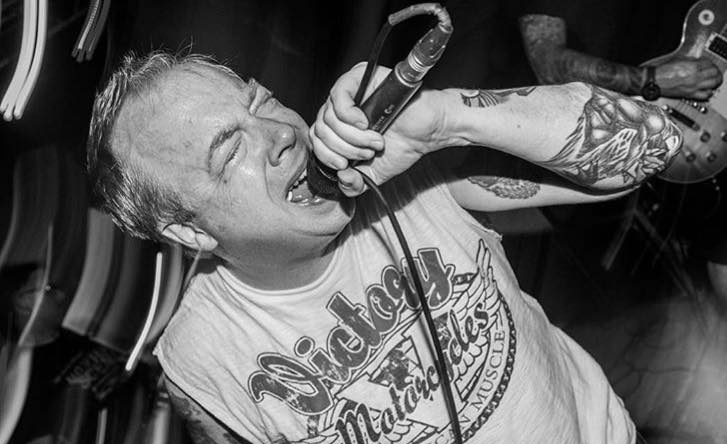 A common complaint I hear from people I know in the hardcore community is that too many of us are nostalgia-obsessed. While it's true that I'm a sucker for the classics, I'm always on the hunt for fresh blood, and I do my best to showcase new music on this site. With that in mind, I figured it would be fun to showcase some newer hardcore bands featuring some veteran musicians.
You see, it's not all about reunion shows around these parts!
The Eulogy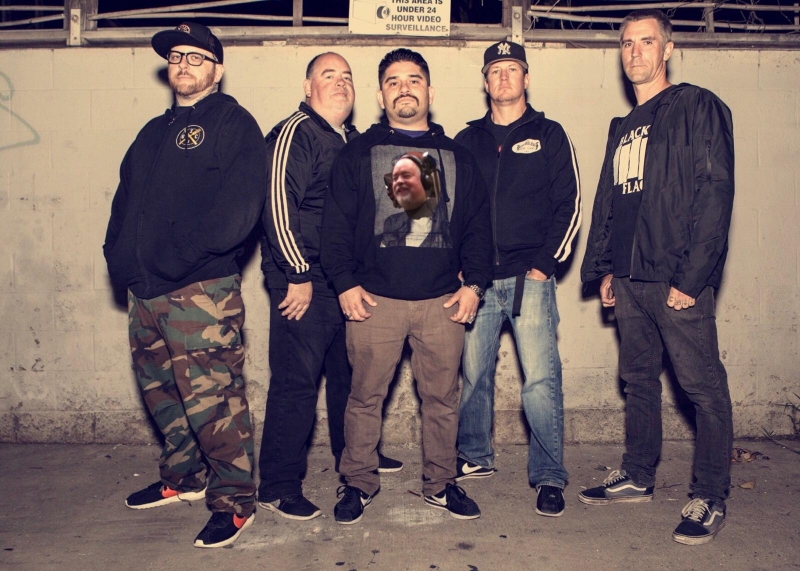 FEATURING MEMBERS OF: Madball, Eye for an Eye, Ignite, Mouthpiece, Slapshot, Agnostic Front
RELEASES: The Eulogy EP (Flatspot Records, 2015)
SOCIAL MEDIA: Facebook, Instagram
I recently chatted with Eulogy guitarist Pete Reilly and he said the following about his current project: "I think it's got a good blend of hardcore, metal, and punk," adding," It sounds tough." Yeah, that sounds about right, Pete.
Fuck You Pay Me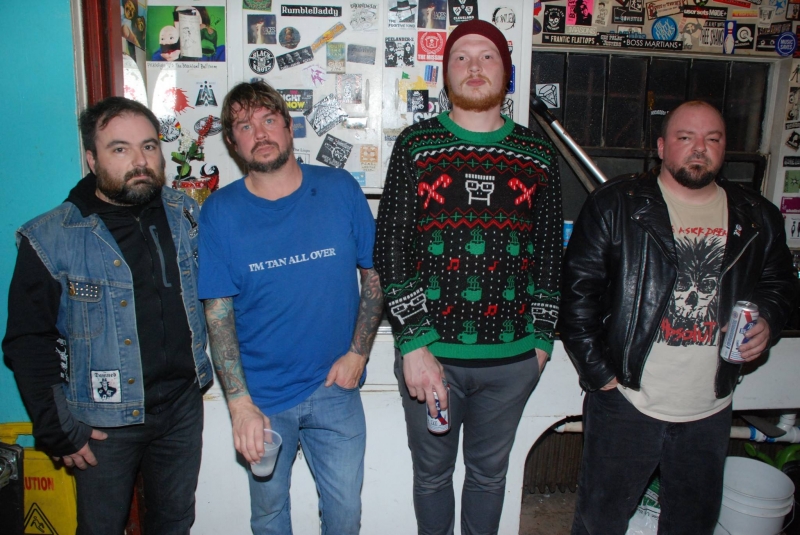 FEATURING MEMBERS OF: Face Value, H100's, Gordon Solie Mother Fuckers, 9 Shocks Terror
SELECT RELEASES: F Y P M (Schizophrenic Records, 2014), Public Disgrace (Deep Six Records, 2015), Dumbed Down (Tankcrimes, 2017)
SOCIAL MEDIA: Facebook, Instagram
Fuck You Pay Me is fronted by Cleveland underground music legend Tony Erba. The band play a harsh strain of hardcore in line with the likes of SSD and Negative Approach. FYPM's recent Dumbed Down album further proves that Erba never disappoints.
FEATURING MEMBERS OF: Turning Point, Mouthpiece, Floorpunch
RELEASES: Between the Lines 7" (Revelation Records, 2017)
SOCIAL MEDIA: Instagram
This straight edge crew's debut 7" from earlier this year keeps close to the sound of its members' previous bands. I recently caught Search's set at Rev Fest and it was clear from the crowd's reaction that the Jersey group struck a chord with everyone in attendance. Search's style of sprited hardcore will never go away, and that's a good thing.
Scene Crime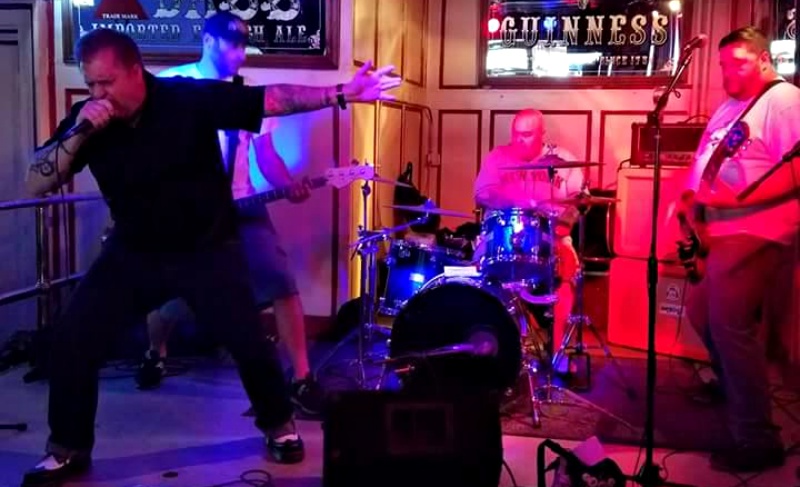 FEATURING MEMBERS OF: Life's Blood, NY Wolfpack, Aggressive Response, Fit for Abuse
RELEASES: 2017 demo
SOCIAL MEDIA: Facebook
"The youth don't have a monopoly on anger and angst," said writer Freddy Alva in his recent review of Scene Crime's 2017 demo. This is a band that will appeal to the most annoyed people in the room.
LastLight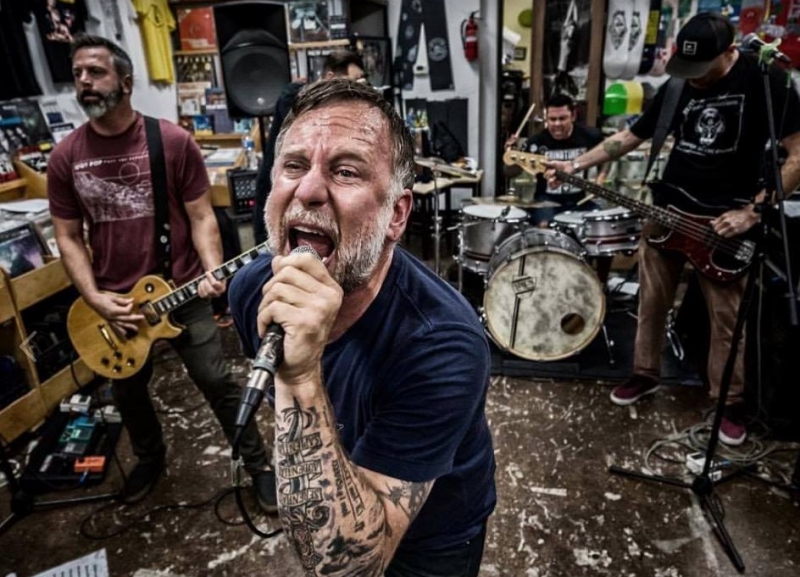 FEATURES MEMBERS OF: Outspoken, Speak 714, Ignite, Unity, Blood Days, Mean Season
RELEASES: Compilation of Unity split 7" (Unity Worldwide Records, 2017)
SOCIAL MEDIA: Facebook, Instagram
The anthemic hardcore of LastLight is a welcomed melodic change of pace from a lot of the more recent stuff that comes across my desk. With a little push, it's not crazy to imagine the Orange County, CA combo even getting some radio airplay.
Fireburn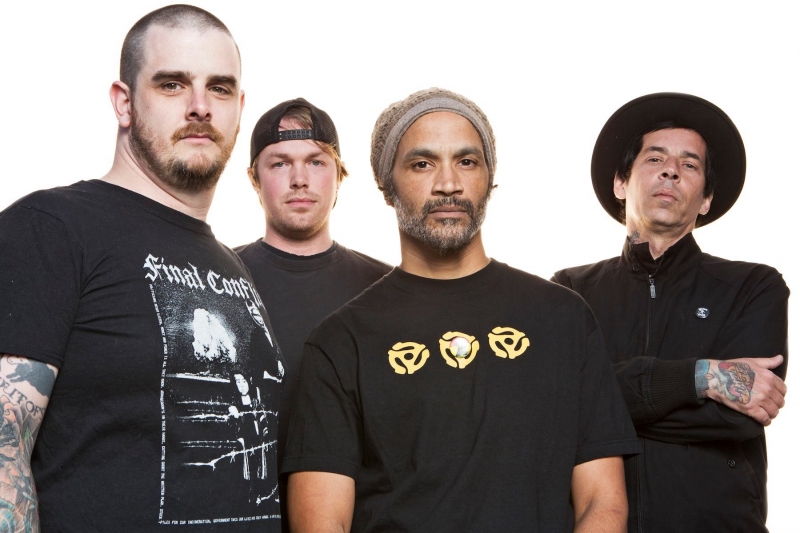 FEATURING MEMBERS OF: Bad Brains, Terror, Bloodclot, Deadbeat, Murphy's Law, Nails, Danzig, Carry On
RELEASES: Don't Fight the Youth EP (Closed Casket Activities, 2017)
SOCIAL MEDIA: No pages set up yet
I've been playing the fuck out of the Fireburn EP since it first appeared a couple of weeks back. Having just seen their debut live performance the other day, I can tell you that if these guys manage to figure out some kind of tour schedule, they'll become one of the bigger newer hardcore bands in recent memory.
Berthold City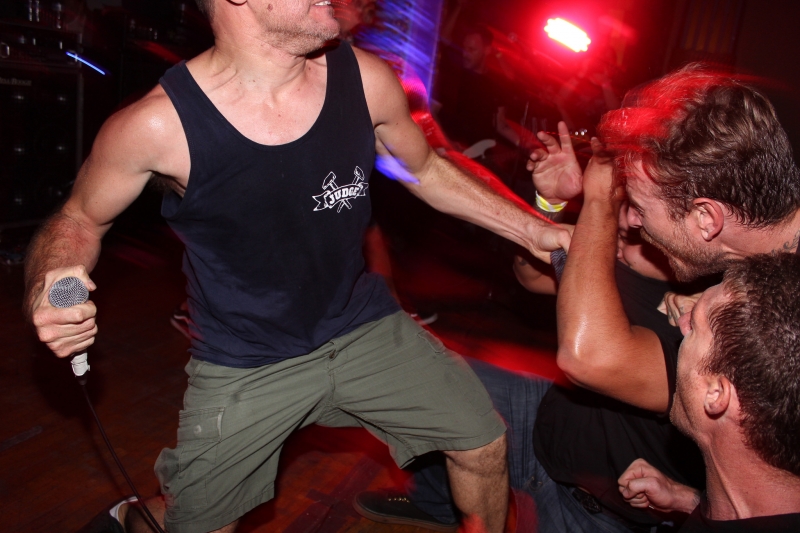 FEATURING MEMBERS OF: Strife, Internal Affairs, Allegiance, Final Fight, World Be Free
RELEASES: Moment of Truth demo 2017
SOCIAL MEDIA: No pages set up yet
Andrew Kline might be better known for his guitar work in Strife and World Be Free, but he also proves to be an impressive vocalist on Berthold City's recently released Moment of Truth demo. If you're into Judge and Breakdown, Kline and company got you covered. Look for a 6-track 7" coming in the next few months.
Don't Sleep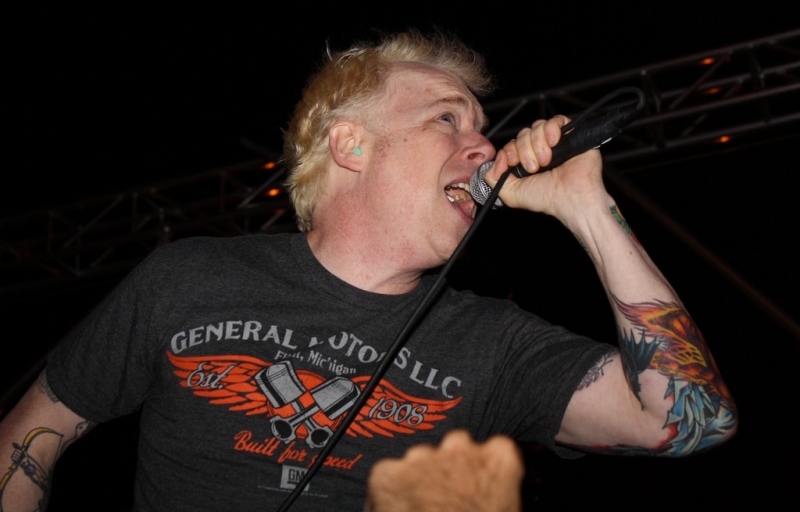 FEATURING MEMBERS OF: DYS, Dag Nasty, ALL, Down by Law, The Commercials, Junction
RELEASES: Album coming on Unity Worldwide Records
SOCIAL MEDIA: Facebook, Twitter, Instagram
When I hear Dave Smalley's singing voice, it's like reconnecting with an old friend. I'm a nerd for anything the guys does and I'm thrilled to tell you that Don't Sleep is just as fantastic as his the rest of the bands in his discography. Imagine the bite of DYS with the melodic flair of Dag Nasty and you'd be close to what Don't Sleep is up to.
Miracle Drug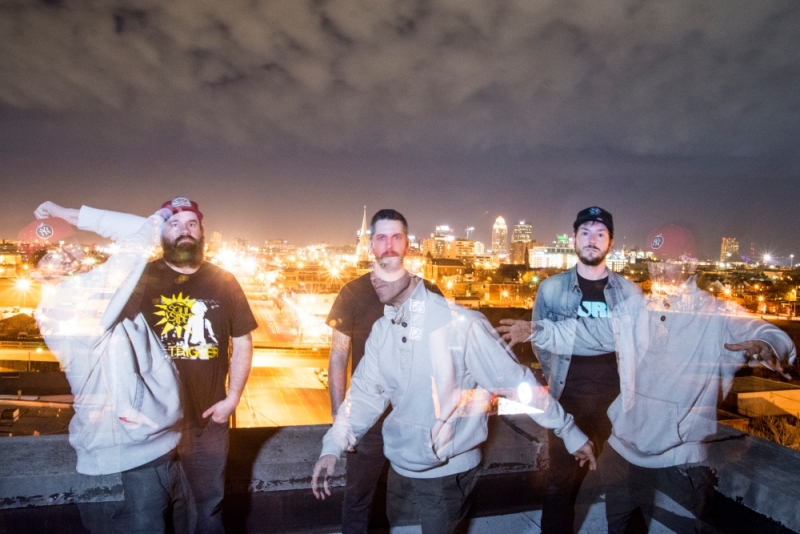 FEATURING MEMBERS OF: Supertouch, By the Grace of God, Mouthpiece, Black Widows, Guilt, C.R.
RELEASES: How Much Is Enough EP (WAR Records, 2017)
SOCIAL MEDIA: Facebook, Twitter, Instagram
Miracle Drug rarely deliver their hardcore in a straight-forward sort of way. Rather, this Kentucky quintet specialize in arrangements that bob and weave about like I Against I-era Bad Brains jamming on some Swiz tunes. Now, if that description doesn't pique your interest, then this band isn't for you. Your loss.
Dear Furious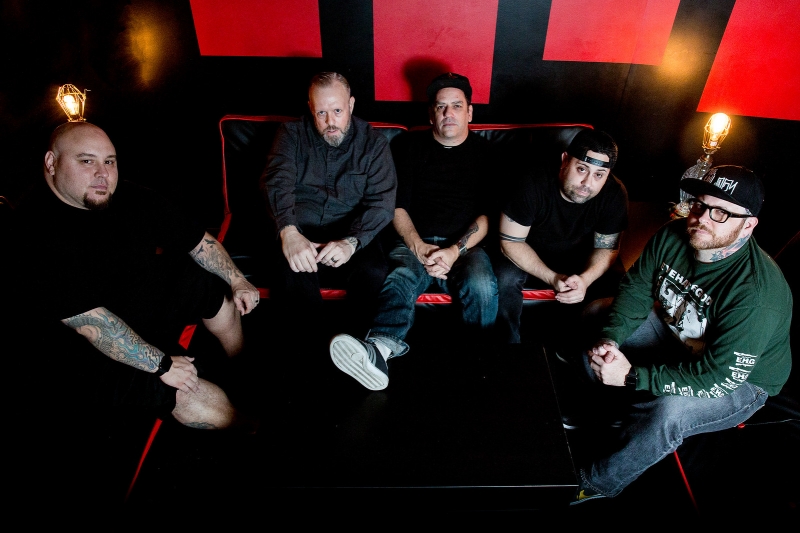 FEATURING MEMBERS OF: A Chorus of Disapproval, Throwdown, Adamantium, Outspoken, Strife, A18
RELEASES: EP coming soon on New Age Records
SOCIAL MEDIA: Facebook, Instagram
Including five familiar OC hardcore musicians, Dear Furious do it up with a combination of savage vocals, metallic guitar riffs, and circle pit-ready choruses. Yeah, those vocals. Whoa. Isaac Golub's previous vocal work has always been of the pissed-off variety, but he sounds absolutely possessed on the Dear Furious material.
Tagged: berthold city, dear furious, dont sleep, fireburn, fuck you pay me, lastlight, miracle drug, scene crime, search, the eulogy