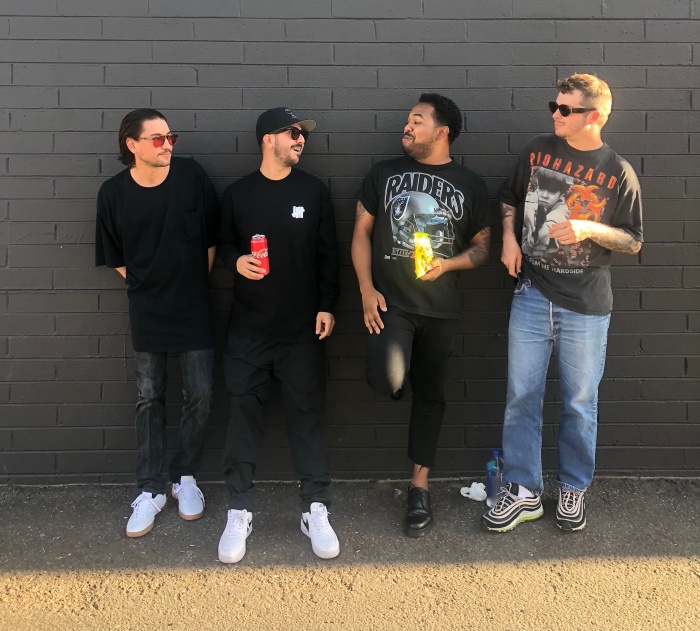 There are moments in life that bring things into perspective just when you need it most. Just last week, I was having a typically hectic morning and was feeling a bit "over it" when an email came through that brought me back to reality. The message was from Dandee at Atwater Records telling me about one of the bands on their growing roster: Divine Hammer.
You see, it turns out that the Arizona hardcore outfit's singer, Austin Ellerbusch, is battling cancer, but that hasn't stopped him from doing what he loves to do. "My official diagnosis is stage 4 metastatic melanoma," the vocalist told me earlier this week. "It started about 12 years ago now, I had a cancer scare when I was really young, probably about 12, and there was a possibility it could come back but very slim. So, I didn't think much of it, until two summers ago when I was in a lot of pain. I felt pretty run down, and I had some tightness in my arm.
"I went to my family doctor and they scheduled me for scans the next day. The melanoma I had when I was 12 decided to pop up all that time later in my lymph nodes. Since then, I've had two surgeries removing the cancer. I also went through 6 weeks of radiation. Since then, it's spread to my lungs and liver, but I've been taking immunotherapy pills, trying to keep the cancer down."
As you can hear above, Austin is straight-up going for the throat in the vocal booth, cancer be damned. Divine Hammer formed in 2016, during a time when Austin was in a particularly dark place, going through his treatments. "To be honest, I think we are all just in a weird transitional period. We released a tape the following summer, which was the debut of Atwater Records. We've been ripping gigs with locals, and pretty much anything we get asked to play, since then," the front man told me.
Atwater Records will be issuing Divine Hammer's debut album, In Limbo, later this year. "The record is about how I am not necessarily dying at the moment, but I am stuck with this terminal illness that's gonna kill me soon. So, I am taking these chemo pills and working a 9-5 job, trying to afford life.
"Just the confusion of being terminally ill but not exhibiting symptoms is strange. My situation is a time bomb and I'm just waiting. I guess. [Laughs] It really makes me mad."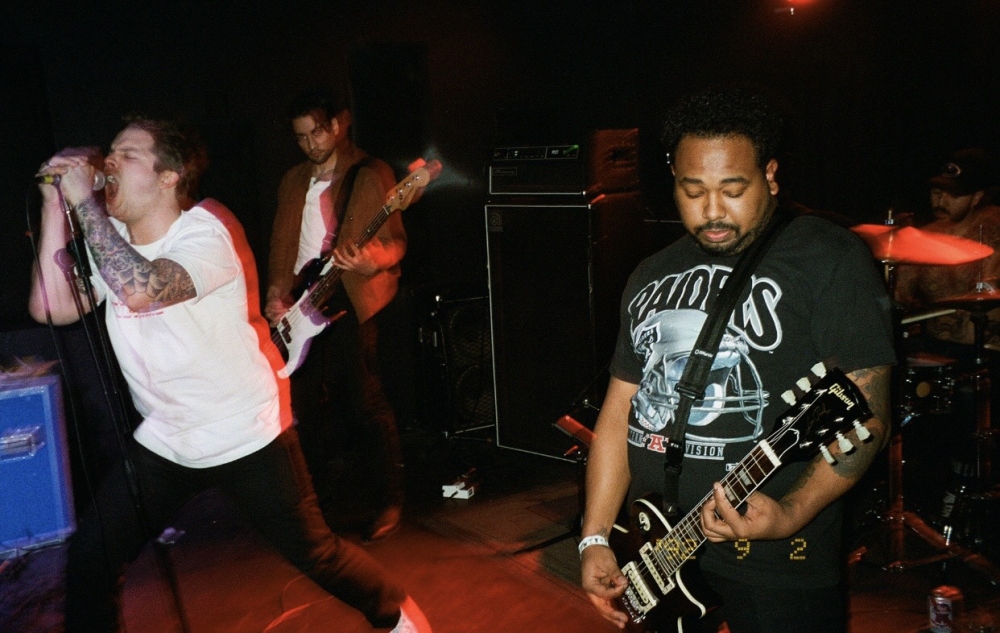 The fact that Austin looks at his health situation with a sense of humor is humbling, but performing the kind of music that Divine Hammer writes can be very physically taxing, not that he's letting that get in the way. "I absolutely can not not give 100%. I owe it to my friends and everyone to be a psycho. There has been countless shows where I had been bed-ridden all week leading up and I started thinking I was gonna drop. But I always get up, get the ball rolling, and my adrenaline starts flowing. Those are usually the shows that feel the best afterwards. I feel like I'm actually conquering it. Some of the songs are about how fucked the healthcare system is, so it feels good to perform them."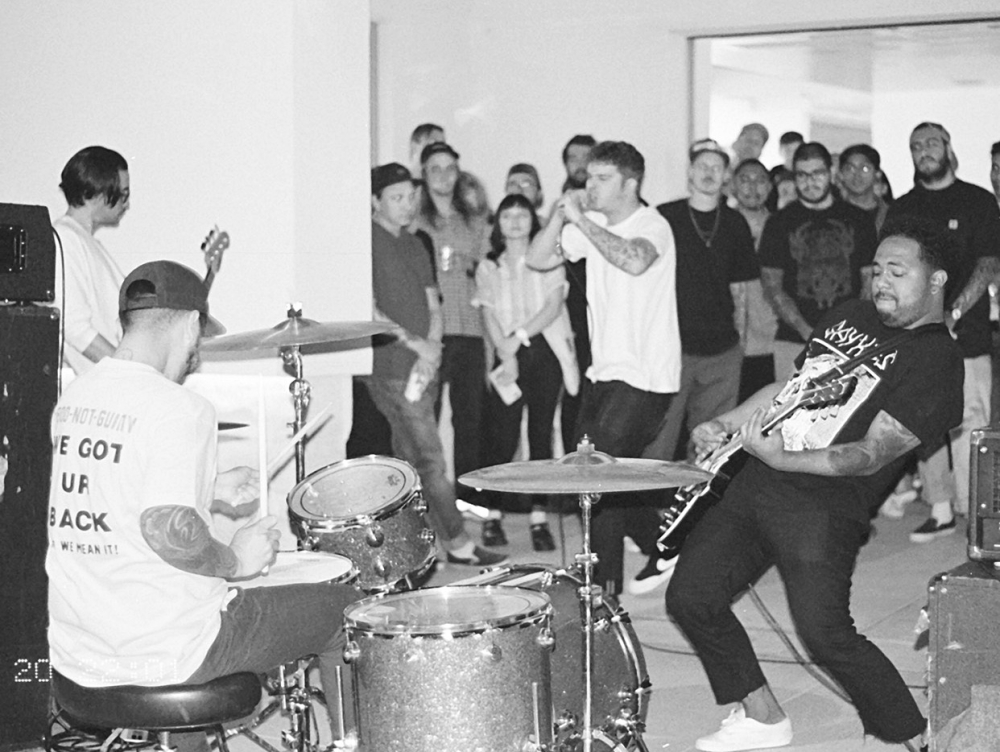 I asked Austin if he finds that people treat him differently after learning about his diagnosis. "Yeah, absolutely it's hard to know how to treat someone with a condition like MS or cancer. People come out of the wood work trying to prove they care about you in all sorts of ways. Its amazing. Almost over-compensating at times. It's eally hard to navigate who actually cares or who is caring out of social obligation or in a selfish way. It was really stressful to answer all these texts and calls. During treatment, I was trying not to hurt anyone's feelings or keep anyone in the dark. I loved when people just didn't acknowledge the situation all together at first. I wasn't ready to face it. Don't get me wrong, though, so many people have made it happen for me in all sorts of ways. Especially my family."
Will Divine Hammer be touring, or is that too tough right now with Austin's health situation? "I would love to tour more. It's more about if people dig what we are doing. I'd rather tour to death and have fun around the country than working to death in Phoenix. We do love playing here and Arizona is killing it on all levels, in my opinion. I'm happy to be ripping gigs while I can."
***
In Limbo will be out soon via Atwater Records. Head to Divine Hammer's Bandcamp page to check out two tracks from the album.
Tagged: divine hammer