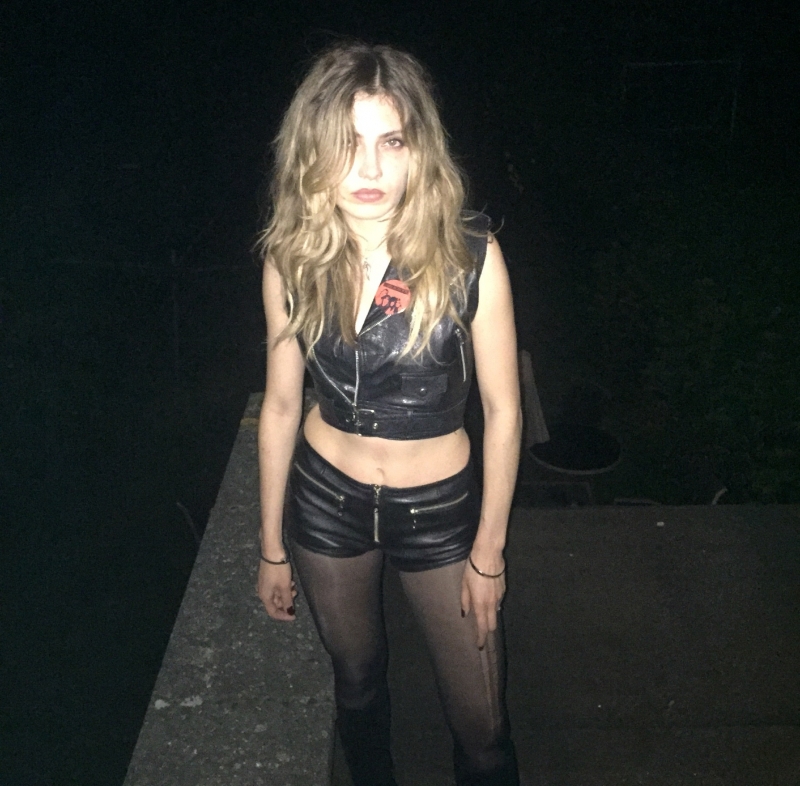 In a recent email exchange with Ola Herbich of the great UK-based label Quality Control HQ, she mentioned a friend of her's named Ruby who played in a band called Subdued and was also a leather tailor selling her own designs. I'm always down to learn about people from our music community doing interesting things like that, so I reached out to Ruby and learned more about her work.
I was curious to find out how long she had been part of the UK underground scene. "I've been more heavily involved in the last year and a half booking shows and playing with Subdued, but I've been going to shows more-so metal for 6-7 years while living in London," Ruby told me.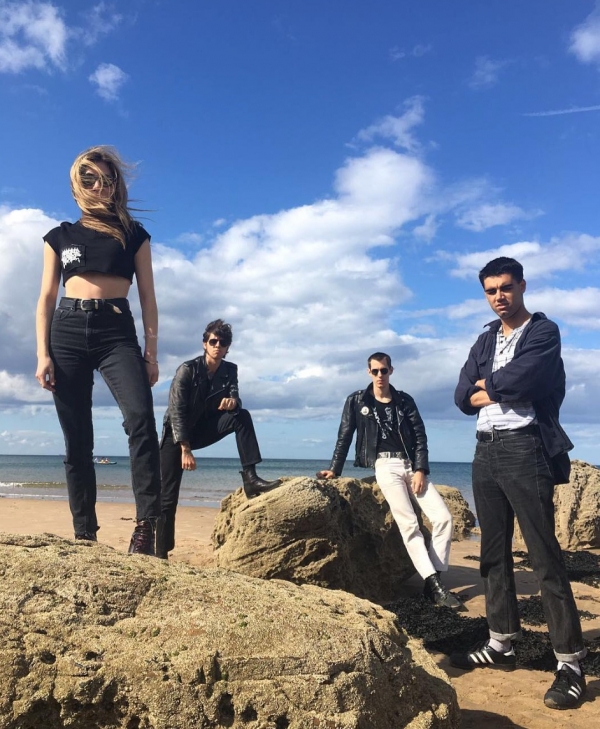 Speaking of Subdued, the band's late 2017 Torment & Torture demo offers up the sleaziest sonic aspects of Deviated Instinct, Sacrilege, and Amebix. According to what Ruby told me, my ears weren't off. "We've been together for around a year and a half. The idea was to have a hardcore punk band that sounded like one from the UK. Everyone in the band has different interests and tastes so we bring that in as well."
R & M Leathers is the online store where Ruby sells her fashion designs. If you're into leather, spikes, and chains, she's got you covered. "I've had an interest in the visual side of things since I was really young, but over time it developed into clothes. My dad's a rocker, so I think that had a lot to do with shaping my interest in leather, etc. He had a book called Rock Style which alphabetized items of clothing, or looks, in rock and roll. I'd spend a good portion of my time pouring over it."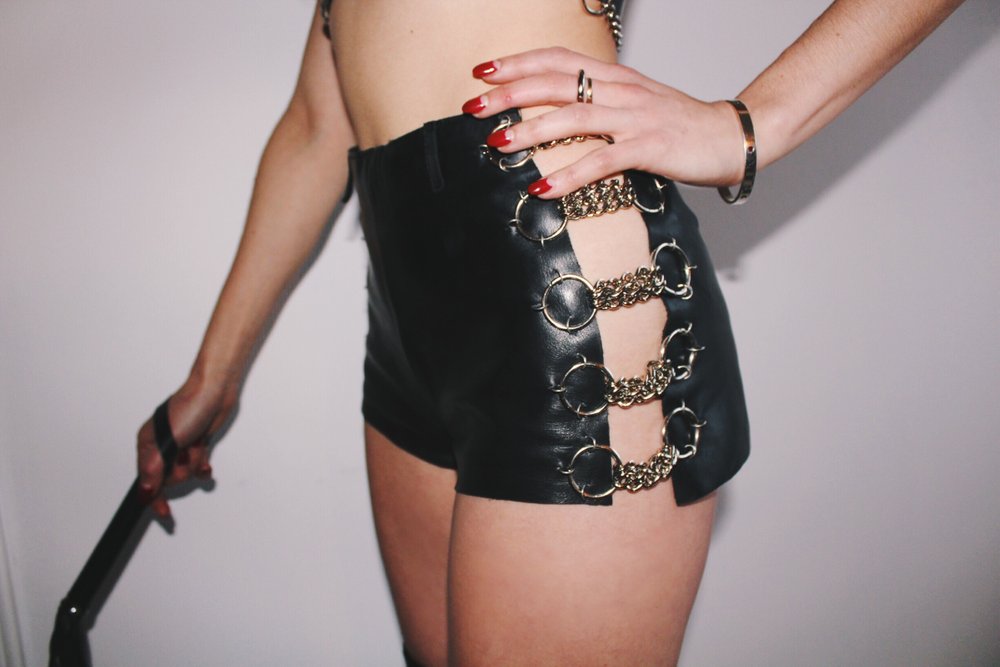 Well, it's one thing to be a fan of fashion, and it's another to go from being a mere admirer to an actual tailor. I asked Ruby if she's formally trained in her chosen profession. "Yes, I studied fashion in Australia and also did a tailoring course. Leather is amazing to work with as the material itself speaks so much that simplicity in design or style can sometimes be enough. Although, it's unforgiving if you make a mistake!"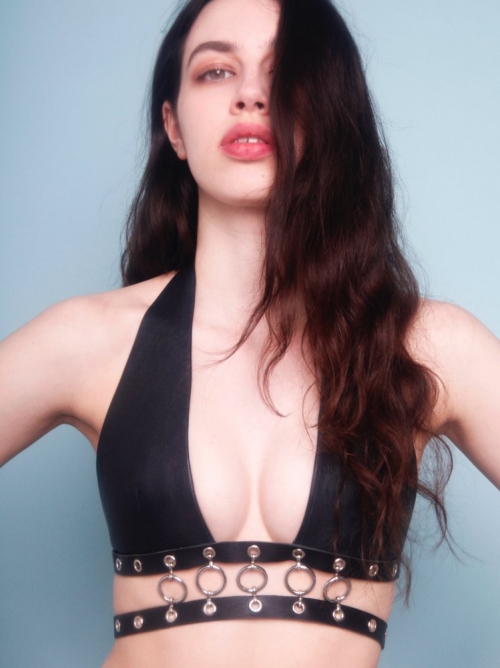 When I look through Ruby's designs, I can't help but think of the kind badass shit Sybil Danning or Betsy Bitch would wear back in the '80s. "I get my inspiration from different places: trash cinema, AtomAge and Iron Horse mags, to name a few. In terms of designers, Alaia has to be my all-time favorite."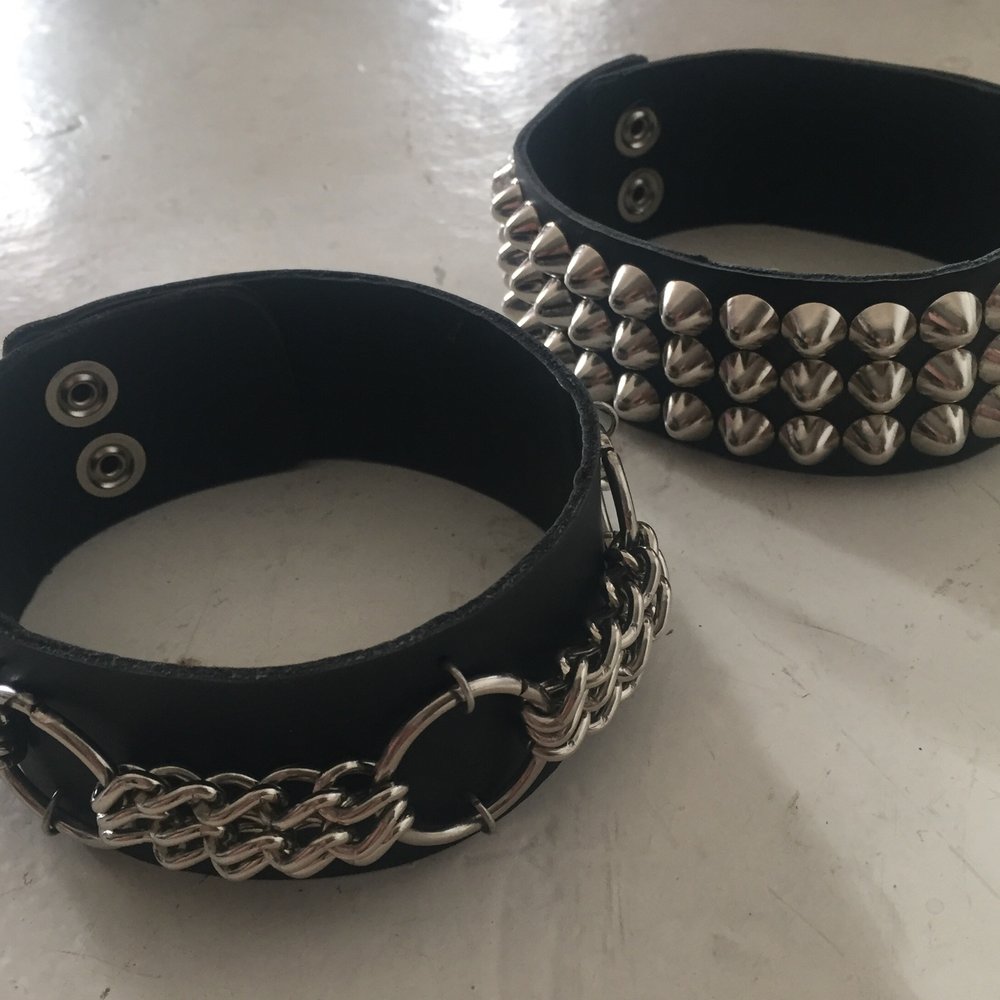 So, how would Ruby describe her typical customer? "I get a real mixture. A lot of people who are part of the actual fetish world seem to like it but I also get a lot of rockers, punks, and metalheads, which is even more important." Lastly, I wanted to know how far she wants to take R & M Leathers. Is she into the idea of making it into a full-time business? Ruby's response perfectly lines up with her punk roots: "I'd love too, but I'd never want to compromise the aesthetic or sell out."
***
You can see what Ruby has for sale on the R & M Leathers page and Instagram.
Tagged: subdued