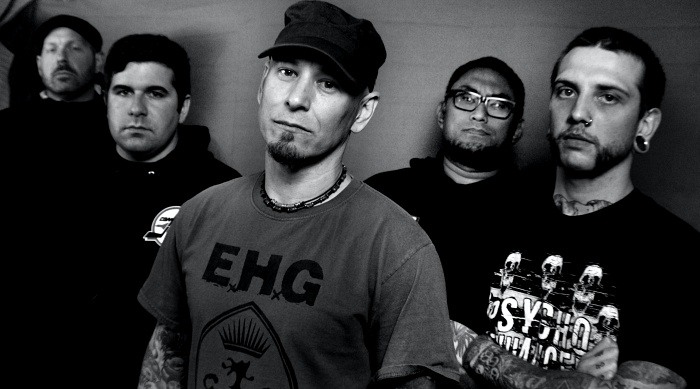 In 2017, when No Echo last covered Silence Equals Death, the band was promoting End Times, their debut album. The New Jersey-based quintet worked the live circuit in the years since then, building a fanbase through their mosh-friendly style of metallic hardcore.
Joining such groups as Subzero, Inner Turmoil, and Brick by Brick, Silence Equals Death recently joined the Upstate Records roster.
The new partnership will commence in November with the release of a new EP entitled Revolution Rising. No Echo is premiering the first taste of the forthcoming release with the music video for "Switch," a track from the EP:
"Facing adversity and frustration is a daily saga where most humans can find a common ground," Silence Equals Death vocalist Scott Earth told No Echo via email. "Every so often, we are pushed to the breaking point and we flip the 'switch' and lose control.
"This song is inspired by that commonality we all share. While we realize the consequences of acting on our frustration, often we can use a song to channel that frustration into fantasy and maintain composure."
Revolution Rising will be out on November 13th via Blood Blast Distribution/Upstate Records. Hit this link to pre-save the EP.
Silence Equals Death on social media: Facebook | Instagram | Twitter
***
Donate a few bucks to help with No Echo's operating costs:
***
Tagged: silence equals death