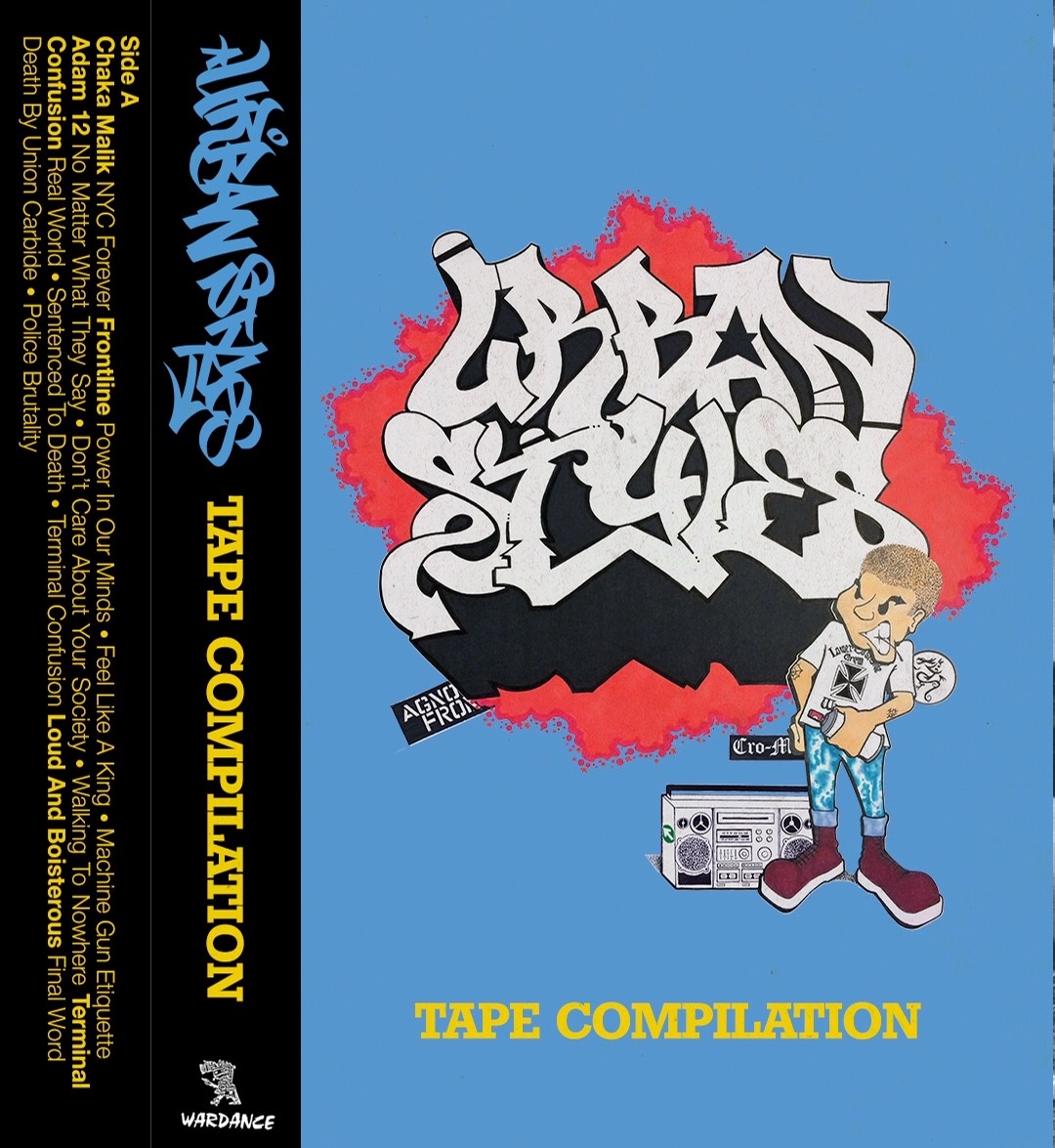 This is the soundtrack to the just released Urban Styles: Graffiti in NYHC book featuring bands that had graffiti writers in their lineup and created a unique overlap between vital subcultures. Featuring a spoken word intro by Chaka Malik from Burn (in the book as EXPO) and material recorded in 1981 all the way up to 2017.
Here is a band by band listing, the writers that played in them, plus sides A and B of the mix tape.
SIDE A
Frontline: Formed in 1981 and featured HYPE, ME 62, RATE 5, RAGE, and NOAH. Members would later go on to the Cro-Mags, Bad Brains, The Icemen, and others. RATE 5 and ME 62 formed Stimulated Dummies and went on to produce golden era hip-hop classics in the '90s.
Adam 12: Early '80s NYHC band that featured REVS, FRIPP, and ENO. REVS went on to release a solo LP in the '90s, as well as playing in God Squad, all the while becoming one of the more notorious graffiti writers NYC has ever seen.
Terminal Confusion: Formed out of the ashes of STD (Skinheads Til Death). Terminal Confusion released their first demo in 1986 and featured VOYER, NIM, MAR, BUNK; all writers affiliated with northern Queens crew TMR (The Mob Rules). Members would go on to Unholy Alliance, Second 2 None, and Seizure Crypt.
Loud and Boisterous: Brooklyn band formed in 1985 featuring MANOR and SATYR. MANOR would go on to play in Warzone, Project X, and Gorilla Biscuits.
SIDE B
DIE 116: Named after an alternate tagging name by legendary writers SANE SMITH, featuring NATZ and CREEP. NATZ had played in NY Hoods, Side By Side, Absolution, and went on to Burn, Pry, and Big Collapse in the '90s.
Second 2 None: Another TMR crew related band featuring BUNK, ZZ, ACID, and TRETAL. BUNK published two of the earliest NYHC fanzines that included graffiti: The Village Noize and Yes Zista zines.
Crazy Eddie: A new band featuring Chucky Brown (CB) with members of past NYHC outfits Fahrenheit 451, Abject!, Downlow, Dominican Day Parade, and others.
Scoundrel: Featuring Brooklyn writer HESA from all-city crew STAFF (Satanic Teens Attacking for Fame). HESA has played in various underground outfits throughout the past three decades and continues to churn out uncompromising sounds.
Last Cause: Featuring NOW, WOES, and YOURS 174. NOW played in Fit of Anger in the late '80s and went on to Everybody Gets Hurt. WOES played in Taste of Fear and continues to perform under the Woe Is Me name. YOURS 174 is a toy from Jackson Heights, Queens.
The physical cassette version of this compilation is available for free with a purchase of the book at one of the signing events throughout the country, for a full list and to pick up the book, please go here.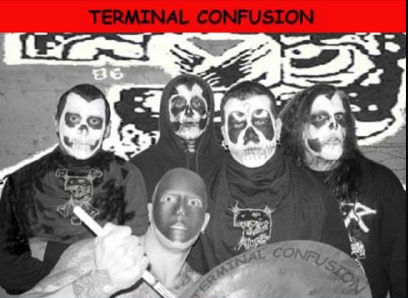 Urban Styles cover art by STAK TFP
Layout by Orlando Arce
Hand style by JERE DMS
Mixed & Mastered by Andy Guida at Six III Studios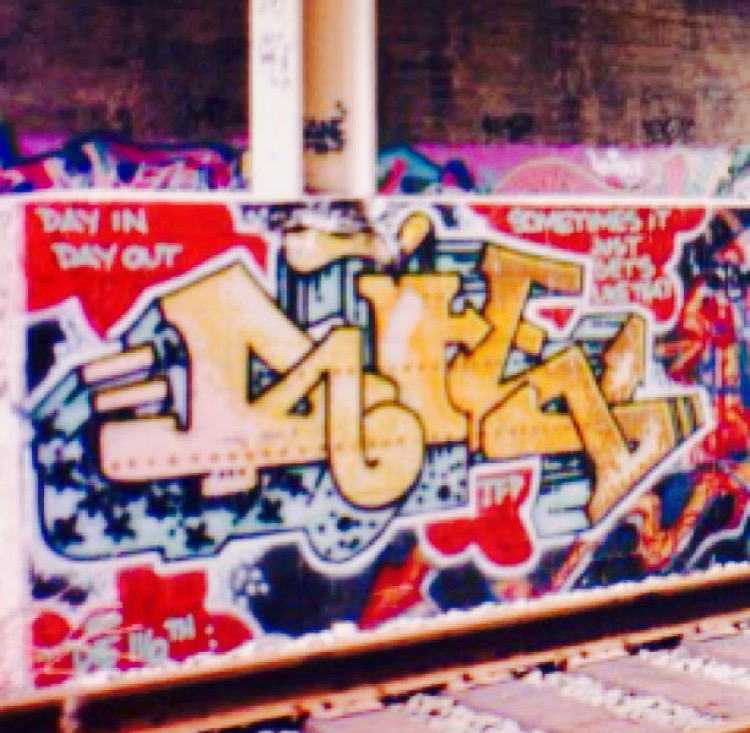 Tagged: urban styles