Pink Pout is a rising hardcore band hailing from Battle Creek, Michigan (yes, the home of Kellogg's). The quartet is comprised of vocalist Abi Thurman, guitarist Shay Wilder, bassist Landon Bernloehr, and drummer Mason Bruce.
The group recently inked a record deal with Chicago, Illinois-based imprint, Another City Records. That means Pink Pout now share a label with hardcore/punk behemoths like Will to Live, ILL Communication, Shiiva, Fearless Vampire Killers, Prison Suicide, and Slutbomb.
Pink Pout intend to send a message to the masses through their lyrics; often touching on poignant issues such as mental health, oppression, grief, self-expression, and much more. All the while, the band manages to balance these heavy themes and essential topics juxtaposed amidst dancey hardcore riffage.
Pink Pout self-released their self-titled EP in 2021, and their gearing to follow it up with their Another City debut, Nothing Stays. Its eight tracks were recorded at Red Obsidian Media Productions and mixed and mastered by Will Killingsworth at his own Dead Air Studios. Another City quietly shared the first single from Nothing Stays just this past May with "Terrorscapes," which debuted on their Bandcamp page.
Now, we've joined forces with the label to premiere the second blistering single from Nothing Stays, "Tighten Your Grip," exclusively here at No Echo:
"Pretty much everything we've put out has been thematically mental health-related in some way. Carrying the same tune, this album more intimately hones in on grief, addiction, self-sabotage, existential dread, navigating a bleak reality, and finding your voice through it all," Pink Pout vocalist Abi Thurman shared on her inspirations behind Nothing Stays.
Abi continued:
'"Tighten Your Grip" is probably (lyrically) our most simply written track on the LP. I felt that this message would be best conveyed straight to the point: it's okay to yell and take up space. As someone that's always fallen into being chronically quiet, it's been empowering to express myself in a way that challenges the need to shrink from outward, physical expression. This song has become a personal anthem for that."
Pink Pout guitarist Shay Wilder also offered his thoughts on "Tighten Your Grip": "During the writing process for this album, we were lucky enough to cross paths with our drummer, Mason [Bruce]. This brought a more straightforward power to our sound and picked up the tempo. We brought up the energy level in the riff-writing department, too.
"We wanted to… in the words of like every hardcore vocalist ever, "PICKITUP, PICKITUP, PICKITUP!,'" Wilder continued.
We would wholeheartedly agree, Thurman and Pink Pout just lay it all out there across Tighten Your Grip—guttural feelings, emotions, and all over some equally guts-on-the-floor/heart-on-your-sleeve hardcore riffage. Pink Pout is in their feelings and we're here for it!
Nothing Stays will be out on June 23rd via Another City Records (pre-order).
Hit the Pink Pout Linktree to find all of their social media pages.
***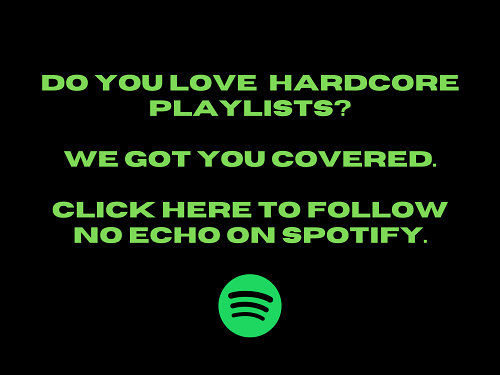 Tagged: pink pout