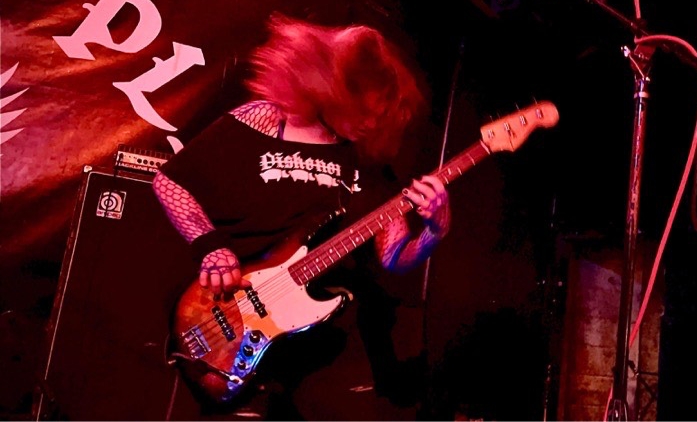 p.s.you'redead are a young band from Buffalo, New York who just released their first album, Sugar Rot, on Paper Wings Records. They refer to their genre as "dance violence," but they are very reminiscent of early off-time, chaotic hardcore bands. I think they sound like the bastard child of Botch and the Blood Brothers playing video games and watching anime.
Unlike other groups I've seen through the years play this style, p.s.you'redead do not clean up their sound. It is very filthy-sounding stylistic approach which adds to the energy. It is what I think made bands that did this style in the '90s great.
I recently spoke with their bass player Deanna Kania about Sugar Rot and what p.s.you'redead's future plans now that their record is out.
Introduce the p.s.you'redead for us.
Well, there's Lily Crimi on guitar and vocals, Duane LaValley on drums, and I (Deanna Kania) play bass and do backing vocals
I love the band name. What made you decide to chose it?
Lily actually is the one to come up with it. As much as we'd like to say there's a cool backstory to it, it sounded cool, so we kinda just went with it.
If I remember correctly you really did not start that long ago but you've already played out of town a lot and you just released a full length. Did you expect things to happen this quickly?
We've been around since 2020 and we were actually supposed to go on a small tour that year, but then COVID happened. So we took that time to refine our songs and sound. Funny enough, our first two shows were in New Jersey, but since then we've played Philly, Syracuse, New Brunswick, Brooklyn, and a lot of other places.
I don't think any of us expected to have things happen so quick, we're just out here having fun and playing music, and nothing beats playing in a band with people you consider family. Honestly, we would not be where we are without the support we've gotten from the scene and friends we've all made from the past.
Special shout out to Damian Frindt of Paper Wings Records and Phylix Almentero of Wifeboy and GRE/AY. They've definitely been amazing friends and have helped us tremendously. Definitely check that label and Phylix's bands out!
What's the story behind the album title and artwork?
Sugar Rot has a few meanings, some more personal than others. It's honestly up to the listeners interpretation. It has different meanings to all of us in the band. I personally love the line "You're so sweet, it hurts my fucking teeth," cause it literally shows how some peoples good intentions are more harmful than they think.
As for the album art, our friend Alan of SlinkyCube designs made it for us. Its actually a picture of a tooth fairy collecting teeth if you really look at it. It's very abstract and I love it!
To me you sound like a combination of Botch and the Blood Brothers but also adding other elements. Who are some of your main influences?
We all bring different musical influences to the music. Lily grew up more in the emo and post-hardcore scene, while I grew up in the death metal and hardcore scenes. We actually played some shows together with our past bands, and that's how we kinda met.
Some of our influences include Every Time I Die (RIP), The Sawtooth Grin, HeavyHeavyLowLow, The Chariot, The Dillinger Escape Plan, The Number 12 Looks Like You, meth, The Blood Brothers, The Plot to Blow Up the Eiffel Tower, Death From Above 1979, and quite a few post hardcore and grindcore bands.
We all bring our different music backgrounds to the band and kinda just mesh stuff together. Lily, Duane, and I pretty much listen to everything from pop, rap, grindcore, ska, polka (I grew going to polka concerts), jazz, deathcore, and everything in between.
How have people responded to the new album?
People actually really dig it so far, a lot of bigger bands have taken a notice and like it as well. It's definitely an acquired taste and not for everyone, but definitely a lot of people dig the album and we love that and consider y'all family.
What can we expect in the future from p.s.you'redead?
We have a few tours and a lot of shows lined up for this Spring and Summer that are taking us around the country. The Summer one is actually with a band we all grew up listening to that reached out to us to say they dig us, so it's still kinda registering for me as I'm fangirling.
Also we're 3-4 songs deep already into our next LP, which will probably be out sometime next year. The songs are even better and crazier on this upcoming one!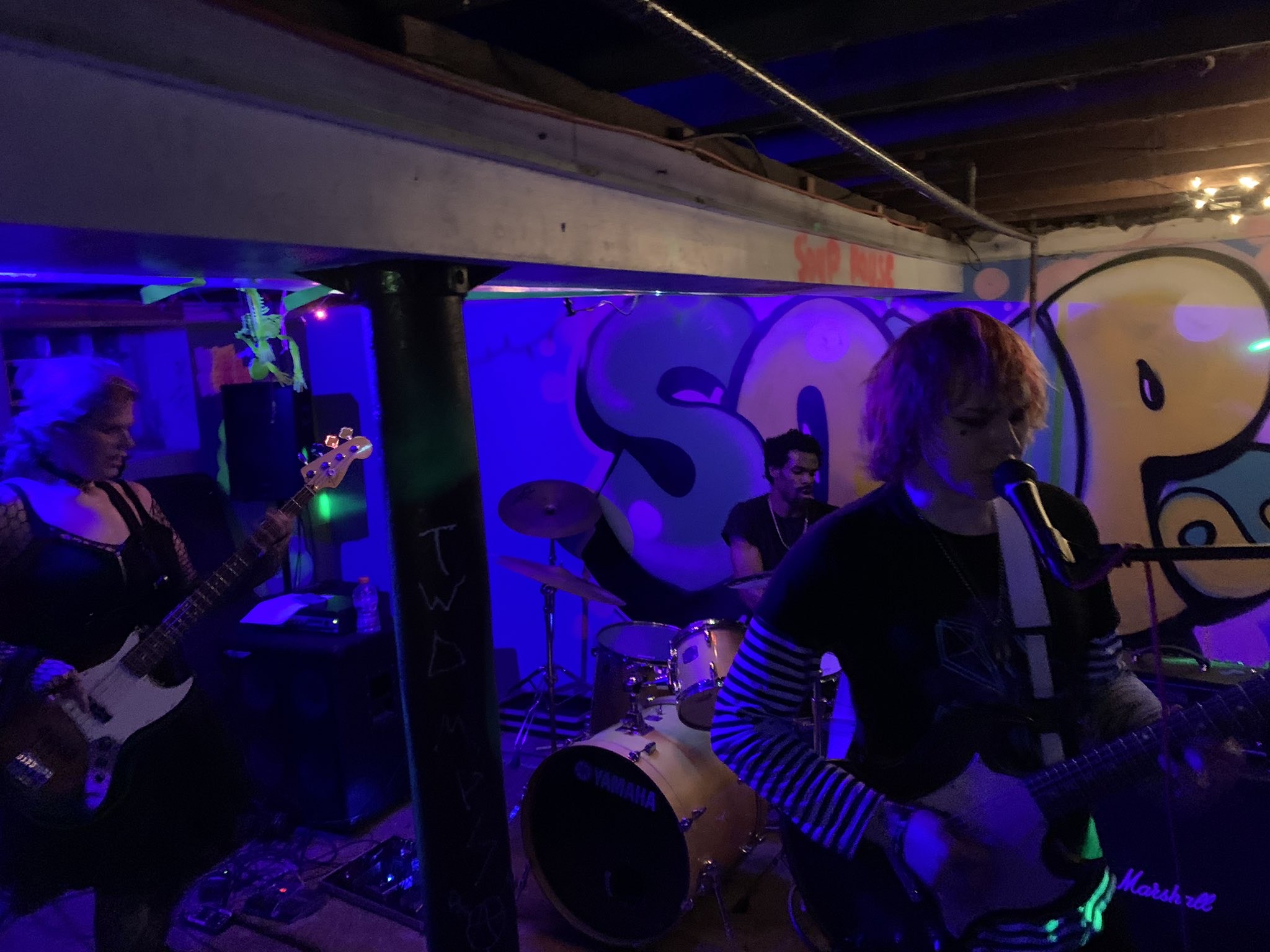 Is there anything you would like to add?
Go listen to Sugar Rot and come to our shows this spring and summer, as well as listen to the bands on Paper Wings Records.
Also, definitely check out the Buffalo scene, as it has a lot going on with bands like Bungler, Dishonored, Torture Agenda, Surrender the Hope, Grizzly Run, Grilth, Zero Again, Shallow Teeth, Pale Hell, Spaced, Pinned, Wasted Space, The Queen Guillotined, Juggernaut, Pure Heel, The Living Braindead, and Pissing Match! Check all those bands out and more, our scene is booming!
***
p.s.you'redead on social media: Instagram | Twitter | Bandcamp
***
Help Support What No Echo Does via Patreon:
***
Tagged: psyouredead