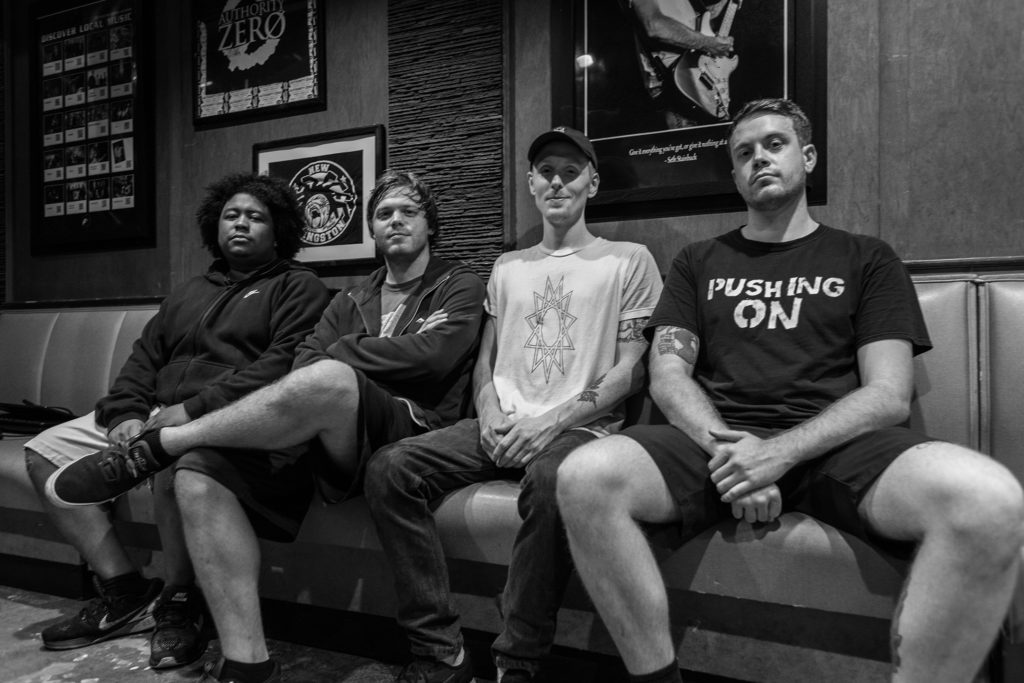 "I guess I first became intrigued in the Jim Jones story when I first started college and was interested in majoring in psychology," says David P., vocalist of Accident Prone. Why would I be chatting about cult leaders with a dude from a hardcore band? Well, Accident Prone's new EP, Deep Wound Red, opens with a blistering slab of hate called "Jonestown Family Reunion," a track named after the fake utopia village the infamous swindler founded in Guyana.
David offers his analysis on the 1978 tragedy where 918 followers of Jim Jones either committed suicide or were murdered by other followers. "It was always fascinating to me to think that that kind of thing was possible with so many people. In many ways, I think what happened with the Jonestown massacre can be seen as a microcosm (even for as big as it was) for forms of mind control that have gone on since the beginning of humanity. People are always looking for hope, and the more downtrodden they are, the more open they will be to listening to pious, hypocritical megalomaniacs like Jim Jones who look for followers solely out of self interest.
"The same psychology that went down in Jonestown is all around us in media, politics, and even our own social circles; that was just a particularly intense concentration of it."
Since we were chopping it up about the song, it was only natural for David to hook me up with the exclusive premiere of "Jonestown Family Reunion" to share with the site's readers:
"Basically, it's just about a guy yelling some crazy shit that seems to tap into the minds of some naive dudes on the street," David says about the video clip. "It's just a fun, campy, cult movie. When we were shooting, the guy who played the cult leader actually had the great idea of having us play a bunch of videos of Alex Jones ranting about bullshit on his show so he could better tap into the whole 'deranged psychopath' character. It kind of added a new layer of interpretation to the song by drawing parallels between manipulative people like that and Jim Jones.
"Overall, it was a lot of fun to shoot, and it was hilarious shooting something so weird in and around a beach in the middle of the summer during peak tourist season. We definitely got a lot of weird looks, and if you look hard enough, you can definitely see a lot of innocent bystanders in several shots of the video.
Produced by Lee Dyess (Evergreen Terrace, Machinist!), Deep Wound Red is a nasty piece of work. The guitar work is especially deranged, slithering around the EP like it's on a fix of speed pills. David's vocals should also be noted here because he sounds like he's coming apart at the seams, a good thing for this kind of music.
Accident Prone was formed in 2011 and previous to Deep Wound Red, they released a string of EPs, a split, and a full-length record. The new EP is available on the group's Bandcamp page. You can also find Accident Prone on Facebook and Instagram.
Tagged: accident prone