Hailing from various points throughout Maryland, Gradual Slip is a band that first appeared via their Distorted EP back in early 2019. Since then, the quintet has expanded its metallic hardcore sound to include elements of thrash, death metal, and blast beat-driven black metal.
"We've been friends for the better part of a decade and some of us even beyond that," guitarist Rohan Mathur tells No Echo. "Having that long to develop such a strong bond carries over into our music. We're eternally grateful for that because we know how hard that is to find."
Lyrically speaking, Gradual Slip strongly conveys its political, social, ideological, and personal beliefs advocating for social justice, mental health awareness/resources, and representation for POC in heavy music.
Gradual Slip's latest effort is a 5-track EP entitled .​.​.​No Hope to Begin With, which No Echo is streaming for you below:
"The band is as ethnically diverse as it is sonically," says Gradual Slip bassist Scott Chan. "We show it in our music on the track 'Peril,' which is preceded by an interlude that features samples from our Indian, Egyptian/Islamic, Chinese backgrounds. The song itself was written about the xenophobia, racial discrimination and violence some of us face as people of color born and raised in the United States.
"The musical influences are very diverse as well. How many hardcore songs incorporate black metal and Animals as Leaders-esque hybrid picking?"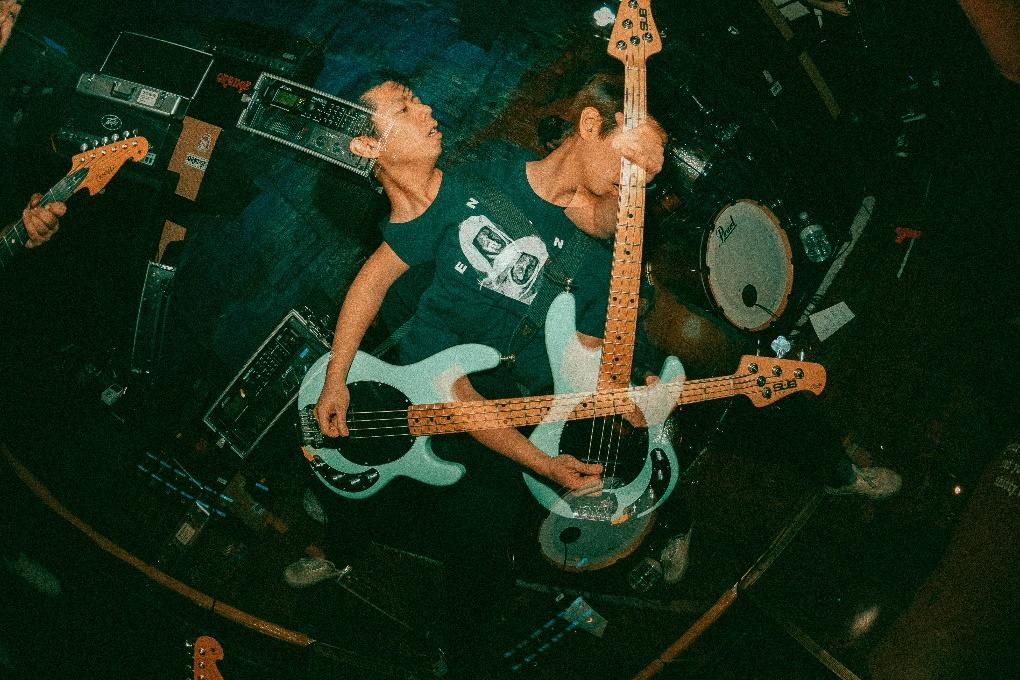 "The artwork for the EP takes into account the diversity in our backgrounds as well," adds guitarist Rohan Mathur. "The forefront showcases Anubis, the Egyptian god of the Dead, standing menacingly in front of a large Hindu Temple with spires and foliage to match, along with Ancient Chinese weaponry layered throughout the image. I just want to shout out Dominic Pabon for doing an absolutely killer job on the art for this record."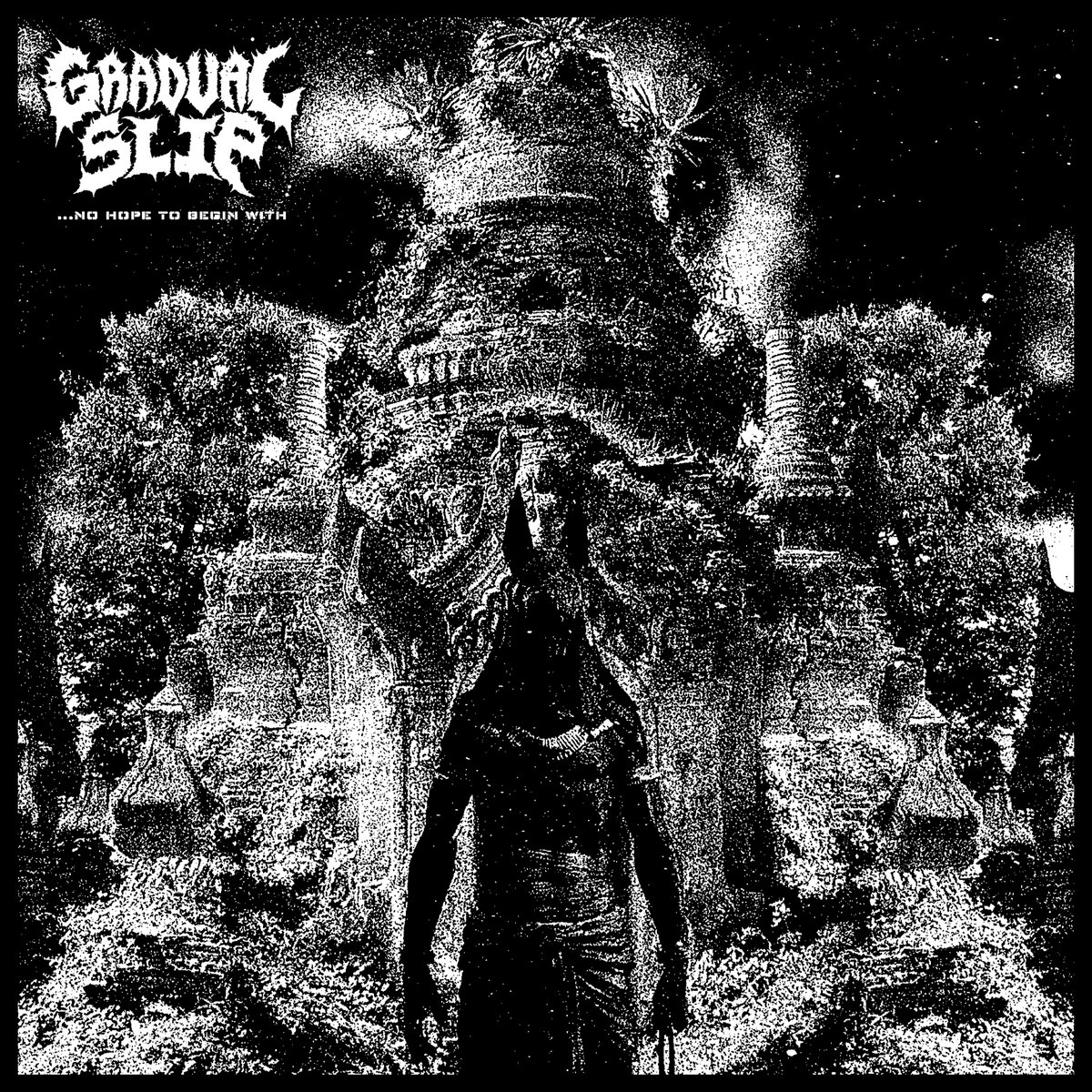 "The band are lyrically outspoken advocates for mental health awareness and wellness but beyond awareness we make it a point to offer resources and tools for those we meet that may be suffering in any way," says vocalist Tristan Gleason. "We'll have information at our merch table at every show we play detailing these resources and we're always willing to lend a hand or an ear to those who are suffering."
Gradual Slip drummer Zacharia Moustafa has the last word:
"I was at a point in my life where I felt as close as I've ever been to quitting music all together. Giving up my kit and just moving on. This EP brought me back from that. From its creation to seeing the final product come to fruition, it awoke something in me and I haven't felt this inspired to continue the dream of Gradual Slip in a long time. The best is yet to come."
…No Hope to Begin With is available across all digital outlets. A cassette version of the EP is in the works.
Gradual Slip on social media: Facebook | Twitter | Instagram
Upcoming Gradual Slip shows:
4/15 Richmond VA - The Bike Shop
4/16 Baltimore MD - Shamrock Inn
4/18 Harrisburg PA - Lovedrafts
4/19 Louisville KY - 21st in Germantown
4/20 Cincinnati OH - Q Legends
4/21 Atlanta GA - Catacombs
4/22 Daytona FL - Tir Na Nog
4/23 Greensboro NC - ETC
4/29 Baltimore MD - Soundstage with Dying Fetus
***
Help Support What No Echo Does via Patreon:
***
Tagged: gradual slip