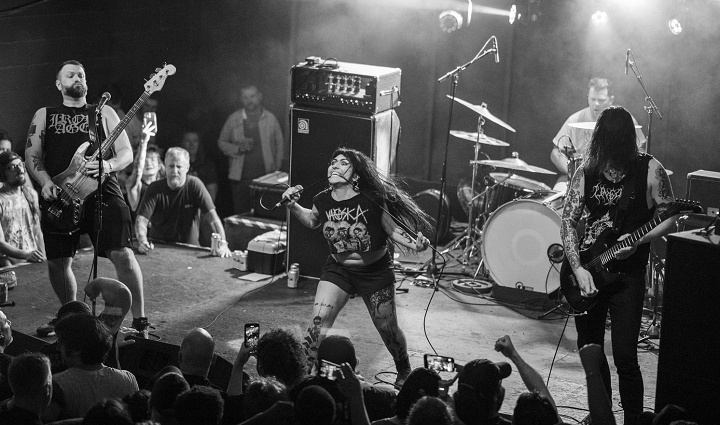 Horrible Mess is a new compilation collecting everything Hatred Surge recorded between 2005 and 2007. It's the first time the tracks have been on vinyl since their original releases.
If you aren't already a fan of the Texas band, the compilation serves as a perfect introduction to their work. Power violence, grindcore, hardcore, whatever genre they were labeled with, Hatred Surge's discography is a top-to-bottom masterclass in extreme music.
Hatred Surge broke up in 2013 after the release of their superb Human Overdose LP, they've played a few reunion shows, with the last one coming earlier this year in Texas.
Since Horrible Mess was coming out, I reached out to Hatred Surge bassist Alex Hughes to talk about the compilation, his feelings about their past records, and the highlights that happened along the way.
It must feel great finally getting these songs out in vinyl format again. How did this project come together and why was Iron Lung Records the right label to do it with?
I'm very stoked that all these tracks are getting a proper reissue on a label run by my trusted friends. All the releases collected on this LP have been out of print since the 2000's.
The first Surge release on Iron Lung was a collaboration with me and the Lung. We wrote and recorded a 7" worth of heavy power violent hardcore in a week in 2008 and then released it for the incredible Chaos in Tejas fest just a few months later.
A few years down the road, Iron Lung released the second Surge LP, Human Overdose, which was also released at Chaos in Tejas.
Jensen hit me up about doing this collection after our shows in NYC last year when the 'Human Overdose' reissue came out and I of course immediately said yes. We've been friends for 20 years now. Working with friends is truly the best. The whole thing is a labor of love.
The art and layout was done by our mutual buddy, Jack Blackmon, aka Jack Neolithic. These guys are all practically family at this point. I couldn't be happier with how it came out.
Hatred Surge was prolific yet never released anything but killer material in the years you were together. How do you feel about the discography you've left behind? Are there releases you felt were clearly stronger than others, or are you content with how everything came out?
Thank you for the kind words. That means a ton!
I took this project very seriously. There were splits with bands that we turned down to focus on our own releases and there were splits that didn't get to happen because we stopped being a band. I wished that we had been able to do a split with In Disgust and SFN. I love those guys and their bands but sometimes shit doesn't line up the right way…and sometimes your band breaks up.
I think the band really shines once Chris Ulsh and Mike Sharp joined the band. Our LPs, the Brutal Supremacy compilation tracks and the split LP with Mammoth Grinder are the fully realized band.
But I overall feel satisfied with our discography. It's hard to not be hypercritical when I listen to the early stuff since it's me doing everything but I still enjoy it.
As far as this early collection goes, the second recording session which is the split 7" with Insect Warfare and the Con Artist 5" are my favorite tracks. It's the fastest shit I ever did on my own and I really love the production. Everything is just right.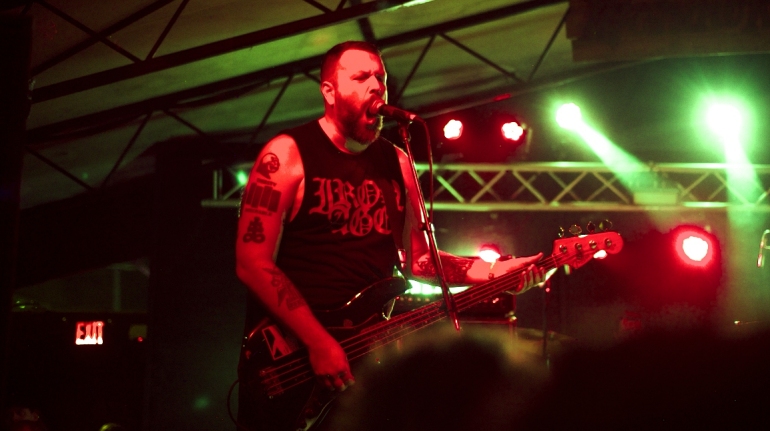 Thinking back, what are some of the highlights in the years Hatred Surge was together?
The full US tour we did in 2009 with Mammoth Grinder for the release of Deconstruct was a blast. It was rad to showcase the full band with a new LP. People were really fuckin stoked. On a 5-week tour with almost no days off, you get that setlist really airtight. Shit is second nature. We ate a ton of good food, smoked a ton of weed and played with a bunch of sick bands.
The collaboration 7" with Iron Lung that I mentioned earlier was so much fun. We had done a couple tours together the year before that but it was nice to just have a week to hang out with Jon and Jensen and create some tunes together.
In 2007, while I was on tour with Iron Age, we played a show in Toronto and I got to a Hatred Surge set with The Endless Blockade as my backing band. That was fuckin' sick. It was the only time I just did vocals.
Getting back together to do those NYC shows in 2022 and this last gig we just played in Texas was a real treat. Felt like old times. I really love playing music with Mike and Chris. Everything comes naturally. The gigs were fuckin' great and I got to spend quality time with my guys.
***
Horrible Mess 2005-2007 begins shipping on vinyl via Iron Lung Records on September 15th (pre-order).
***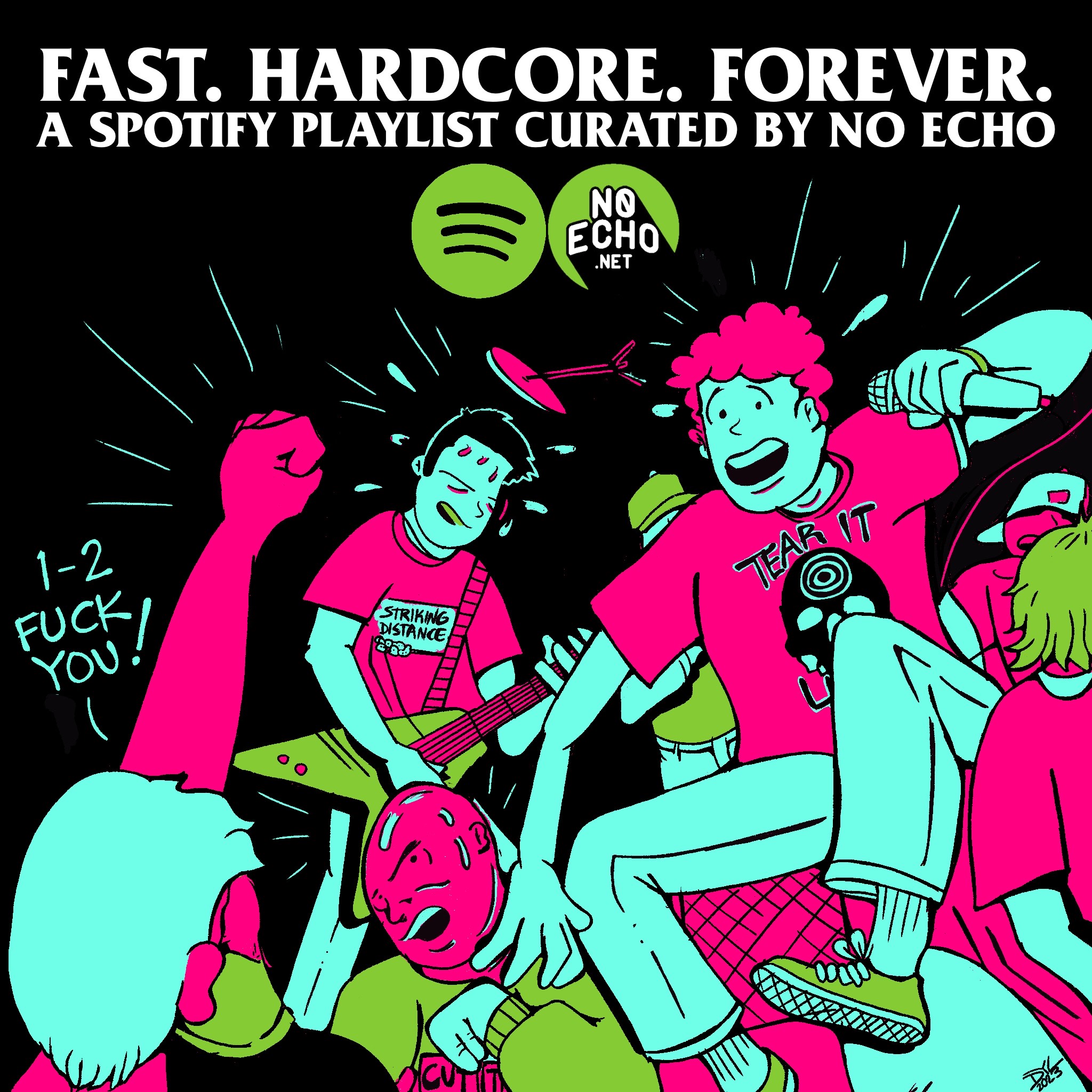 Tagged: hatred surge