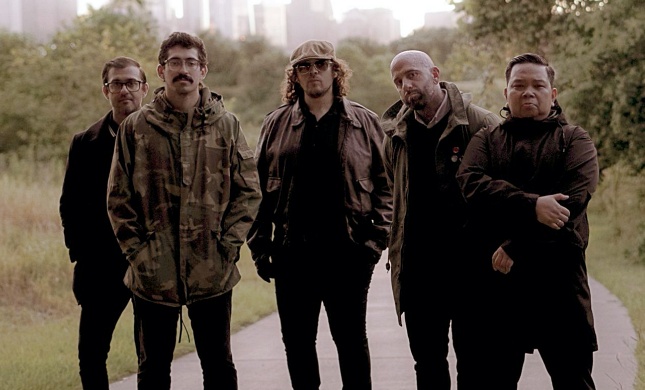 Liberty & Justice is a Houston-based hardcore band that formed back in 2015, but we'll let vocalist Ryan Taylor tell you that story. "I own a barber shop (East End Barber) that Johnny [Rioux] and I cut out of, and he had some downtime between Street Dogs tours and after work one night he and I were talking about getting a project going.
"At the same time Rhys [Williams], who plays in Roger Miret & the Disasters, was looking to get something going as well. I was doing Thug Boots and Black Coffee (who was on the outs), and the idea was doing a more '90s melodic street punk style band.
I always loved that TKO Records-style growing up and me being all about overcommitting I was on board (since then both bands have broken up).
"Johnny enlisted Donnie who had played for Fenix TX to drum and we started writing and practicing. As songs started coming out it was clear what our backgrounds were — we had a few straight up NYHC-style songs, a couple stripped down Oi! jammers, and the rest were melodic street punk anthems."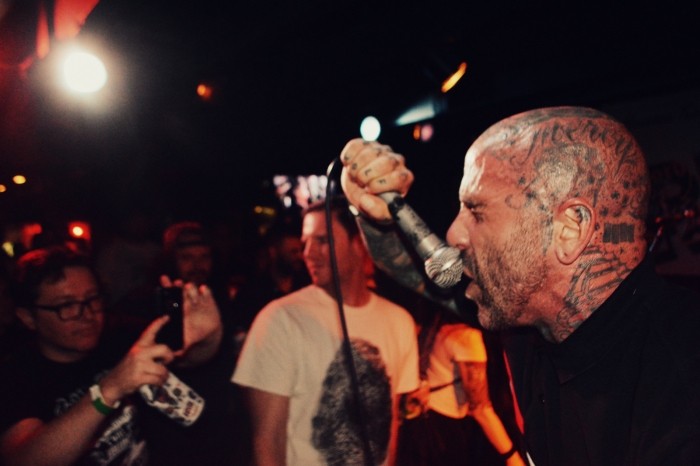 As Liberty & Justice started finding its footing, Johnny left the fold due to Street Dogs getting busy again. "Johnny was replaced by Edwin on bass, the filipino Matt Freeman, with Johnny occasionally filling in and taking care of the producing end of things for us in the studio," Ryan says.
"Donnie got slammed with work and was replaced with David, who was then replaced by our current drummer, Cory, who also plays in Killer Hearts.
"Along the way we added a second guitarist, a proper lead, Mr. Halston Luna. Then Rhys got tired of being around people again (all love) and was replaced by Ramzi, who also plays in power-pop band Fun Haunts."
OK, so now that you know the Liberty & Justice, let's get to some new music from the band. My America is the group's latest release, a 3-track EP that serves as a precursor to their forthcoming sophomore album. The EP opens with a track called "A New Town," which No Echo is bringing you the premiere of below:
"We wrote and recorded My America in our practice space late summer 2020 as we were/are in creative limbo with our sophomore full length. We began recording Pressure this past February, knocked out all the guitar, bass, and drums at Southwing here in Houston and then COVID-19 hit.
"We put the recording on the backburner for safety reasons and just assumed our label wouldn't be in a position to do anything for awhile because the world was on fire. June came around and Contra Records contacted us asking when the record would be ready (turned out Germany was doing better than America for a multitude of reasons). So we got to finishing the rest of the album at Johnny's house.
"What that ended up doing was lighting a creative fire under our asses because we were taking another look at these songs, especially under what had unfolded in recent months. So we knocked out that album and was itching to keep pushing."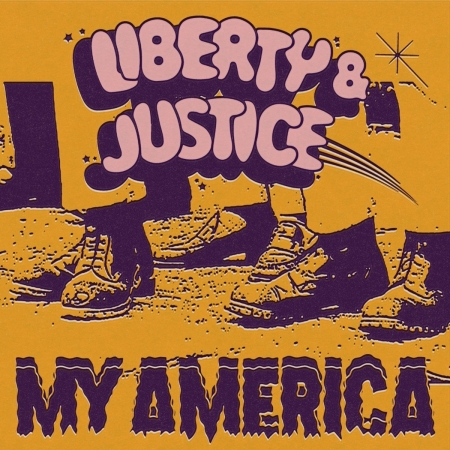 For the My America EP, Liberty & Justice collaborated with a fellow scene member. "Our friend and street artist Give Up has a tape label called Sisster Sound, he's put out a Liberty & Justice releases before and had agreed to do this limited release. So, with everything laid out we did 3 songs — a new original, a cover song, and an acoustic version of an old original.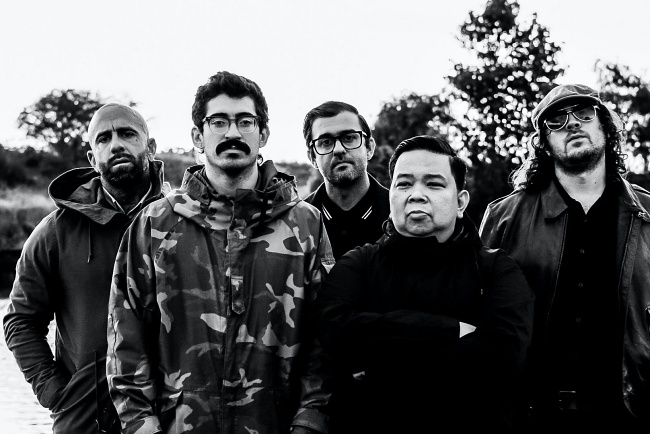 Ryan closes out our chat by showing some love for some of Liberty & Justice's contemporaries from the underground music scene:
"In terms of bands we feel a kinship with, local or not, I would say Concrete Elite, Killer Hearts, FAVL, Abductors, Hooligan 45, Gone Rogue, Los Skarnales, Fat Tony, Fun Haunts, Broken Heroes, NY Hounds, Chubby and The Gang, Empire Down, Victory, Life Force, and Vanguard."
***
Liberty & Justice on social media: Facebook | Instagram | Bandcamp
***
Donate a few bucks to help with No Echo's operating costs:
***
Tagged: liberty and justice