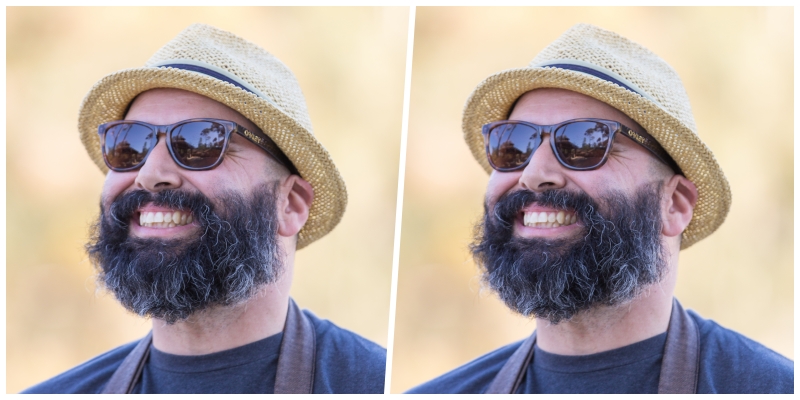 Throughout the '90s and early '00s, Josh Kemble fronted melodic punk outfit Dogwood. The Southern California-based quintet saw most of their discography released by Tooth & Nail Records, joining such bands as MxPx, Zao, and Slick Shoes on the roster.
In the years since Dogwood's breakup, Josh has entered the culinary world, working as a chef and business owner. He's still connecting his punk roots to everything he does, starting a podcast, The FAMILY? Cast: Food And Music Is Life, where he chats with musicians and also offers up interesting food/music pairings.
Josh is also staying busy with Saint Didacus, a musical project that finds him collaborating with friends he's made throughout the years in the punk scene.
Check out this interview where I spoke with Josh about his various projects, and how Dogwood helped lead him down that path.
Tell me a bit about Dogwood and how that helped shape your life today.
Rad question. Started right out of High School, cramming my poetry and journal entries into short punk songs, what could go wrong? [Laughs] The way I viewed the world, my family, politics, religion, my community—all of it was based on a mindset of "loving thy neighbor." That phrase had a two-fold meaning, because I was raised in a "born again/newly Christian" household, and also most of the members had grown up in apartment complexes, in close proximity to family and neighbors alike.
I often would write about these topics, from the perspective of a teenager trying to figure out how to live the "right" way, knowing what I knew from the streets, while trying to be a "good" kid for my mom and church family. I had so many questions about everything, and limited access to the answers that I felt were acceptable. Props to all the single parents out there, doing their best to keep kids safe.
Anyhow, I still have some of the same questions, after being in Dogwood as a full time band for 15 years, now Saint Didacus, but I see and understand the world, my community, and family from the lens of a somewhat more mature punk than I was when we first started this whole thing...
That said, when I was writing in Dogwood, my lyrics were meant to be from a conversational viewpoint, like two people talking about all the shit you want to say or ask your mentors but are too afraid to, for whatever reason. I gave those thoughts a voice, and it caused some feathers to really ruffle. That's a whole long set of stories in themselves so I'll save you from that.
How did you get into the culinary world? Did you start out working in restaurants to learn the ropes, or did you go the culinary school route?
Well, being on our tours, we didn't have catering or weren't always provided with great food for the nourishment we'd need to stay healthy and perform well. So, often times, I'd cook something on the grill at someone's house, or we'd buy really cheap food at a place and I'd doctor it up into something more magnificent (example: Subway Veggie deluxe sando, double everything, add a side of one of their dressings and you have a whole other salad available, if you scrape a bunch out of the sandwich...) stuff like that. And of course, at home from tour, entry-level positions at coffee shops and cheap restaurants were available to many a local musician back in the day.
My first official restaurant job was a Busboy at a small Ma + Pa Italian joint down the street from the apartment. After that next tour, graveyard shift at a gas station. After that, Assistant Baker at Nordstrom Cafe, doing all the breads, cakes, cinnamon rolls, etc. Anything baked and it was all from scratch at the time. I did do one year of Culinary school, maybe not even a full year because of shows [laughs].
But yeah I didn't end up finishing, because I was learning more from my Paisas in the kitchen (my Mexican-American homies Alejandro and Junior) who would show me, who wasn't a cook, how to make all the recipes from scratch daily, and even better—they would add the flavors that my Abuelita and Tias would add to our food every weekend, but it was in fusion with the Italian food that was at the restaurant. Think like fresh baked Focaccia, stuffed with pickled garlic, habanero chiles, queso fresco, topped with pepperoni and parmesan... That was our family meal twice a week before shift! That got me so hooked on cooking, and of course they blasted music from the kitchen all the time, pissing off Luigi (the owner) to no end.
I have to say, I do not discourage anyone from fulfilling their culinary school dreams, or getting their AA in Culinary Arts. You do need those textbook skills for some of the things we do in the kitchen. But for myself, I definitely learned so much just by watching people in my life who could do the damn thing, and then by grinding and doing it myself.
From my experiences, it seems like there are tons of people from the punk/hardcore scene that work in the restaurant field. Do you agree with that assessment, and do you see a direct correlation between those two worlds?
You are so correct in that assessment. I am but one of many! That's why I had to start talking to all the homies from both interconnected universes of the hospitality and musical nature. Perfect examples: Chuck from Good Riddance owns a food establishment called The Crepe Place. Luke from Good Riddance runs the oldest family-owned winery and meadery in California. I spoke to Jim Ward (Sparta, At The Drive-In) about his music of course, but also he and his spouse own a place called Eloise in El Paso. So cool!
Rob from Unbroken co-owns Heartwork Coffee Bar here in San Diego, and his roaster Sam has been in multiple metal and hardcore bands with Rob and various other rad musicians. Aaron from Be Well, Bane, Converge, Only Crime, Ten Yard Fight (dang that's a lot of bands) owns and roasts for Essex Coffee Roasters.
I spoke with Jonah Matranga, he's such a sweetheart. After our talk, he mentioned, "Oh yeah! I was in a little band with my friend Scott, he is a Chef now, I'll connect you two!" Turns out that is Chef Scott Weingard, from Texas Is The Reason! Chef Scott has had great success in the culinary world, and still continues to blow people's minds, as well as make cameo appearances on stage when bands roll thru. The list goes on, of course, these are just some of the fine folks I've spoken with on my podcast about that very same question you asked.
The correlation is, well at least from the punk rock and hardcore communities, we share similar values with the independent chefs, bartenders, coffee roasters, etc. The DIY spirit, the communal ethos of punk and all of her beautiful cousins, is the same mentality I have for the kitchen. Build community, stay humble, feed the mind and the heart not just the belly. Stir the pot. Stay a minor at heart. Take care of those in need. Just be a good person, and always pick the right soundtrack for your activity. It's a veritable throwback to "love thy neighbor" in many ways, Carlos.
Explain the concept behind your podcast and the music/food pairings you do. I think it's a very cool idea!
Thank you! Basically, I woke up on a Sunday after a 100-hour cooking week, and thought, "I need to document all these rad conversations I have with so many friends and heroes, but I don't have time to write a book or make a TV show right now..." So, I decided to podcast.
I know there are lots of podcasts out there, but that's not the point. I really wanted to document this type of thing for my kids, since I'm not making music full time right now, and also, to show everyone else who may not know some of the super dope things these people are doing. If I'm not interviewing someone, I make "Kitchen Pairing Playlist" episodes, where I share about 10-12 songs, explaining why they are meaningful to me, how they work in the kitchen, and what they would pair with.
That's why the show is called The FAMILY? Cast: Food And Music Is Life, Yes? (that's what FAMILY? stands for). It is also known as "The Punk Chef Podcast" but that's unofficial because this one dude has the IG handle of the Punk Rock Chef or something like that. But he only shows plates of food, nothing really punk—just kidding, all good!
Anyways, yes. It has been rad. I do the music pairing events in real life as well, especially now that people are fine with gatherings in close spaces and such. Let's go!
If you weren't busy enough, you've also started a musical project called Saint Didacus to flex those old punk muscles again.
Seriously! What is my problem? I can't stop making music, won't stop creating, as I need to feed my ADHD beast. Yes, I have had ADD my whole life, and continue to battle that on a daily basis. I use art/creativity in the kitchen, along with music and writing to help me combat that. After Dogwood stopped playing/writing/touring as much, if at all, I just kept writing songs, lyrics, spoken word type things and such. I kept collaborating with other musicians, across multiple genres, to keep my mind muscles busy.
You know, you can get addicted to being a creative being. You feel stagnant if you're not always hustling in some way. Finally, around 2018/19 I was going through emails and files of songs our last guitarist Danny had sent me, and I just started recording vocal melodies and harmonies over them, eventually adding lyrics to finish the tracks. His brother, Andrew, was our touring drummer so the three of us put out a few tracks under the name Saint Didacus.
That band name is a nod to the patron saint of San Diego, and he was allegedly the father of a teaching model (Didactic Instruction is meant to enlighten the listener, with factual info, via moral instruction as the ulterior motive...) so I found the name fitting for what I sought to do—speak on the current state of affairs the world is dealing with. Not from the viewpoint of a person straight out of high school, or his early 20s, but a hopefully more mature and open-minded stance. Questioning everything, living in the grey area, and speaking honestly about the topics.
We have our latest collaborative team of musicians with myself, Danny on guitars/bass and recording it all, Mike Wright (Ironside, Dawn Fades, Fighting Jacks) writing and lead guitars, and Joe Nixon (Slick Shoes) drumming. We kinda switch around or add musicians every four tracks or so. Keeps the songs sounding unique I think. Plus, it has been a fun thing to make lyric videos everytime we release a track. It is all on YouTube and Bandcamp, and of course, all the streaming sites. We would love to put out an EP or LP on a rad label this year.
Before I let you go, what else is cooking in your world (sorry)?
[Laughs] I have a lot of events in the works at Harvest Kitchen, where I am the Executive Chef. I do lots of puns on the food titles and menu themes, especially when we take the food truck to music festivals or brewery events. It makes it a little more fun. I hope you can come to one of my ticketed pairing dinners, where food and beverages are paired as per usual, but also each course if paired with a track or two.
Stay tuned on the podcast because I also do a lot of giveaways for record collectors like myself, as well as Chef Knives, microphones, and other random items you need. Yes, I do collect records. Find me on Discogs!
***
Follow Josh on Instagram and check out The FAMILY? Cast: Food And Music Is Life and Saint Didacus on Bandcamp.
***
Help Support What No Echo Does via Patreon:
***
Tagged: dogwood