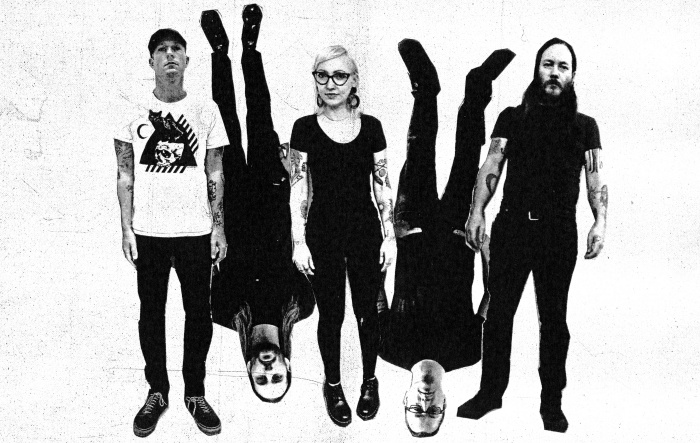 Brian Moss has been flying the East Bay punk flag for over two decades now. Throughout the years, he's played in such bands as The Ghost, Great Apes, and Hanalei, and this year finds the musician joining forces with some friends from the punk scene to form Sub Dio.
The new band is comprised of Brian on guitar and vocals, vocalist Danica Von Hartwig, bassist Ryan Marsall (Great Apes), drummer Shane Hendry (Reunions), and Danthrax (Burial Year, Quest for Quintanaroo, Olehole) on guitar replacing Rob Carter (Great Apes), who appears on Sub Dio's forhcoming debut EP. Get an early taste of the record via "Skeeters," a propulsive cut from the Sub Dio EP:
The band sent the following thoughts about the track: "Lyrically, the mosquito is representative of the predatory, parasitic, and incessant behavior many men feel entitled to exhibit towards women. Essentially, a 'skeeter' is our term for a punishing, hyper-aggressive sexual harasser. The speaker feels overwhelmed and pursued by the pests, but is empowered, sees them for what they are, and feels compelled to combat them without hesitation: 'I want to see your guts on my skin.'"
The Sub Dio EP will be out on July 19 via Side With Us and Underground Communique Records. Follow the group on Bandcamp, Instagram, and Twitter.
Tagged: sub dio