"My first show ever was seeing the Circle Jerks at the Country Club in Reseda around their 10th Anniversary," says Berthold City vocalist Andrew Kline. "I think Group Sex is a perfect record from start to finish that goes toe-to-toe with and record from that period, and in my opinion, Circle Jerks are one of the best West Coast punk or hardcore bands of all time."
So, why is Andrew waxing poetic on all-things Circle Jerks? Well, Berthold City is about to release an extremely limited lathe cute 7 inch (50 copies!) of their cover of the aforementioned Group Sex track, "Back Against the Wall."
The singer, who is also a founding guitarist of Strife, continues to tell No Echo about the reasoning behind the cover: "Back in the '90s, Strife talked about recording a cover of 'Wonderful,' but it just never panned out. I thought that would have been a fun and ironic song for a straight edge band to cover, and I really wish we made it happen."
No Echo asks Andrew why "Back Against the Wall" spoke to him. "I think the lyrics of this song are very relatable. We can sometimes feel powerless in our efforts to create positive change in the world.
"To me, it's about going beyond the punk cliche's of saying 'fuck you' and vandalizing. It's the realization that you have to do something more."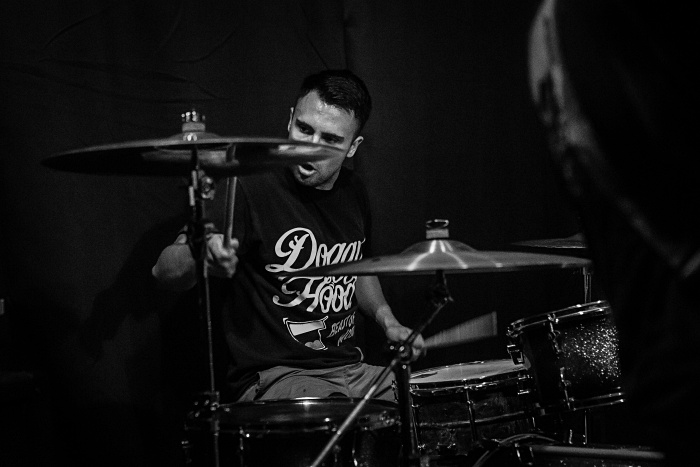 As you can hear from the track above, Berthold City definitely gave the song their own spin. "I wanted to keep it true to the original, but make it sound a bit closer to our sound. We slowed it down a little bit and Adam played a more straight forward Youth Crew-styled tom beat in this verses as opposed to the crazy style drum beat that was there. Other than that, we added a few back up parts and just let things rip.
"The song was recorded and mixed by our friend Gabe Van at Akira Audio and mastered by Arthur Rizk."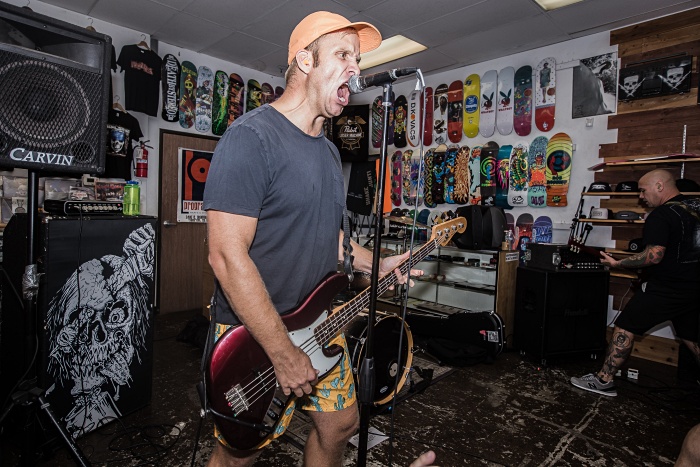 Andrew explains the limited edition project: "We wanted to do an extremely limited run of records, and we thought that the lathe cut would be perfect. These are hand-cut one by one in real-time by a very talented engineer on a 70-year-old machine. They are thick like a record but not 'pressed' by melting down vinyl."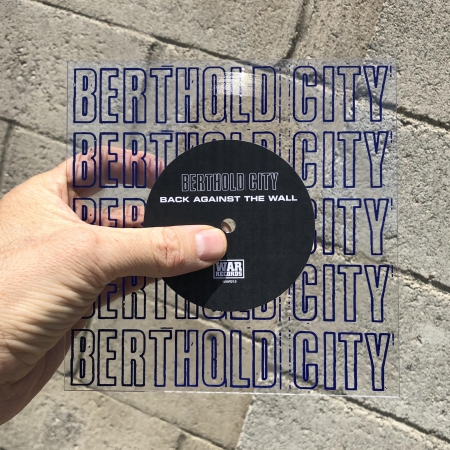 "Back Against the Wall" will be the first in a new series of cover songs that WAR Records will be releasing on limited edition lathe cut 7" records. Order your copy of the Circle Jerks cover at this link while supplies last.
***
Donate a few bucks to help with No Echo's operating costs:
***
Tagged: berthold city