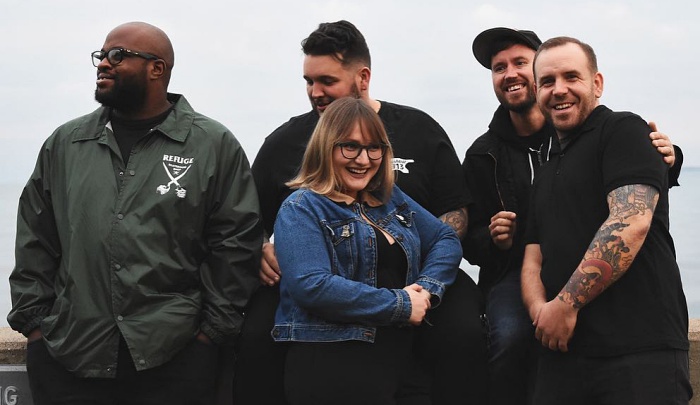 Small Stresses is a Detroit band with a penchant for quirky yet hook-soaked power pop that reminds me of everything from Letters to Cleo, Ozma, and Velocity Girl. It's not the kind of college radio-ready rock that one would expect from musicians who have played in such hardcore groups as Freedom and Great Reversals, but you won't find me complaining!
With a few releases already out in their name, Small Stresses have now joined the Head2Wall Records family (Pummeled, Druse) and the label is releasing a new 3-track EP from the combo this coming Friday. Think of it as a teaser for the band's Summer 2019 album. In the site's endless pursuit to help introduce our readers to new music, we've got an early stream of the EP right below:
Small Stresses will be out this Friday (Jan. 25) via Head2Wall Records. Folks who order it from the label's webstore get a limited edition cassette, while supplies last!
You can find Small Stresses on Facebook and Instagram.
Tagged: freedom, great reversals, small stresses