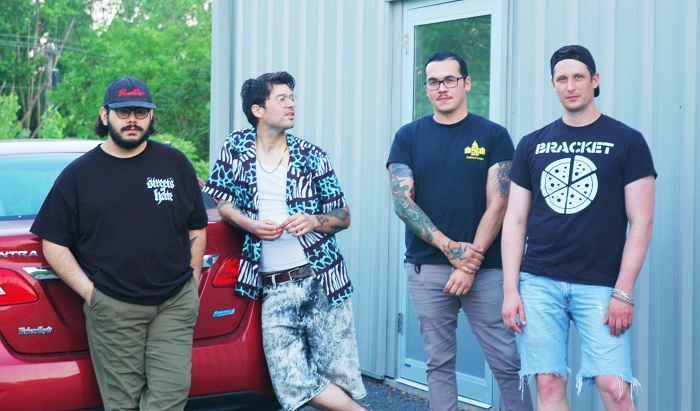 "The best way I can describe our sound is a good toss up between the thrashy metallic style Leeway made popular with undertones of Queens-influenced mosh and post-hardcore parts in the music."
That's what Big Shot vocalist Jake Villarreal tells No Echo when asked how to describe his new band. Joining him in the group are musicians Andrew Thomas (bass), Brian Labutta (drums), and Ryan Hurley (guitar). The latter two members were both in a band called Prime that broke up, so they started Big Shot with Jake after the singer moved to the Hudson Valley region of New York from San Antonio last year.
Big Shot's 4-track demo arrived on Bandcamp and streaming services earlier this month:
Recorded mostly throughout winter and spring 2020-2021, Jake says his lyrics on the Big Shot demo finds him touching themes of self reflection, "not letting yourself be a lightning rod for negativity, and calling out people for being performative in their relationships with hardcore."
"Being from the Valley, the scene here at home feels like it's better than ever, with shows coming back and the bands putting out some of the coolest music in the country," Jake proudly tells us. He also wanted to shout out fellow Hudson Valley bands Age of Apocalypse and Pillars of Ivory in this piece.
"It's been cool seeing different people check out our demo and show us some love online, but we practice hard to sound just as raw live and we can't wait to set off stages in the coming future."
Big Shot on social media: Instagram | Bandcamp
***
Help Support What No Echo Does via Patreon:
***
Tagged: big shot