Adam Altman (@zombiebot) is a long-time collector based out of Pennsylvania. His collection is vast and covers anything from obscure screamo to straightforward Youth Crew hardcore. He is also co-host of the Kill Your Radio Podcast (@thekillyourradiopodcast), which he does with his buddy, Fanboy Will. He also has a cat named Devi.
The reason I love (most of) the vinyl community and the impetus for wanting to do these posts, is that everyone you talk to has a friend with a collection they want you to see. Which is how I was introduced to Adam, 'a NYHC dude with a collection to prove it.'
As it turns out, we already follow each other; l I believe it was Adam's silk-screened copy of Cave In's Beyond Hypothermia (which I didn't know existed) that got my attention. Small world.
How did you get into collecting records?

My friend Mike, who now owns Welfare Recordsin Haverhill, Massachusetts and I got into the New York punk scene back in high school. We'd go to ABC No Rio as much as we could and pick up all the records of the bands we were seeing. I started branching off to the hardcore scene, which is also how I got into straight edge and veganism.
Honestly, the '90s feel so long ago, but it's safe to say my collection started growing from there. Where I'm at, it doesn't hurt to have so many record stores within walking distance of each other.
What was the first record you bought with your own money?

It was either the first Casualties 40oz. Casualty EP or a Rorschach 7-inch.
Is there a record or band that you always buy when you see it?

There are a bunch, but I'll mention a newer band, Vanguard. I'm trying to get all the variants of their Rage of Deliverance 12-inch. I'm only missing the test press and the "Labor Conquers All" slipcover.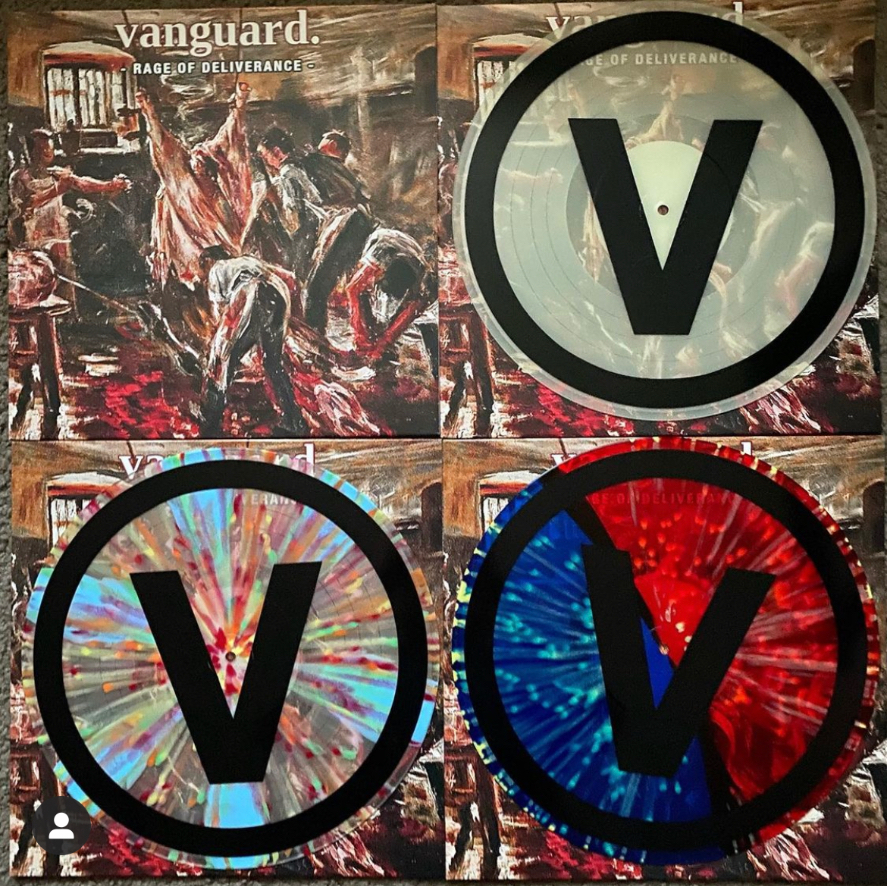 We all have one record that we sold that we completely regret, so what is yours?


The Eat Communist Radio 7-inch. I got it in a 50-cent bin, but ended up trading it for a bunch of different things. Actually, I can't remember a single record I got in that trade. Yeah, I'm pissed I got rid of that one.
Any thoughts on say collecting now, vs collecting 10 years ago? 

Fortunately, I have more income to spend on records now than I did 10 years ago. Unfortunately, records are a lot more popular now, so the value has gone way up.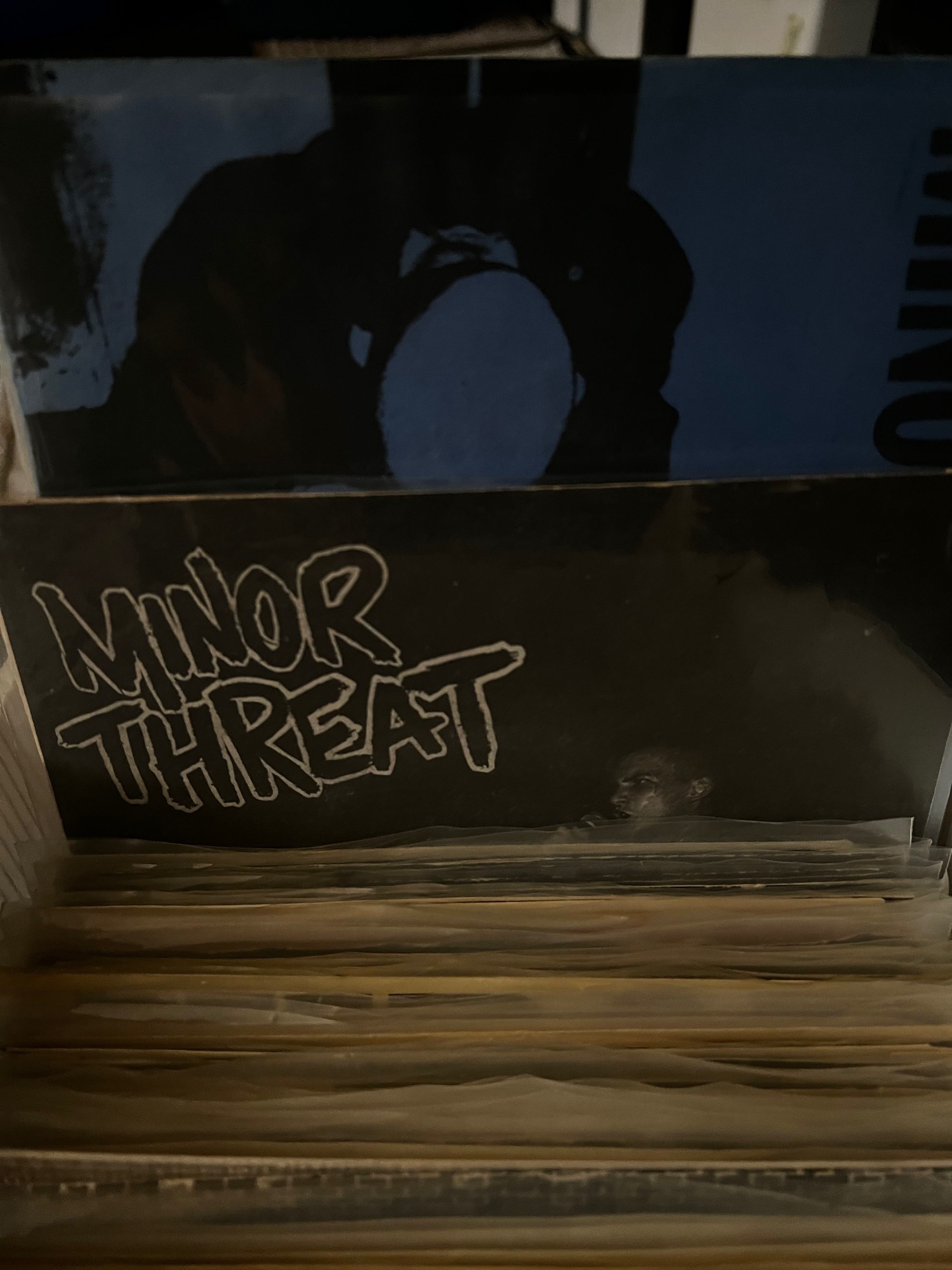 Is there a show or band you saw that you wish you could go back to and grab a 7-inch

There are hundreds of, but I'd say the Misfits. I'd love to have all their 7-inches and pressings. Same for early Dischord scene. I'd be so pumped to have original copies of the first six 7-inches. I can't wait to get that reissue box set they just released.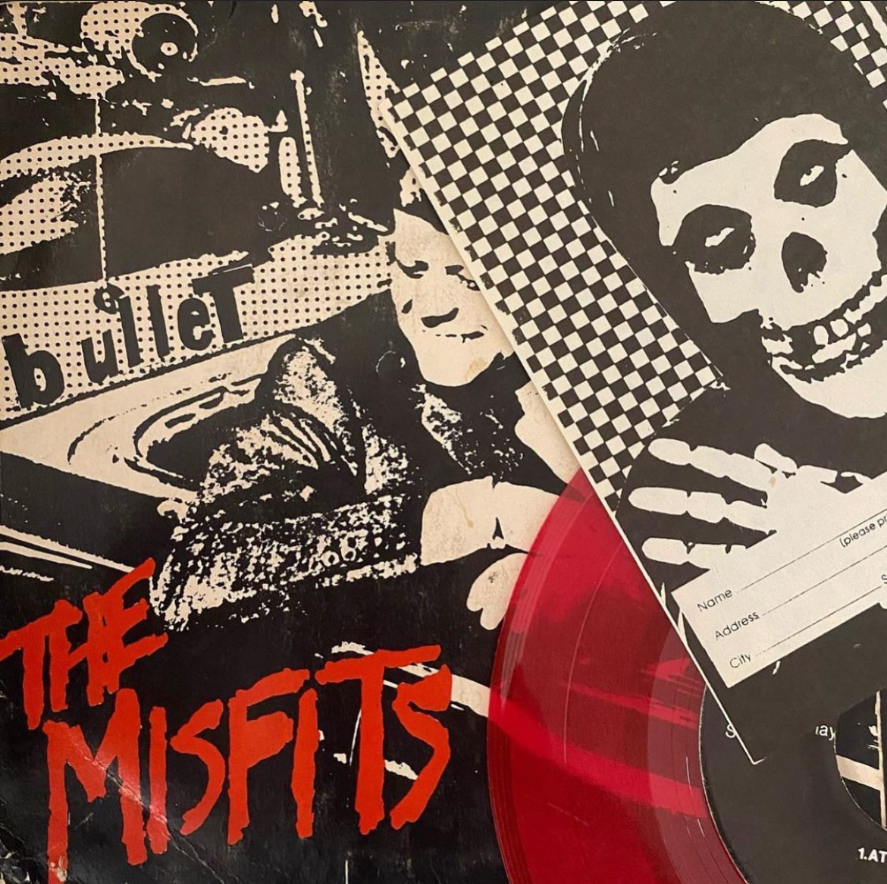 What's the last record you bought?

I pre-ordered the Hourglass Discography from Immigrant Sun, which coincidentally dropped today. I got the full bundle with all the variants, test press, shirt, poster, and a wood LP holder. I also pre-ordered Autumn's The Cycle Revolves in Ceaseless Motion 12" earlier this week. Yes, I got the test press too. It's not a record, but I also pre-ordered Spread the Disease The Sheer Force of Intertia on cassette. The '90s are back!

What are the records you think everyone should own on vinyl?

Bad Brains Roir and/or Rock for Light; and Gorilla Biscuits Start Today. Those albums helped mold me into the person I am today.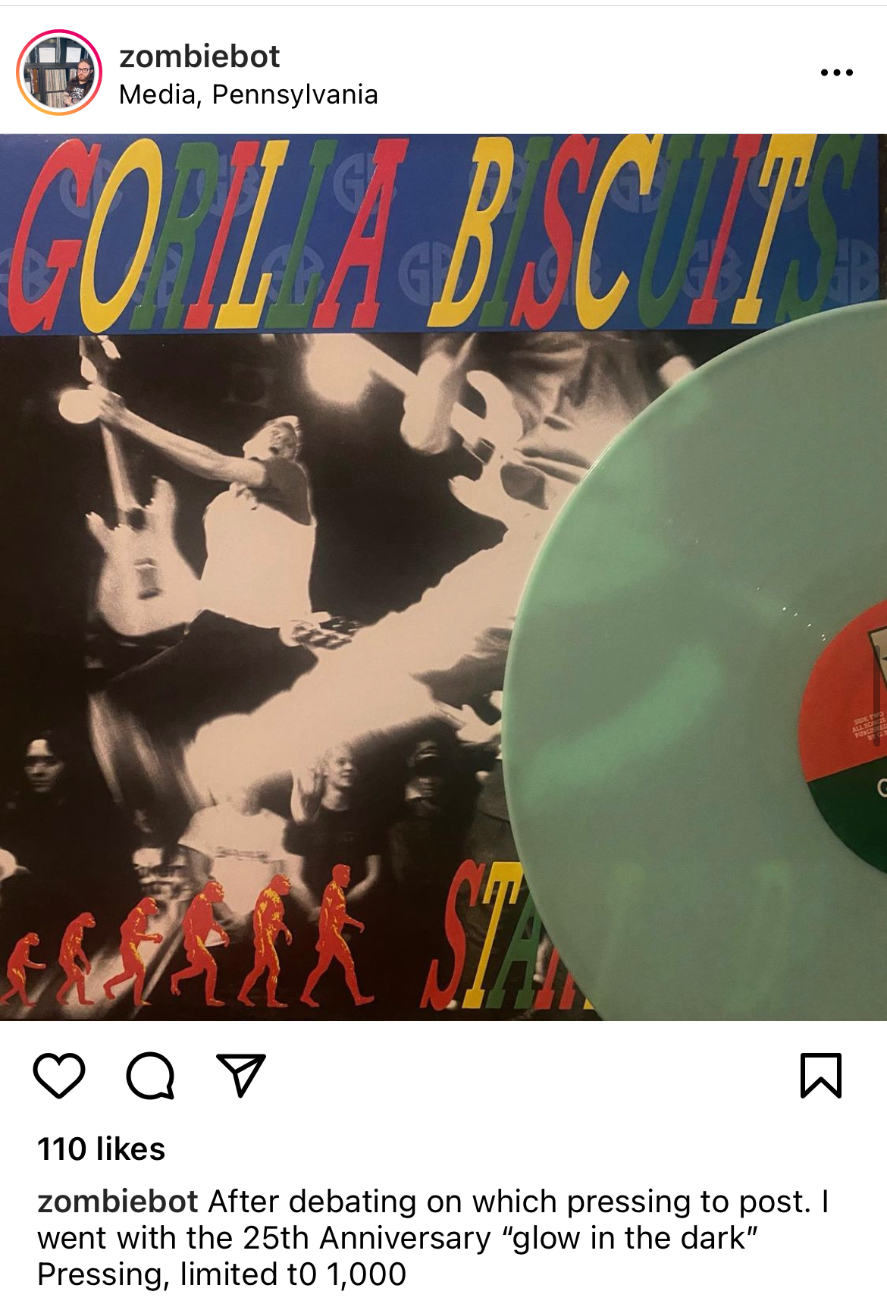 What's a record or genre in your collection that might surprise the readers?

I have a growing collection of wrestling records. It started with the WWF's The Wrestling Album and Piledriver: The Wrestling Album II. I got both of those when I was a kid. Now I have a ton, including a Tiger Mask record and two Freddie Blassie records.
Do you see yourself ever not collecting?

I don't see myself ever completely stopping. I might have a few months or even years where I slow down. That just means I won't pick up every single thing I see. I don't think I'll ever not collect.
Bands with or without vinyl we should be on the lookout for?

I'll give a mention to some of the newer bands which reminded me why I love hardcore in the first place:
Armywives
Omega Glory
Path of Resurgence
Iron Deficiency
Kaiju Daisenso
Frail Body
Vanguard
Working Through Rust
Blue Skies Burning
Inclination
Portrayal of Guilt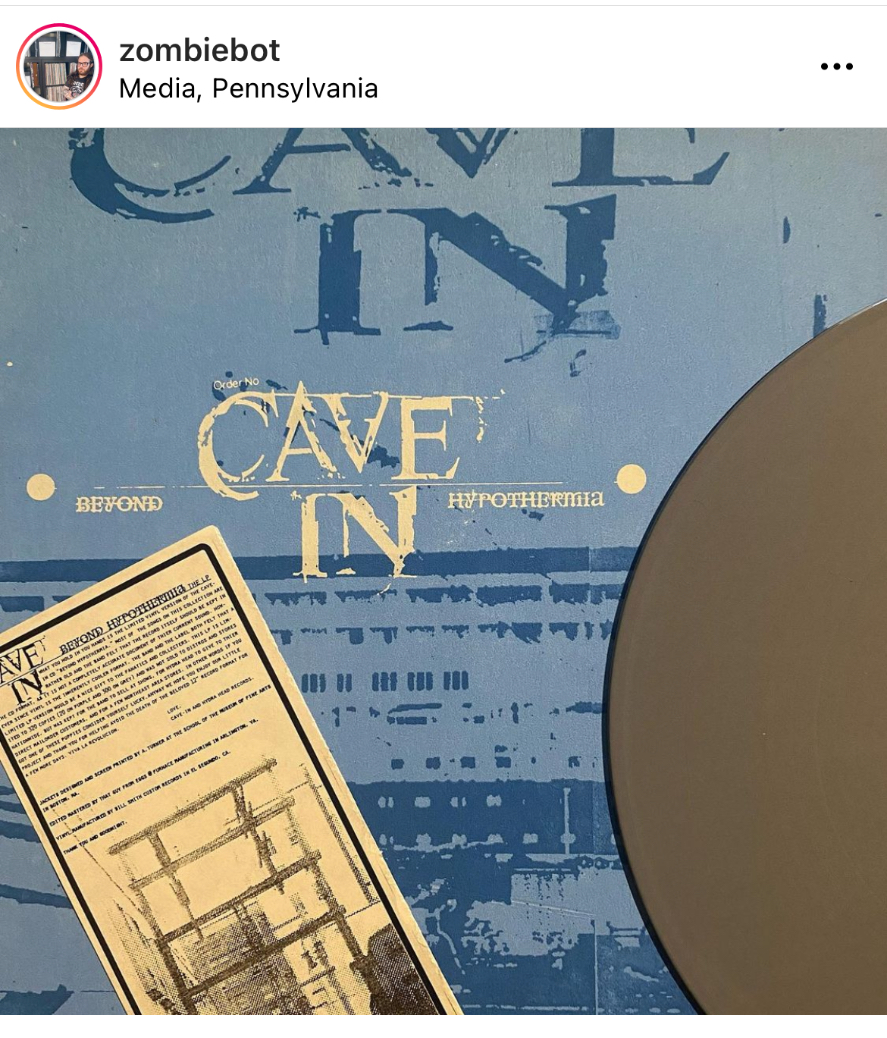 ***
See more of Adam's collection on his Instagram page.
***
Help Support What No Echo Does via Patreon:
***
Tagged: record collector