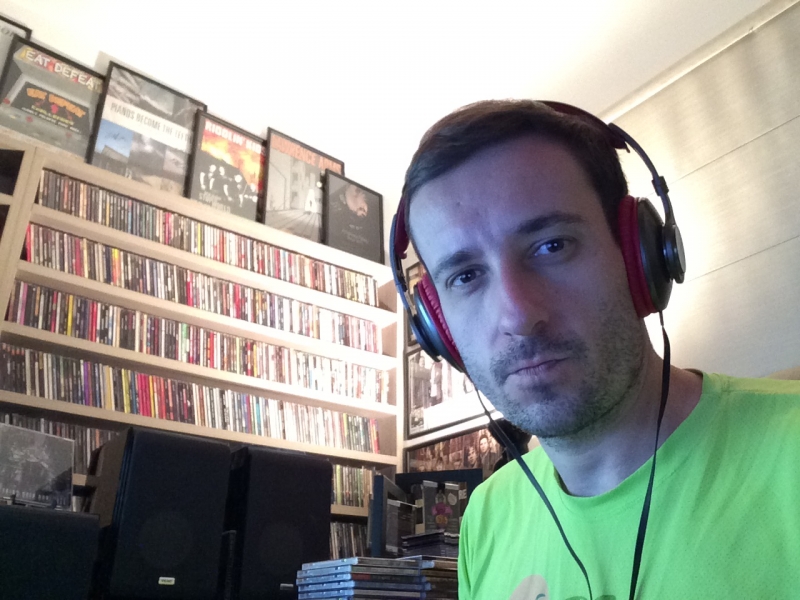 Eduardo Taú resides in São Paulo, Brazil, a city and country I haven't had the pleasure of visiting yet. One day. One day. Anyway, in the '00s, Eduardo wrote for the Canadian site, Punk International, and later on he started a label called Enemy One Records. During that venture, he licensed around 30 albums from foreign bands in Brazil and brought some bands over to tour there, including US Bombs and Horace Pinker. In 2014, he returned to the music scene with We Live in Hell, a website that became one of the most popular in the Latin American punk scene.
If that weren't already enough, Eduardo has told me that he's a big fan of a melodic rock band I played in years ago called Lakota. He might be our only Latin American (not including my families in Colombia and Ecuador) fan. Anyway, since he's such a massive music geek, I invited Eduardo over to the Record Collector club.
How long have you been collecting records?

I've collected records since I was 14-years-old. The first album I bought was Nirvana's Unplugged in New York. Today, after 23 years collecting records, I have around 10,000 items, most of them CDs, but I also have some vinyl, tapes, etc. All of them are related to punk and hardcore. I have a few hip-hop records, too.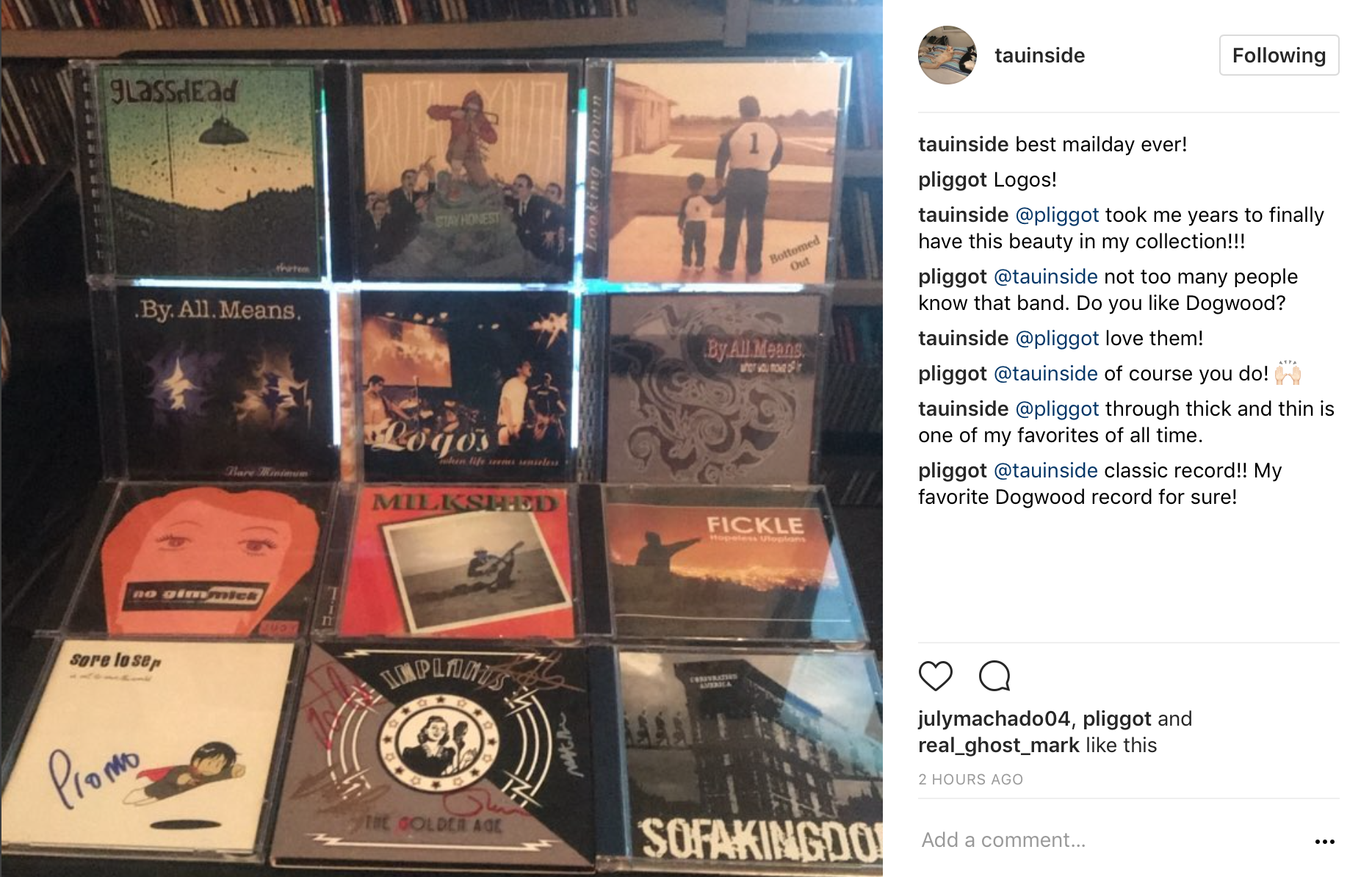 Where/how do you usually find your records these days?

Usually I buy from Bandcamp, Interpunk.com, eBay, and bands/labels' online stores. Most of the albums I like don't sell here in Brazil, so I have to buy them online anyway.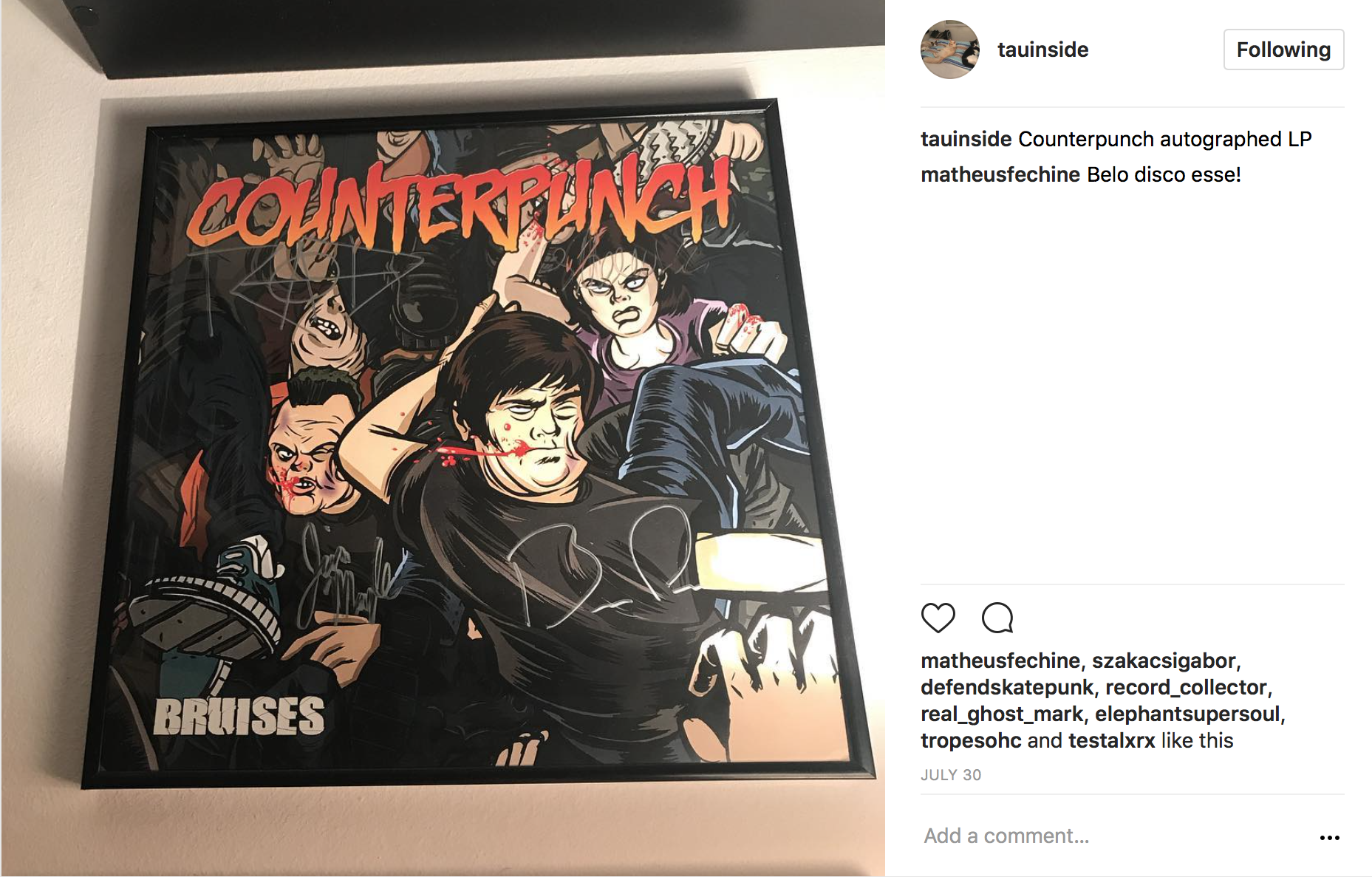 What is the most you paid for a single record, where/how did you obtain it, and what was it?

I paid USD $220 for a CD from a skatepunk Canadian band called 2Fast4U. It was an eBay bidding process and I wanted this album so bad in my collection. Some years later I saw the same record for sale for "only" USD $120. Recently, I bought a CD from my favorite skatepunk band, Third Bike Wheel, for USD $200.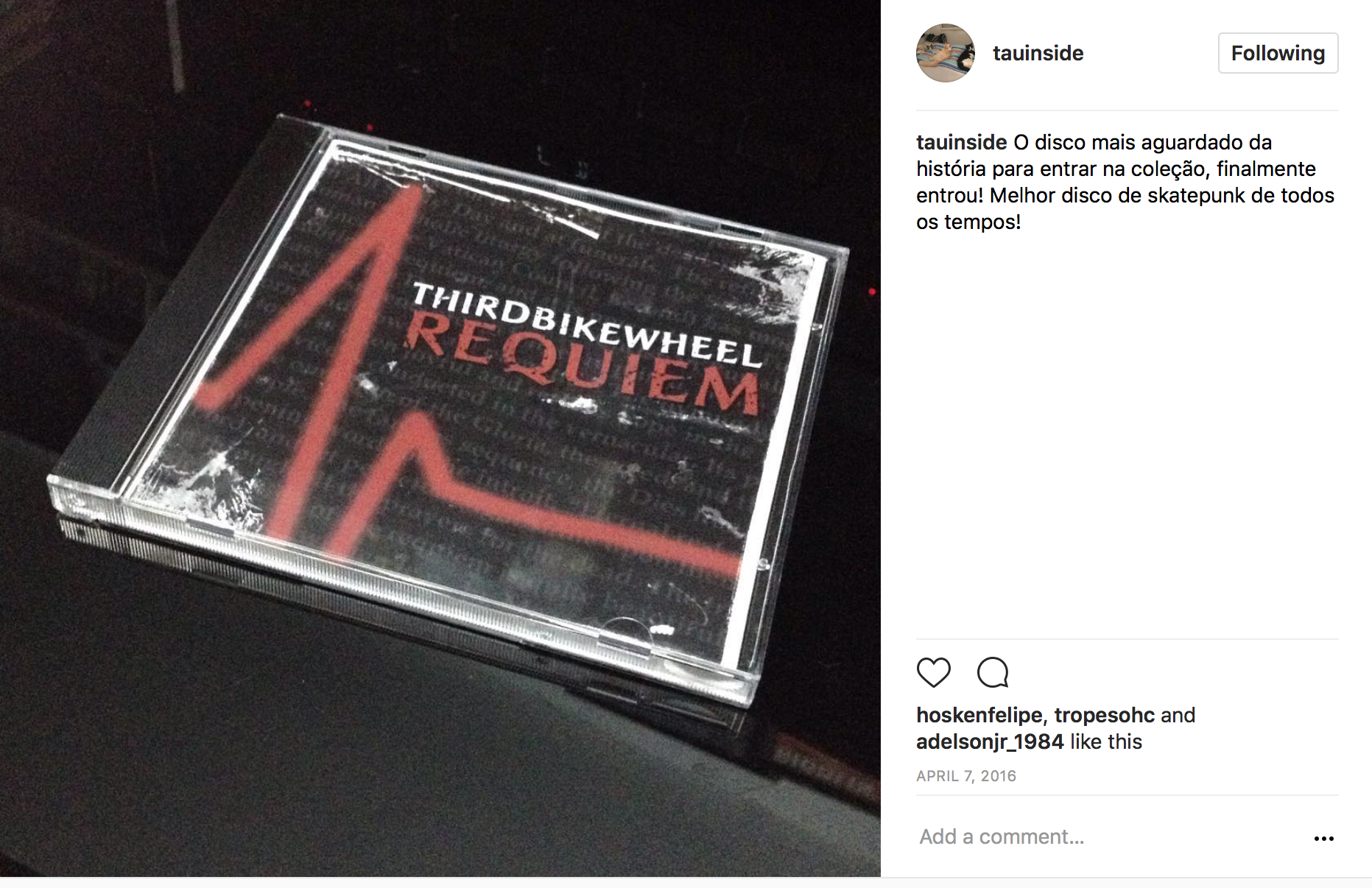 If you to pick one record label you feel had/has the best track record of quality releases, who would that be and what are some key titles you love?

For punk/hardcore we usually say Fat Wreck Chords and Epitaph, but there was a smaller American label called New School Records that I used to love every single release of them. My top three releases are:
7-10 Split, The Stars Have Fallen
The Coterie, Aesthete
Off the Record, Nothing New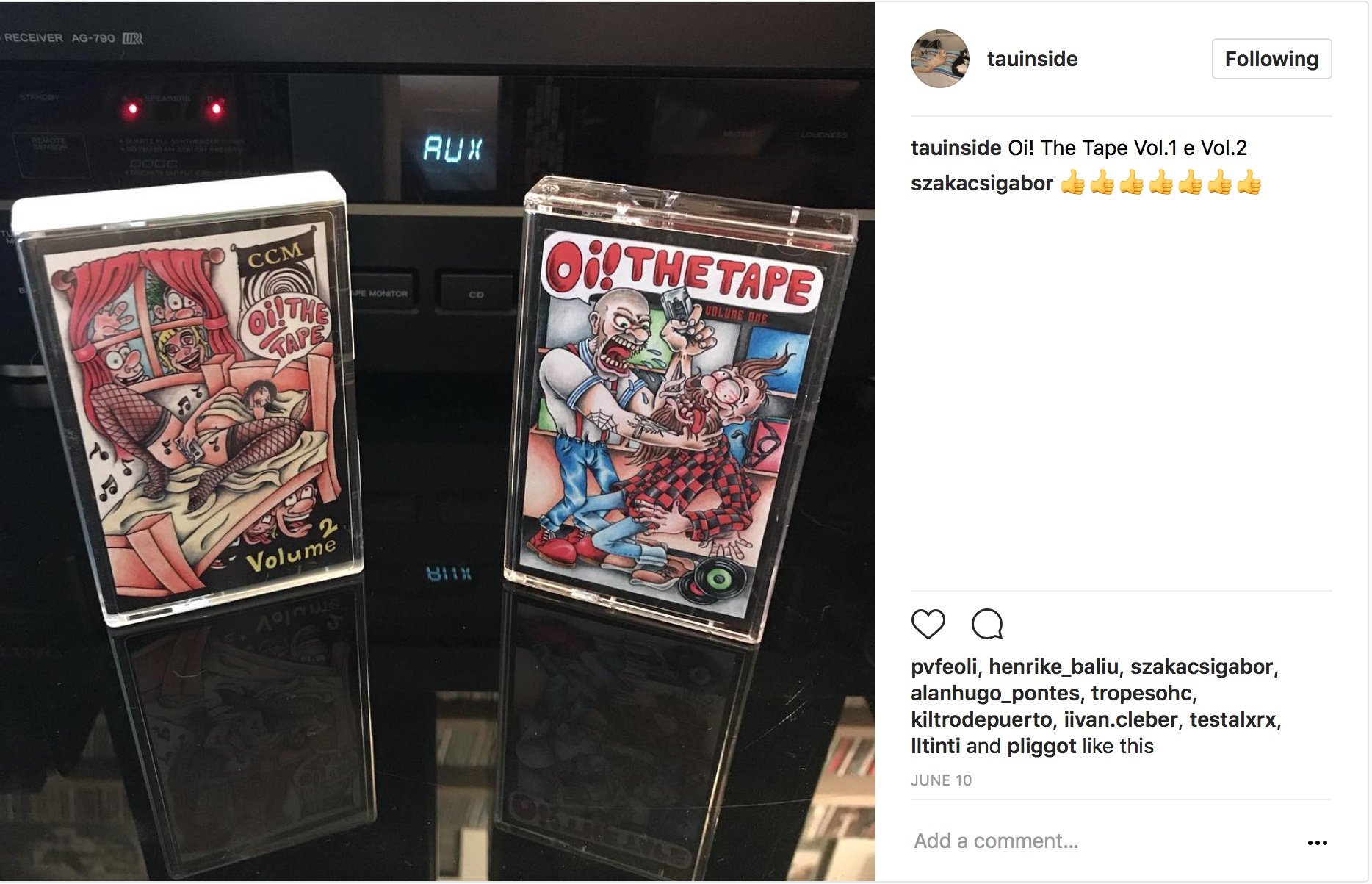 Of everything in your current collection, what is your most prized record and why?

I believe all records from my favorite band of all time, Craig's Brother. They are not rare but they are my favorites. I also have one CD of them autographed by all band members which makes this release my most prized one.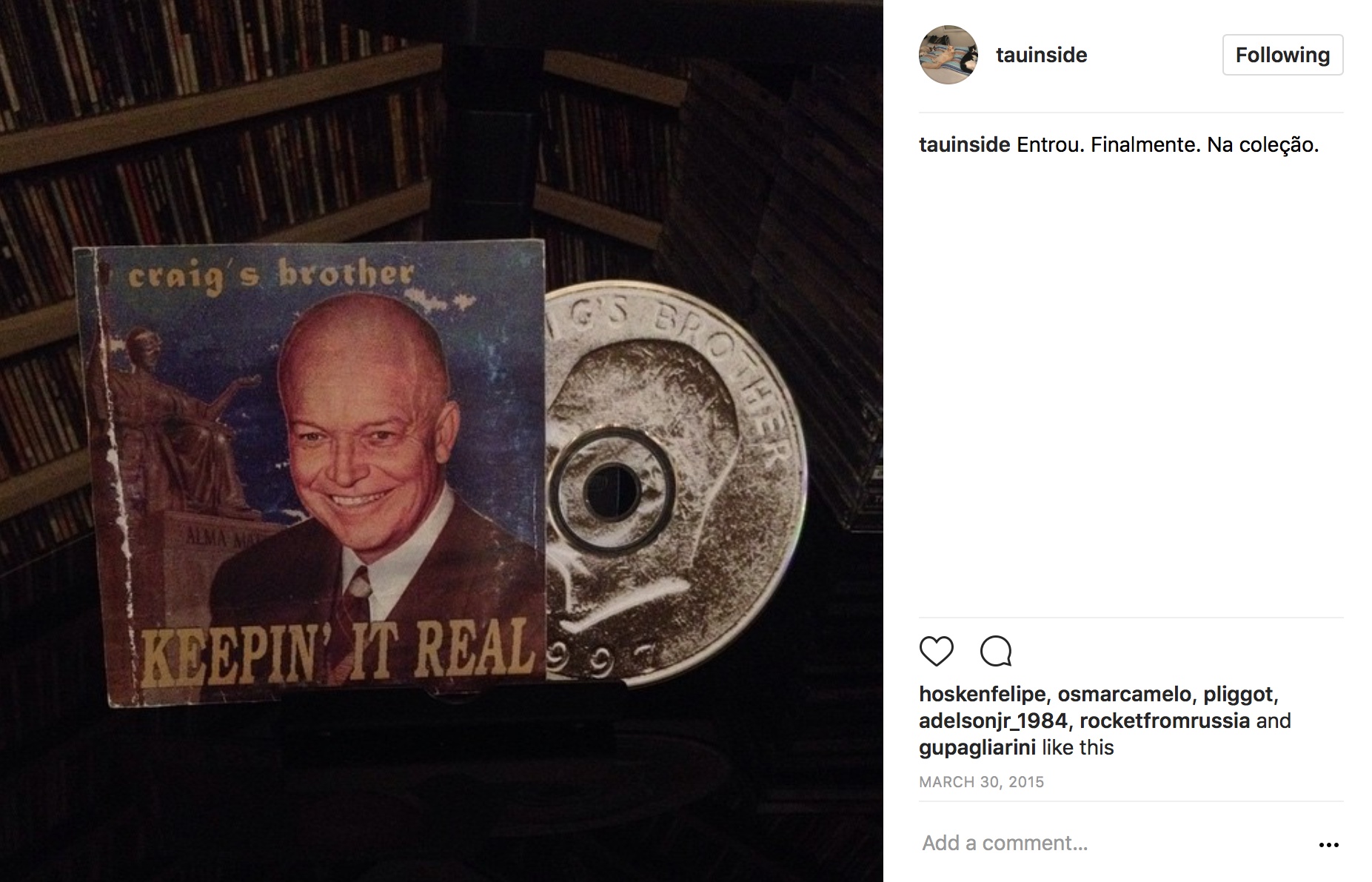 Is there anything that frustrates you about the current record collecting scene?

Yes, people saying physical format music is dead. I know there are less people who still care about physical copies today, but there's still some diehard fans who buy CDs, vinyl, and other types of physical music.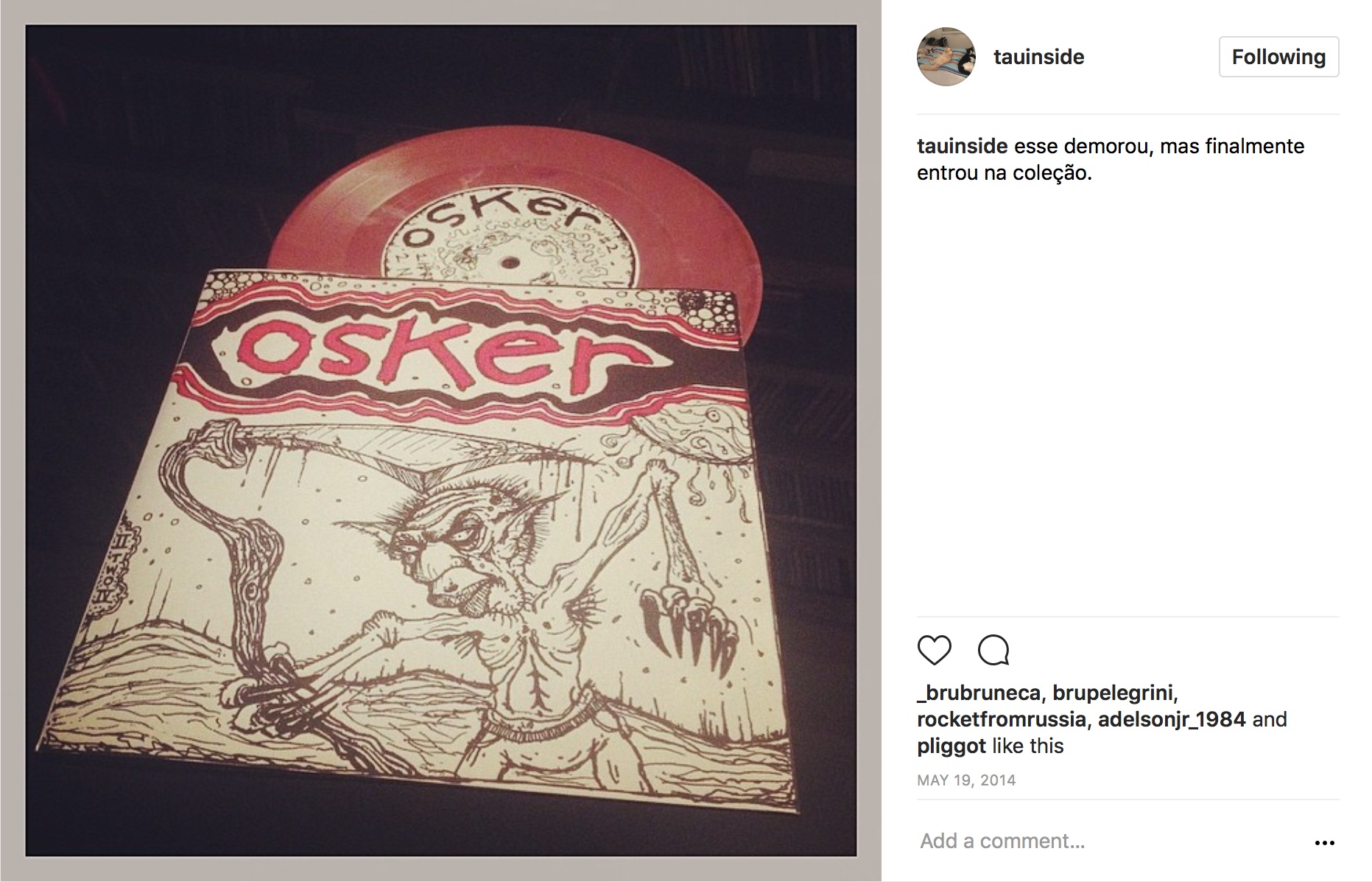 Which records are still on your want list that you've had a tough time tracking down through the years?

There are some rare skatepunk CDs I would like in my collection, but when they are sold it usually goes up to $300 USD. Today I don't pay more than $50 USD for a CD, it doesn't matter how rare it is. I like to buy cheap CDs on ebay for one cent to five bucks, this way I'm always discovering new music.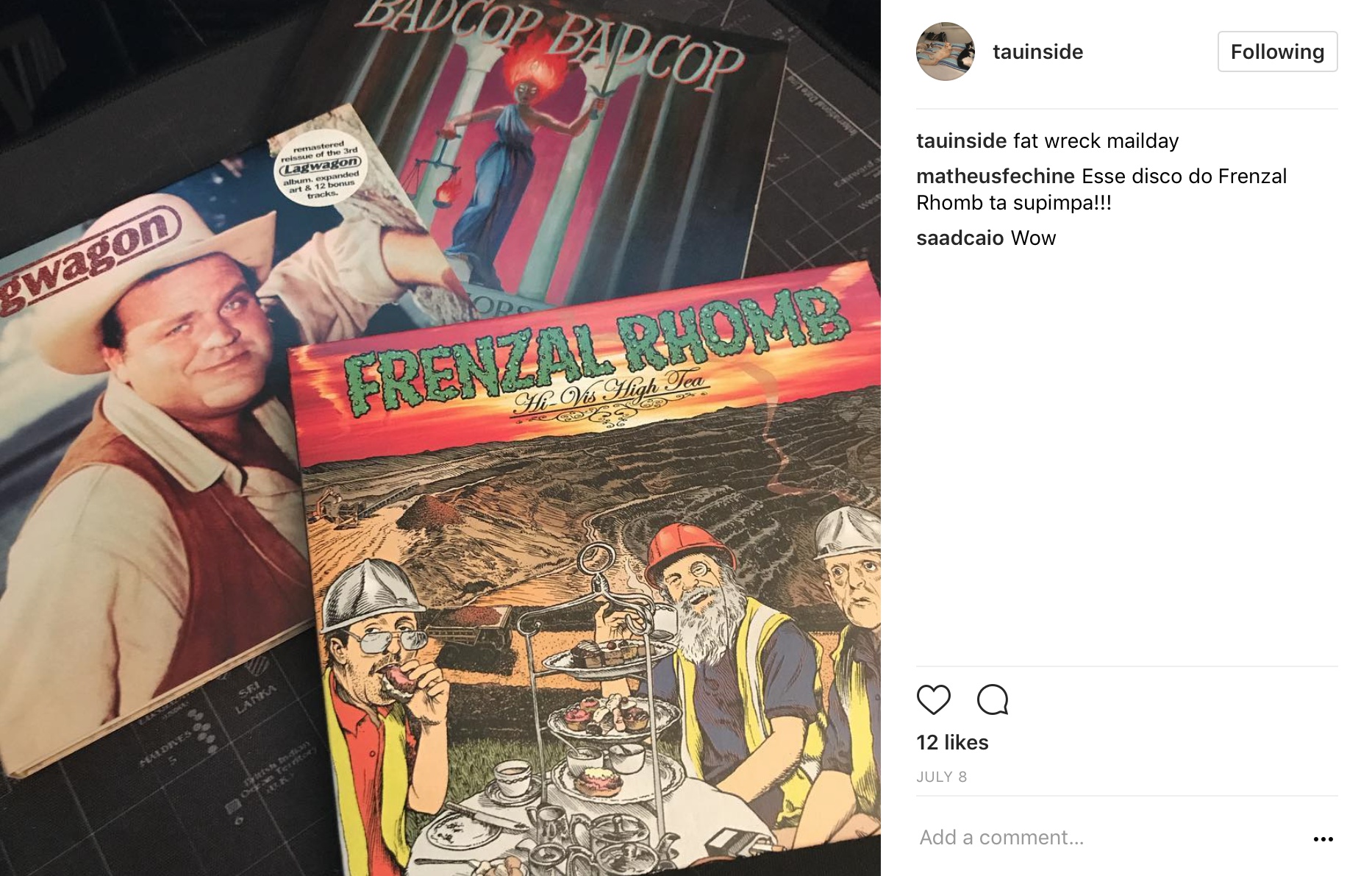 ***
Follow Eduardo on Instagram.
Tagged: record collector