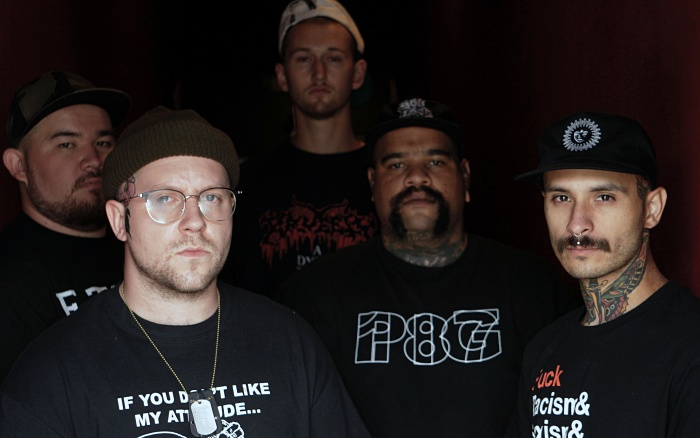 We're not sure if the guys in These Streets titled their latest record before or after the COVID-19 epidemic, but Expect the Worst is a fitting name for what we've all been going through this year. The Modesto, California quintet specialize in a metallic hardcore assault that leans heavily into the groove-driven riff side of their arsenal.
With a handful of releases already in their discography since 2015, Expect the Worst finds These Streets collaborating with musicians from members of such likeminded outfits as Easy Money and Desolated.
Today, No Echo is presenting the video premiere for the record's title track to whet your appetite:
"'Expect the Worst' shows the duality of the record, whereas the majority of the record is about dealing and overcoming dark thoughts, this song is about coming back stronger and not letting anyone get in the way," These Streets singer Cameron Ross tells No Echo. "The homie Troy [Martin] from Easy Money hopped on and closed it out and it also features posthumous vocals from my best friend who passed away in 2013. It's about seeing the life you had and getting it back."
Expect the Worst will be out on August 21st digitally through Blood Blast Distribution (Nuclear Blast) and CD through Upstate Records. You can be pre-order the CD now through Cold Cuts Merch.
These Streets on social media: Facebook | Instagram | Twitter
***
Donate a few bucks to help with No Echo's operating costs:
***
Tagged: these streets