Earlier this year, I put together a list of some of the parody hardcore bands from throughout the years. Going off the traffic the post generated, it was clear to me how fascinated many other people were with this subject, no matter how silly it might be. When I shared the link in a private Facebook group I'm a member of along with other musicians, label owners, promoters, and fans from the '90s hardcore scene, they began listing off some of the other joke projects centered around the music we all love.
So, naturally, I figured it would be fun to compile another feature piece about parody hardcore bands. Hopefully no one gets hurt!
Uniform Approach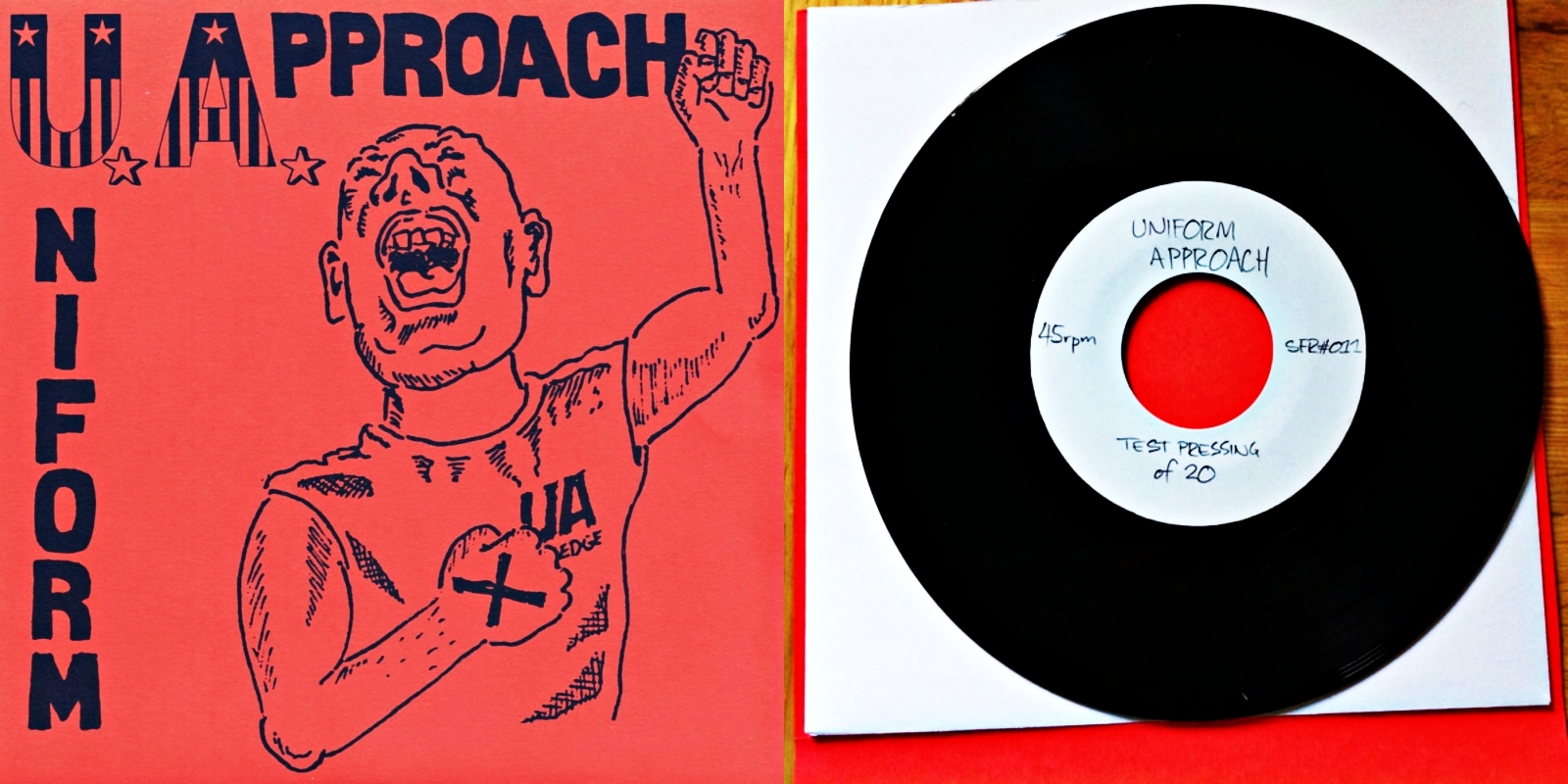 Ripcord and Heresy are two bands that have had made a big impact on the faster-minded side of the hardcore scene going back to the '80s. Well, in 1989, members from both those UK outfits came together in Uniform Approach, a tongue in cheek tribute to the American straight edge movement of the time. I'm not certain, but I don't think anything else was ever released by these blokes, but if you can track down a copy of their 7", I think it's a fun record.

Black Fag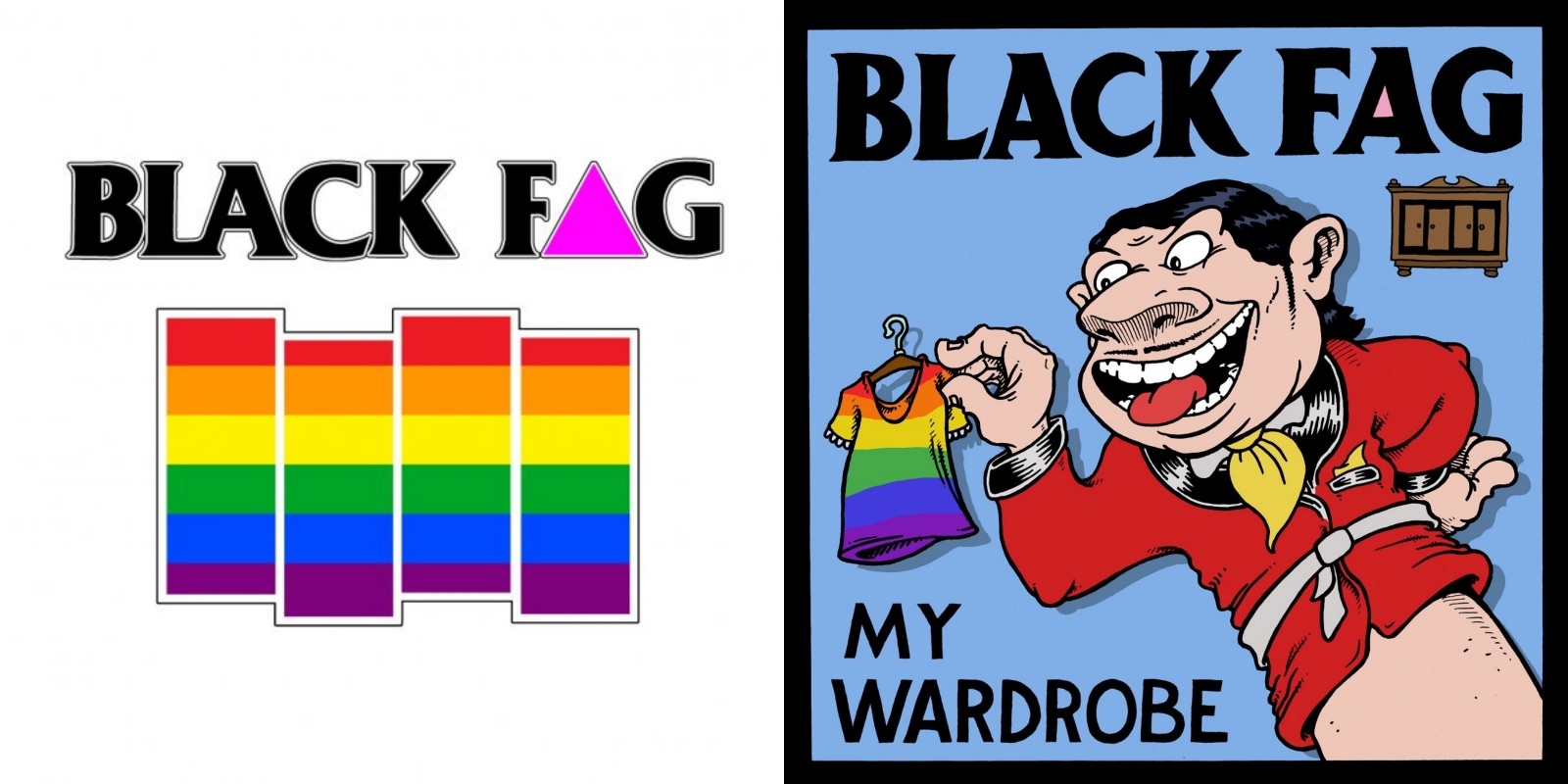 Black Fag is a gay Black Flag tribute band. No matter how you might feel about that, you have to admit that their stage names are gold: Liberace Morris, Robo Simmons, Greg Streisand, Cher Dykeowski, Bugger, Joe CarGucci, and Raymond Pettiboner. "We're sticking with the covers for now," said Mr. Morris in an interview about his group. "If we did originals it wouldn't make the humourless hardcore kids cry as hard, so where's the fun in that?" Cue the haters!

Ezekiel: 24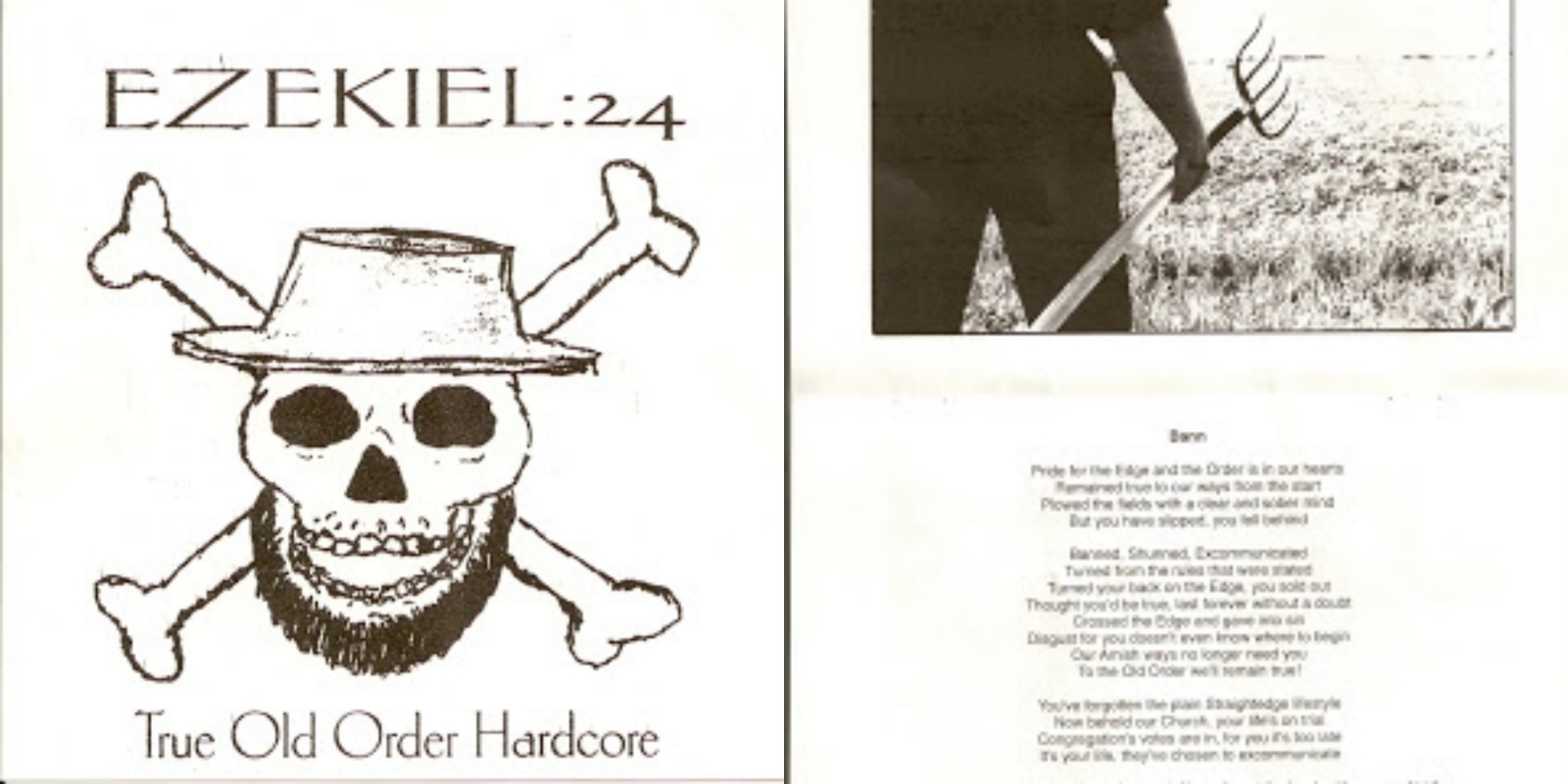 If it weren't for Chip at Stuck in the Past, I would have never learned about Ezekiel: 24, a hardcore band rooted in Amish tradition and values. While their back story turned out to be a complete fabrication, it definitely was a clever gimmick! According to Chip's write-up about Ezekiel: 24, the band would have locked in a record deal with Eulogy Recordings (Morning Again, New Found Glory) if they had indeed been Amish. Sadly, I couldn't find any of their music online that I could embed here, but here's a sample lyric: "Rise up each morning, before the break of dawn while you all sleep / Must take on duties out on the farm, to try to make ends meet"
Bridgeburne r
This one is nuts. Bridgeburne r was comprised of Damien Moyal (Culture, As Friends Rust) and Kaleb Stewart (As Friends Rust), Bill Clower (Radon), and Eryc Simmerer (Speak 714). This is what Damien told me about the project:
"I met Eryc in Europe when Culture and Speak had a couple of shows together, and again when As Friends Rust was touring Europe, by which time Eryc was living in Amsterdam. We hung with him and the idea came up to start a band. He sent Kaleb and I some tapes, we recruited Bill Clower, and Eryc came to Gainesville to run through the songs (once, if memory serves) and record. We created a fake history as a band from Texas that somehow had split 7"s with both Nausea and Born Against and a few other songs, and the CD was framed as 'What Do You Know About Bridgeburne R? The Singles Collection, 1986-1992,' the supposed duration of the band's career.

We used fake names and released the CD on Belgium's Genet Records. We toured Europe with Fall Silent! Amazing [laughs]. No one cared because we really shot ourselves in the foot by using fake names. No one knew we were from other bands. One dude spend good money making a one-off lathe 12" because it was never on vinyl."

On X Point
All I really know about On X Point is that it was a goof thrown together by the late Ink & Dagger singer, Sean McCabe. Their 1987 demo was actually recorded sometime around 1998, and they took the scam a bit further, creating a phony history, including a story about one of their supposed shows where they opened for Chain of Strength and Uniform Choice in the late '80s. Either way, Sean's snotty vocal style fits the Youth Crew-styled hardcore of On X Point like a glove.

Straight Youth
Do you remember a Florida hardcore band called Powerhouse (no, not the group on New Age Records), well, after their singer, Ross Youth, stopped being nailed to the X, he decided to annoy sXe folks with Straight Youth. As you can hear below, the band does sound pretty convincing in their execution, but with song titles like "Stupid Drugs" and "Str-8 Str-8 Str-8," Ross and company were trying to push as many buttons as possible. Taking the project to another level, Straight Youth even made shirts!

Chicano-Christ
With a lineup that featured Mario Rubalcaba (Rocket From the Crypt, Clikatat Ikatowi), Kevin Murphy (Farside, 411), Ron Martinez (Final Conflict), and Steve Almeida (Downer), Chicano-Christ could have easily been a killer "serious band," but on this one-off, they went for the comedy relief. In the excellent The History of Nemesis Records book, label owner "Big" Frank Harrison describes Chicano-Christ as the "lighthearted punk rock version of Brujeria," and that's a pretty good call by the dude, especially since they recorded a song called "Brujeria Goes to Hell." Orale!

Satanic Threat
Satanic Threat finds current and ex-members of Nunslaughter and Midnight playing speedy hardcore of the Minor Threat spirit with lyrics that could have been lifted from Seven Churches. The band's In to Hell 7" ended up becoming something of a underground "hit" in 2008, prompting Hells Headbangers to reissue it in 2013 along with a recording of Satanic Threat's 2008's hometown gig in Cleveland, their only live performance to date.
New Jersey's xOne Wayx counted musicians who at one time or another played in Thursday and Between the Wars, joining forces to write songs about such important topics as hating the Dallas Cowboys (as a NY Giants fan, I can get behind that sentiment) and MySpace. They have a song called "Generic Hardcore Song," which despite being designed to take the piss out of the genre, is so spot-on in its delivery that you can tell the guys do truly love the sound.
Tagged: parody hardcore bands