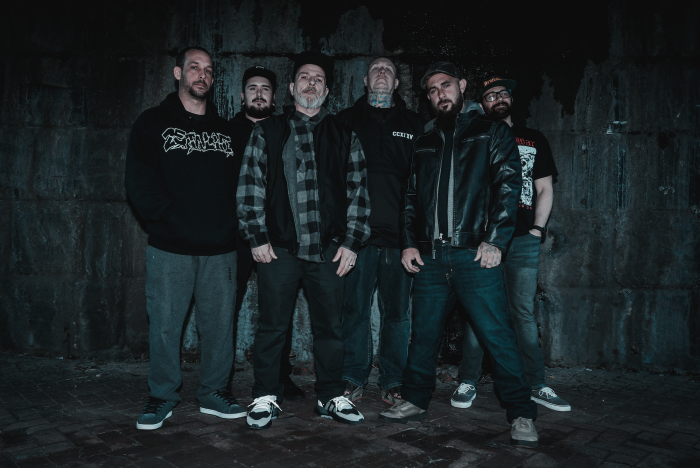 With a recent string of releases including Leeway and xForgiveness Deniedx on its schedule, Upstate Records doesn't seem to be slowing down any time soon. Today, No Echo is partnering with the New York-based label to announce its newest addition to its roster: Departed.
The New Jersey group play a death and black metal-informed take on metallic hardcore that brings to mind everything from H8000 to Disgorge to All Out War. While Departed are preparing the material for their first full-length release on their new label, they've decided to unveil a track called "Survivor's Guilt" to give listeners an idea of what lies ahead. The song was mixed and mastered by Len Carmicheal (Dissent) at Landmine Studios in New Jersey and can be heard below:
"Yeah, it's my daily question, 'why did I make it while others died"," Departed vocalist Joe Stanley told No Echo about the pondering that inspired the lyrics behind "Survivor's Guilt." "Its about the constant on edge, constant fear of time running out."
Stay tuned for more info on Departed's next release. You can also download "Survivor's Guilt" on Bandcamp, and if you want to stream it, all of the usual suspects (iTunes, Spotify, Amazon) have you covered.
Give Departed a follow on Facebook and support Upstate Records by checking their store out.
***
If you dig No Echo, you can donate a few bucks to help with the site's operating costs:
Tagged: departed