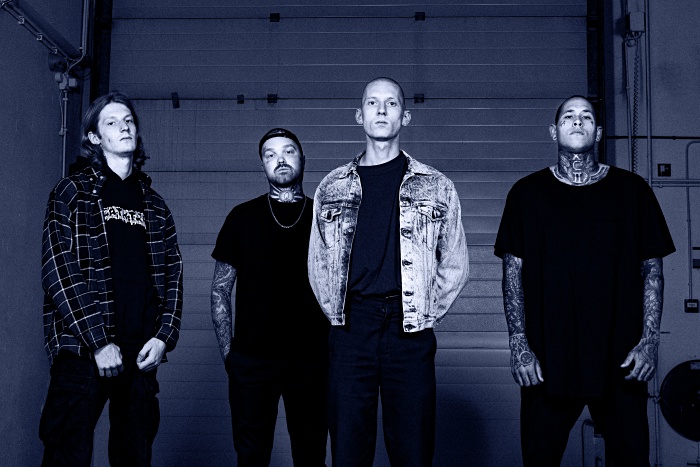 Initially coming to life in the southwestern regions of the Netherlands, Hawser is a metallic hardcore band that has been doing their thing since 2011. Throughout that time, the quartet has released two full-lengths, an EP, and mounted tours throughout Europe, sharing stages with the likes of Suicidal Tendencies, Turnstile, and Madball along the way.
Now signed to Isolation Records (Mortality Rate, Blind to Faith), Hawser are gearing up for the release of their third album, All is Forgiven.
No Echo is not only bringing you the premiere of "Bury the Hatchet," a track from the forthcoming record that features Jesus Piece vocalist Aaron Heard, but we also chatted with Hawser frontman Stijn about the collaboration and more.
What can you tell me about "Bury the Hatchet," both musicially and its lyrics?
Musically, I think "Bury the Hatchet" embraces the new Hawser sound perfectly. It's more technical but it still has the groove that people are used to. Lyrically, I was able to let myself go on this song. I usually have the tendency to be quite lenient when it comes to solving conflict but this song captures the feeling you get when you just can't see eye to eye with someone anymore. Sometimes you try to solve a conflict and swallow your pride, owning up to your own vices.
Sometimes people are just unwilling to do the same. It's sad, but it happens. At some point you're done with enduring the other person's shit and you just deadlock and want that person to be out of your life. This song is about that. Aaron laid down the last couple lines making the song ten times more huge.
How did you guys initially connect with Aaron?
So, we met when we played a show with Jesus Piece and Year of the Knife in Hamburg back in June 2018. Aaron came up to us saying he dug the set so we started chatting and ended up going out with a bunch of guys from Jesus Piece and Hawser. Our guitarist Leo and Aaron have been friends ever since and when we played together again in Gouda, the Netherlands, we let Aaron do his thing over the pre-production of the track.
The world of music Hawser is part of isn't exactly known for bands staying together more than a couple of years. What has been the secret to your longevity?
Good question. I think we kind of cheat when it comes to longevity because we've changed members quite often. That being said the people that are in the band now have been in the band for quite a while or have been filling in for even longer. I think the secret is is that we just don't give up. I think for every member there's always something on that we want to work towards.
We've had our fair share of setbacks but there's always something on the horizon, say a tour, say a new record. The band has developed a lot sound wise as well which I think always gives everyone a sense of urgency when it comes to writing new material and putting it out. We just want to showcase our development.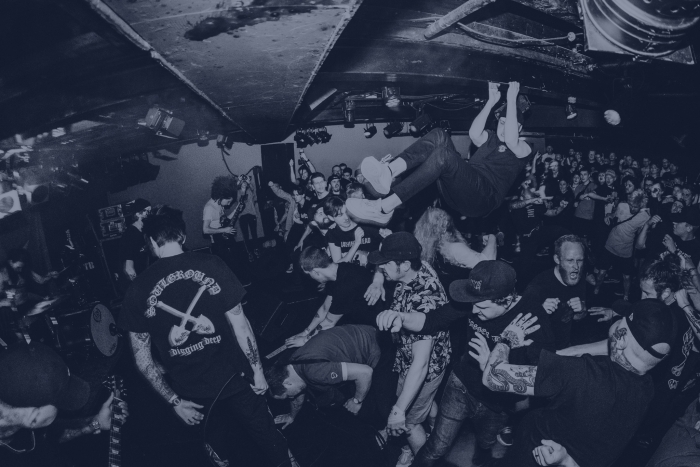 Staying on that topic, since you've been together for quite some time now, how would you describe Hawser's evolution of sound and style? Also, do you find it hard to connect with the very early material these days?
When the band started we were all kids. I was 15. What I think is nice about the band is that, even though we were absolute shit when we started we've always done our own thing, in a certain way. That's not to say we didn't conform to certain "hypes" of sound that came and went but with every record we've always had an idea of what we wanted to sound like and what we wanted to incorporate into it, and it still turned out to be an easily identifiable sound.
I think with Hawser, the way the records turn out is a good reflection of what all it's members enjoy musically personally, rather than what is the dominant sound of the scene at the time, even though it might be influenced by it. As much as it is hard to connect with the early material, considering I really don't like it, I also appreciate that it's there. As I was saying I was 15 when the first EP came out. I was 17 when the first full-length came out.
I recognize that they're not amazing EPs or records, but I'm glad I sonically captured the way I felt at that age, just from a personal perspective. And because I'm happy about that personally I'm not really 'ashamed' of the material in band perspective either.
It's a good snapshot of who we were at the time. Where a lot of people might have photos or diaries I'm also really glad I have a record that captured my feelings.
All is Forgiven is out September 18 via Isolation Records. All of the global pre-order info is available here.
Hawser on social media: Facebook | Instagram | Twitter
***
Donate a few bucks to help with No Echo's operating costs:
***
Tagged: hawser, jesus piece