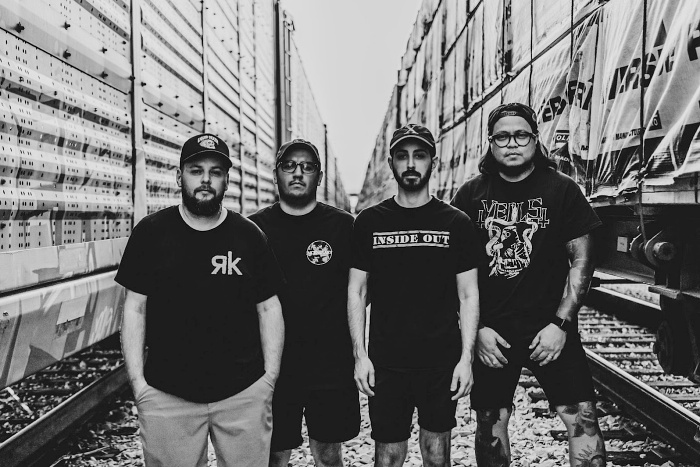 Ever since working with vocalist Martin on a mutual aid fundraising project last year, I've been picking up what Civilian Mind is putting down. No Echo readers will remember them from a feature discussing the who, what, and why of the relatively new band that dropped in early 2021.
Well, the Civilian Mind squad is back with a new single, premiering exclusively through No Echo, titled "Nobody Knows Me," a sneak peek of what we can expect from their upcoming EP Remembrance, due out next month.
Sitting down to chat with Martin about the track (which leans heavily into a sound that any fan of bands like Verse, Go It Alone, or Sinking Ships will definitely appreciate), he had this to say:
"The song talks about no matter where you're at in life, you always feel you're alone and have no support. Although that isn't the case at all. You have an amazing support system but refuse to see it due to your past. Talking about feeling that if you were dead, the world would be better off. You refuse to change your ways in life because you found that comfort in the pain."
Check out "Nobody Knows Me" below in this exclusive premiere:

Following the harrowing era of fear, loss, and confusion that we've all endured (and are still enduring!) under the specter of COVID, I'm sure this is a sentiment that we can all relate to.
Keep an eye on Civilian Mind and their assuredly bright future, and in the meantime try not to wear out your speakers by blasting "Nobody Knows Me" on repeat waiting for the full EP to drop!
Remembrance will be out October 1st via Version City Blues (cassette/US), Irish Voodoo Records (vinyl/US) and Ugly and Proud Records (cassette/possible vinyl/EU).
Civilian Mind on social media: Facebook | Instagram | Bandcamp
***
Help Support What No Echo Does via Patreon:
***
Tagged: civilian mind