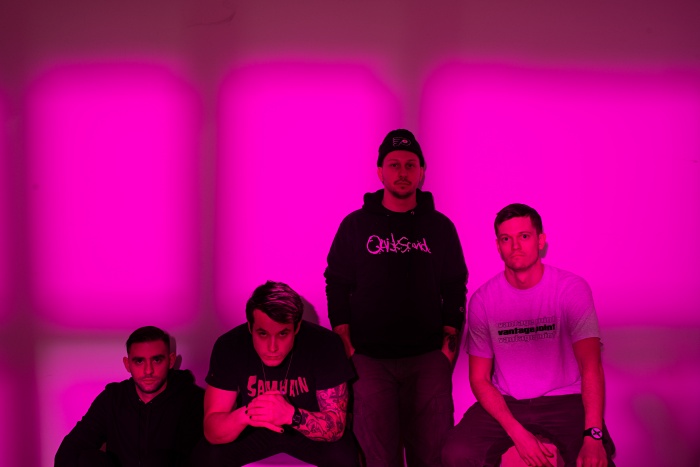 It's been a couple of years since Fixation first appeared on No Echo. Since then, the Philadelphia-based hardcore outfit has toured throughout the US and released two EPs, plus a track called "State of Anguish" last summer. Since then, the band and frontman Matthew Green have parted ways, and brought in new vocalist, Wyatt Oberholzer.
"After 2 years with Matt, things just weren't working out," Fixation drummer Dan White tells No Echo of the split. "We had a number of personal differences and disagreements on how things should be handled as a band. We didn't feel that he appropriately represented us as a group. So, we decided it would be better to continue on with out him. Wyatt currently plays bass in two of Michael's other bands (Drowse, Chemical Fix) and has filled in on bass for us before.
"When he expressed interest in trying out for vocals, we were all sort of baffled because Wyatt has never fronted a band before and none of us even knew what he would sound like. He's been involved with Fixation since the beginning—not to mention he's a close friend of ours—so of course that would seem like the perfect replacement. It's funny because he already knew most of the lyrics anyway, seeing as he recorded every Fixation song and has probably listened to each track a hundred times. Wyatt showed up to our next practice to give it a shot and blew all of us away. We immediately knew this was the perfect fit for us. This is what what we needed."
For those of you who might not know, Wyatt is a talented producer/engineer who has worked with such bands as Year of the Knife and Struck Nerve.
So, how does Fixation sound like with Wyatt behind the mic? Well, sink your teeth into 3 new tracks below and hear for yourself:
Do you think Fixation's sound has changed a lot with the new addition to the band? "Fixation's sound has definitely changed as it would with any band after replacing a vocalist," states Dan. "Wyatt's vocal range is a little different from Matt's, but in our opinion ideal stylistically for a fast hardcore band. They're powerful with lots of grit and backed by raw emotion."
Guitarist Mike Bifolco goes deeper on Fixation's new songs: "Musically, our sound has taken a darker tone. We're still doin the whole playing fast in E standard thing that a lot of the scene right now may be intimidated and confused by. The new material is heavier and more dynamic without losing any of the energy from our previous releases.
"In this effort we are pulling more influence from bands like AFI, Samhain, and American Nightmare. This was just the most natural transition for us to take and we're all excited about it again."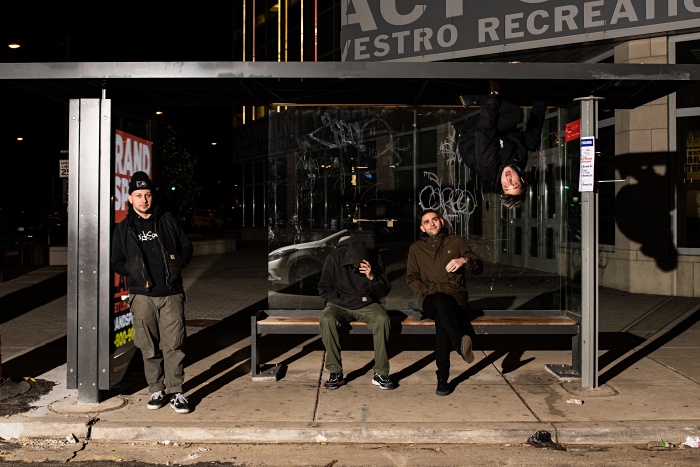 I ask Dan whether he thinks Fixation will become more active now that the lineup has been refreshed: "All of us are busy with our jobs, life, etc. but we are still going to continue to play out and tour as much as possible. Having Wyatt in the band has definitely revived all of our drive for this band. In 2020, we have a lot of exciting things in the works. We're playing in Philly March 21st with legends Shark Attack (a band that has been a huge influence for Mike and I since high school). Our friends, Restraining Order and Worn, are on the bill as well, so that show is going to be fun.
"Beyond that, we will be playing shows in Baltimore and other parts of PA in March. We're doing a short Midwest tour with Chemical Fix around Promcore Fest in Tulsa, OK (May 8-9) in which both of our bands are playing. More info on that will be announced shortly. Other than that, we just have some cool weekend stuff going on, one-off shows on the East Coast, and maybe tryna do a longer run somewhere this summer who knows. Just hoping everyone likes these songs as much as we do and that we can get out and show people the new Fixation."
Fixation on social media: Instagram | Bandcamp
***
Donate a few bucks to help with No Echo's operating costs:
Tagged: fixation