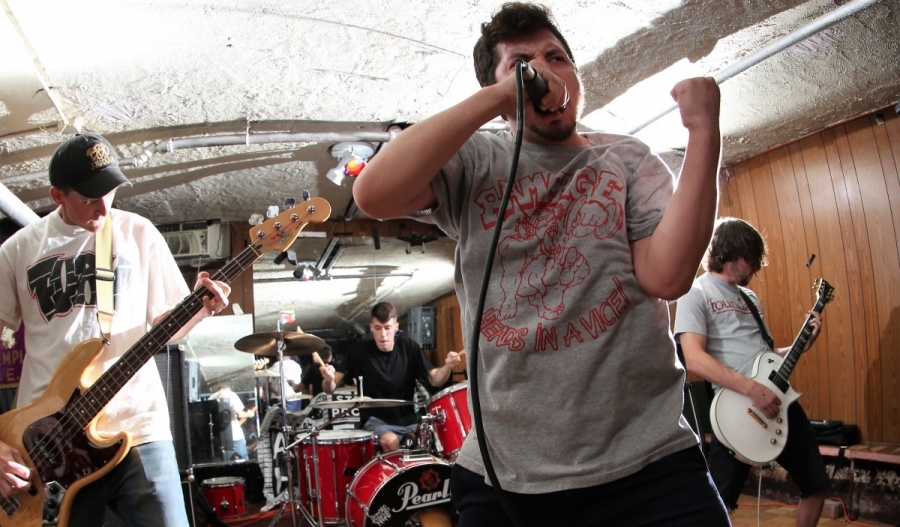 Together for over a year now, Pummel counts '80s NYHC, crossover, and '00s Boston hardcore as their prime influeces. The group is fronted by Matt McCarthy, a Boston native who has been part of his local scene for close to a decade now. Since releasing a kick ass demo in late 2016, Pummel recently unleashed a 4-song EP called Force of Will. I like to think that the band play have a certain "what's there not to like"-ness to their sound. It's all heavy and catchy, just the way I like it.
Since he's involved with the Massachusetts hardcore scene as both a fan and a musician, I figured it would be great to get some recommendations from Matt about some of the newer bands we should all look out for.
Vantage Point
The new generation of Boston straight edge. Vantage Point follows the path set by Ten Yard Fight, In My Eyes, and Have Heart. Great riffs and insightful lyrics. They dropped a promo tape in August and it's killer. All fans of '90s hardcore will want to check this out.
Kind Crew
Kind Crew just dropped their demo in August and it is killer! They exude positivity from the first song to their cover of "For the First Time" by Insted. Not shying away from their influences of youth crew new and old, you'll be moshing! You would be hard-pressed to find people more passionate about hardcore.
Ritual Blade
Insanely heavy with crushing vocals. They bring unlimited energy every time they take the stage. Ritual Blade takes the best parts of Trap Them and All Pigs Must Die and make it all their own.
Restraining Order
Coming out of Western Mass, Restraining order gave us one of the best demos of 2017. With an unlimited supply of bouncy catchy riffs, they bring back memories of the first wave of Boston hardcore. Make sure to catch their set at America's Hardcore Fest in December!
Ammunation
Yet another killer demo to come our way in 2017. Spot on NYHC worship. If you like Rest In Pieces or Breakdown, you'll dig Ammunation.
***
You can listen to more of Pummel on their Bandcamp page, plus they also have a snazzy t-shirt available at this link.
Tagged: massachusetts hardcore, pummel hardcore