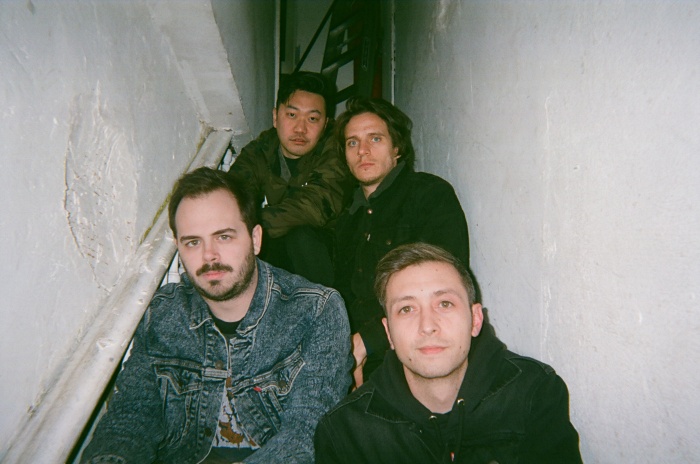 Brooklyn-based quartet Superbloom has kept a busy live schedule since forming back in 2018. Though they have members with roots in the hardcore scene, the group's sonic approach is rooted in the fuzzy guitar atmospherics of bands like Hum and Amusement Parks on Fire.
The hooks are plentiful, the arrangements lean and mean, and there's a bouncy rhythmic quality to much of their work so far.
No Echo has teamed up with Superbloom to bring the music video premiere for their latest track, "Nothing Else":
"This video was really spur of the moment," guitarist Tim Choate told No Echo via email. "We had just put the money down for a new practice space in Brooklyn and a few days before moving into it we had the idea to shoot the video. We basically did it with one camera and one semi-functional light.
"Our friend who was filming had to tape the light to his head for most of the shoot. And when Brian threw his bass at the end it wasn't staged, he accidently slammed himself in the face with it and threw the bass, it left a gnarly bruise. Then after the shoot we moved all our gear in. It was a great day."
Next up for Superbloom is a full-length album which they're planning on releasing sometime later in 2020.
Superbloom on social media: Facebook | Instagram | Bandcamp

***
Donate a few bucks to help with No Echo's operating costs:
Tagged: superbloom