North Carolina post-hardcore practitioners Holy Figures have been busy in the lab since releasing their standalone "Thanatophobia" single in 2021.
Of their last single, No Echo's Adam Yoe wrote: "...it's a lyrically daring and expressive exploration of the human psyche's deepest recesses." So, it was clearly not an easy task to top themselves on their next release.
Well, that day has come as Holy Figures just dropped New Superstitions, an EP comprised of two new tracks, plus a cover of Jawbox's 1993 should-have-been-a-hit, "Savory."
Listen to the EP below, and as a bonus, No Echo spoke with Holy Figures vocalist/guitarist Owen Smith to give our readers some more background on the band's history and influences.
Hi Owen, can you give our readers a quick history lesson on Holy Figures' and how you came together?
We formed in mid 2019 when my cousin Cody was wanting to get out and play in a band so me, him, and Caleb started working on some songs me and Caleb had written when we were living together. One night at practice we wrote "Lucille" and decided that was more of the sound we wanted to go for as opposed to the other stuff we had.
Cody left the band when he moved so Caleb was playing in A Knife in the Dark with Coston and asked if he wanted to play with us. Coston and Matty used to play together and when we wanted to add a second guitar Coston asked Matty if they wanted to play bass with us and it's been a perfect fit.
Holy Figures gets the "post-hardcore" genre tag when we've covered you on No Echo, but how would you describe the band's sound?
It's hard to pin point our influences because our music tastes are all over the place. Caleb and I share a huge love for Deftones and I think I can say that rhythmically and vocally, that was the biggest influence when we started the band and wrote the original batch of songs for our Luck of the Draw EP.
We obviously still love Deftones [laughs], but there's more that was considered when writing the songs for 'New Superstitions.' There's a bit more hardcore influence, I tried to bring in more doom inspired guitar parts. We wanted to keep everything very rhythmic, and then lay down the droning vocals. We are just trying to make music that invites people into the groove.
Tell us a bit about New Superstitions and its recording process.
We went to our buddy Jeremy White for recording because he's awesome at what he does, and he has a good idea of where we're trying to go with things and helped us put together a solid finished product.
I really tried to put issues I was having at the time into the lyrics almost as a way to timestamp that era in my life. "Donnybrook" came about when I was really losing control on my anger. It was constantly getting the better of me and it was me trying to accept that as I'm getting older I'm becoming more bitter and angry, and that's something that really scared me. I'm not where I want to be, but I'm getting better.
When I wrote "Burnt Out" I was really struggling with my fear of death, and all the anxiety that surrounds it. "Please someone else, anyone else but me" was a line that really came from a place of desperation. I felt so alone in my head and just wanted someone to be able to bear it for me, but it just doesn't work that way. I want people to know that's a feeling all of us have, and maybe in some way it'll make people feel less alone.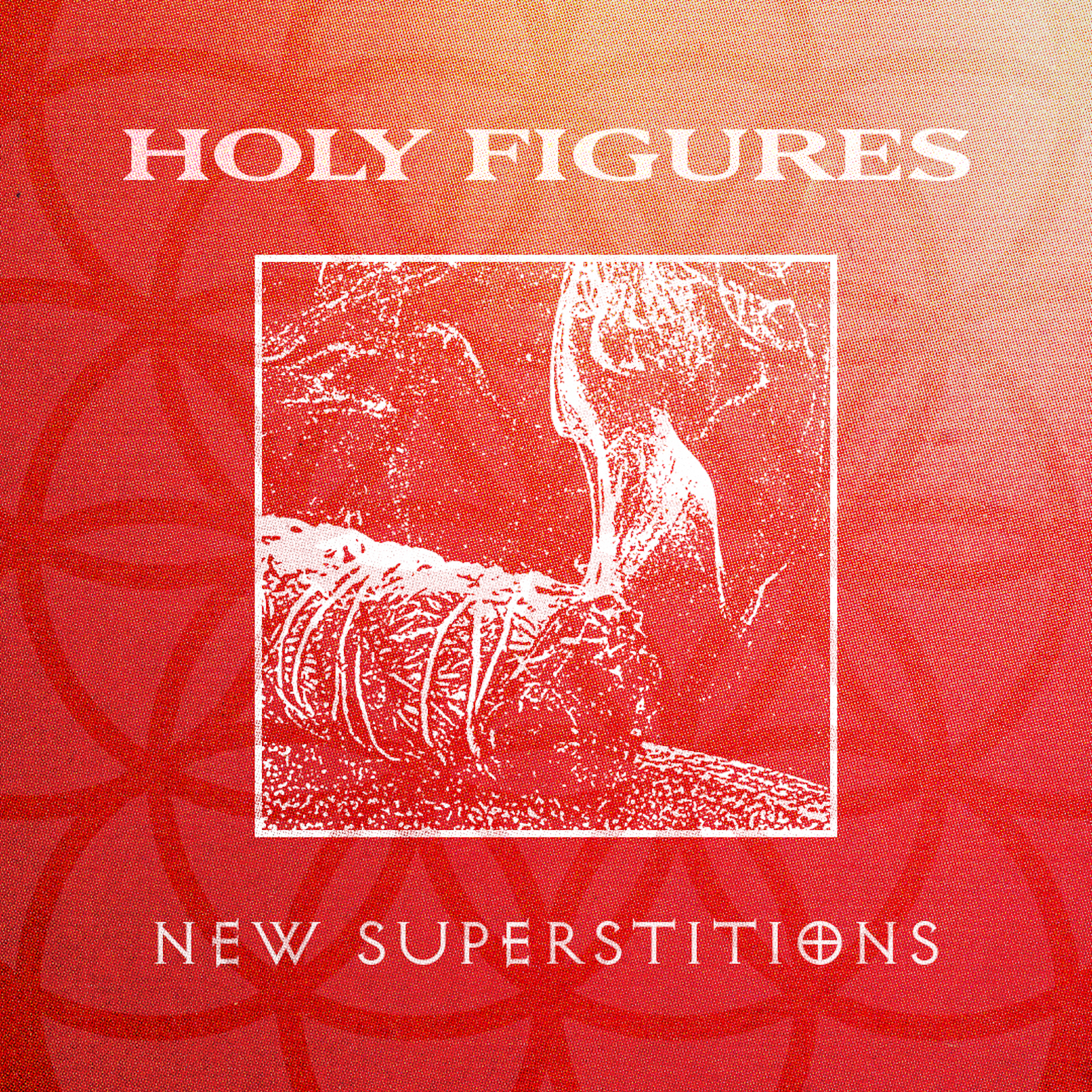 What can you tell us about the current state of the North Carolina underground music scene? What bands should we be looking out for?
NC has a had a new life given to it and I think all of us are very excited about it. There's younger faces coming out and starting their own bands and it's awesome to see because that wasn't happening for a while.
NC bands to watch out for gotta be Fake Eyes, Watch Myself Die, Sparing, Frontside, The Bronze Age, Ends of Sanity, Advent, Eyez Wide Shut, Dull Mourning, and A Knife in the Dark.
***
New Superstitions is available across all streaming outlets, and New Morality Zine has a limited edition lathe 7-inch of the EP up for sale.
***

Tagged: holy figures