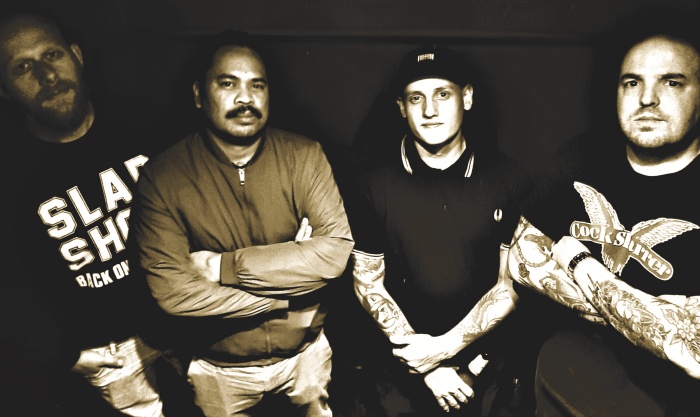 Calling the region of Fryslân in the Netherlands homebase, Bent Out of Shape is a new Oi! outfit featuring former members of such bands as Spirit 84, DSS, and No Denial. The group's 2020 demo recently hit the internet, bringing their anthemic jams to light. "The band was formed in October 2019," drummer Bart Scheffers tells No Echo.
"Henk, Norbert and I go back 25 years. We were in a hardcore band called Spirit 84 together from 1997 to the early 2000s. and later in a hard rock band called Dead Horse Running. The two of them were also in the Dead Scenestars and are currently in Icepick together, so they're like the Glenn Tipton and KK Downing of the Fryslân scene.
"Norbert and I were in a short-lived Oi! band called Showdown in the late '90s and have talked about doing one again since then. Jeroen is our bass player and came on the scene a little later, but we've been friends for years, and he roadies for my other band, de Hûnekop. Jeroen is the one that suggested doing an Oi! band; we approached Henk and Norbert and that was it."
No Echo asks Bart about the material on the new demo: "The demo was written pretty quick. Before the four of us actually got together in a rehearsal room, the basis for some of the songs was already done. Literally the day we decided to start this band over text; Henk recorded two riffs on his phone and dropped them in the group app and those are songs now. I have an electronic drumkit at home, so I put drums to them, cut and paste a little bit and put lyrics to some of them. Then we go in to the rehearsal room to finetune it and see what works. etc.
Obviously, that's the most fun. The four of us in a room creating music, having a few beers and shooting the shit, is why we started this band."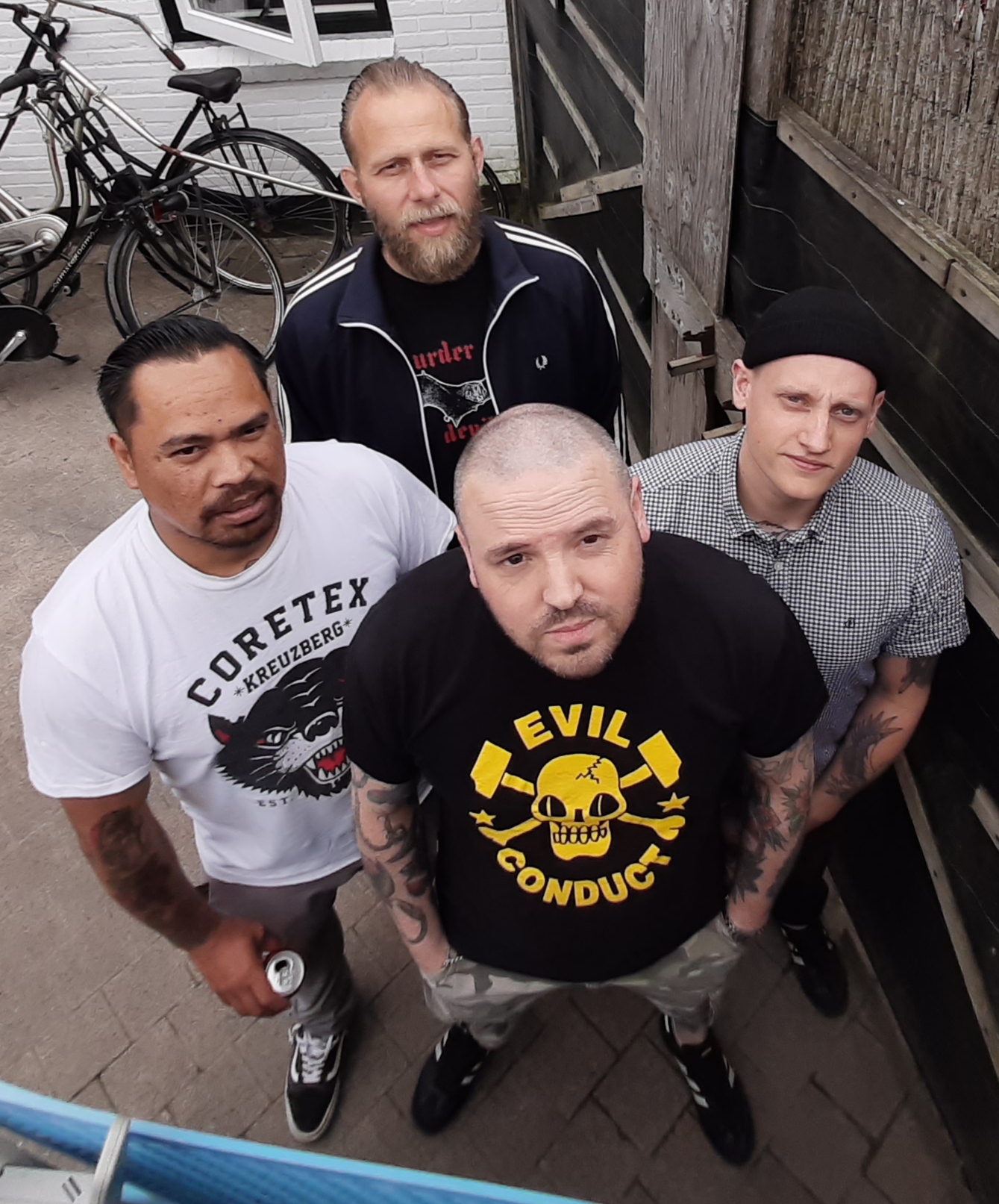 Admittedly, No Echo isn't well-versed on the Oi!/street punk scene, but from what Bart tells us, things are looking for Bent Out of Shape. "The response, so far, has been great. We've had some good reviews, been played on undergound radio stations in the UK, US, and Greece, and orders for the demo have come in from Germany, France, Belgium, UK, and even Canada. We can't complain about support.
"We were supposed to release the demo at a show May 8th with Bishops Green and Arch Rivals, and we also had a show planned in April with the Reapers. Obviously, all that got cancelled due to COVID-19, but as soon as things let up, we'll be out playing shows! I also wanna give a shout out to our friends Emiel and Margje at Hûnekop Studios, who's support kept us going through these difficult times."
Bent Out of Shape on social media: Facebook | Instagram | Bandcamp
***
Donate a few bucks to help with No Echo's operating costs:
***
Tagged: bent out of shape